Xbox Games With Gold August 2021 Free Games Revealed
KEY POINTS
August 2021's Games with Gold include "Darksiders 3" and "Lost Planet 3"
Xbox fans were happy to see a decent lineup of titles for Games with Gold
Most of the games will be available until the end of August, while one will be free until mid-September
The August 2021 free games for Xbox Live Gold subscribers are here, featuring a significantly more generous offer than the previous months, appeasing some of the fans who have been clamoring for a decent free title lineup from the subscription service.
This coming August, gamers can expect four free games to add to their libraries: "Darksiders 3," "Lost Planet 3," "Yooka-Laylee" and "Garou: Mark of the Wolves." Here's a closer look at each game to help players determine if they're worth getting.
"Darksiders 3" – Available Aug. 1 to 31
The third installment of THQ's "Darksiders" franchise lets players experience the biblical end-of-the-world through the eyes of Fury, the third Horseman of the Apocalypse, as she hunts down the demons that represent the Seven Deadly Sins.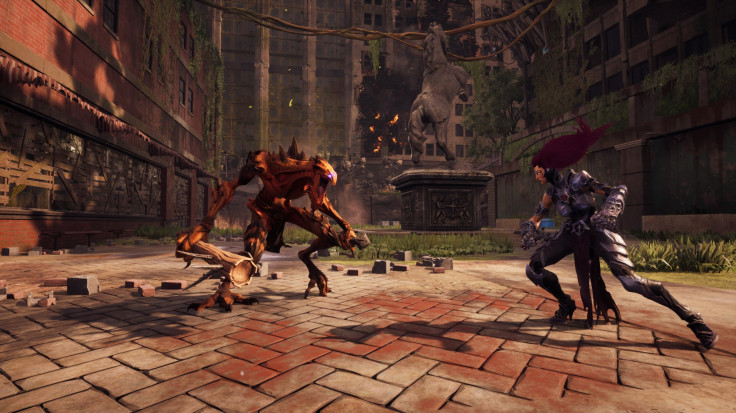 "Darksiders 3" is an action-adventure game at its core, with a little bit of RPG, platforming and puzzle-solving mechanics thrown into the mix. Critics berated the game's sudden adoption of a "Dark Souls"-style combat system, but ultimately, it did not hinder the game from being enjoyable.
"Lost Planet 3" – Available Aug. 16 to Sept. 15
Set in the harsh and unforgiving planet of E.D.N. III, rig pilot Jim Peyton and his team of pioneers must find a way to secure a steady supply of thermal energy as they prepare the planet for colonization. "Lost Planet 3" returns to the themes of the first game of the franchise, ditching the teeming jungle landscapes for a barren wasteland that's actively trying to kill players.
Explore the planet while completing objectives to drive the story forward, and face off against the dangerous Akrids with handheld weaponry and a large mech suit.
"Yooka-Laylee" – Available Aug. 1 to 15
"Yooka Laylee" is a platformer game set in a charming and colorful world filled with interesting characters and unforgettable experiences. Unlock new moves and find shiny collectibles as the titular duo Yooka and Laylee as they journey to thwart the evil Capital B.
"Garou: Mark of the Wolves" – Available Aug. 16 to 31
Originally released in 1999 for the Neo-Geo system, "Garou: Mark of the Wolves" is wildly regarded as one of the best fighting games of all time. This is the final game set in the classic "Fatal Fury" series, tying it to the broader "King of Fighters" franchise.
© Copyright IBTimes 2023. All rights reserved.