Xbox One Is Getting Windows 10, Cross-Platform Games And Apps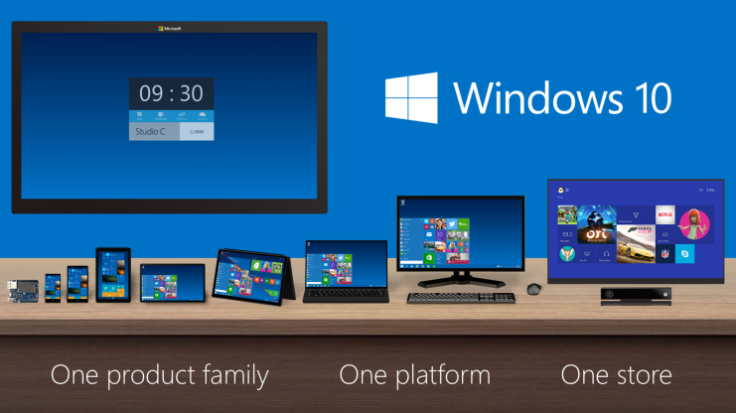 Microsoft Corp. could finally unleash Windows apps on the Xbox One. The company is bringing the core of Windows 10 to the Xbox One, allowing developers to bring apps and games from Windows Phone and PCs to Microsoft's latest console.
The update for the Xbox One will arrive sometime in 2015, the company said Tuesday. Microsoft said "Windows 10 will run across an incredibly broad set of devices," some with 4-inch screens, others with 80-inch screens, as well as those without a screen that "primarily use [a] controller/gesture" interface.
Windows 10 on Xbox One could finally make good on Microsoft's promise to bring Windows apps to the console. Dell originally boasted that "every" Windows app would come to the console before its release, but Microsoft clarified that only "some" would make it. In reality, practically no Windows apps have made it to the console, so far, but Microsoft says that will change next year.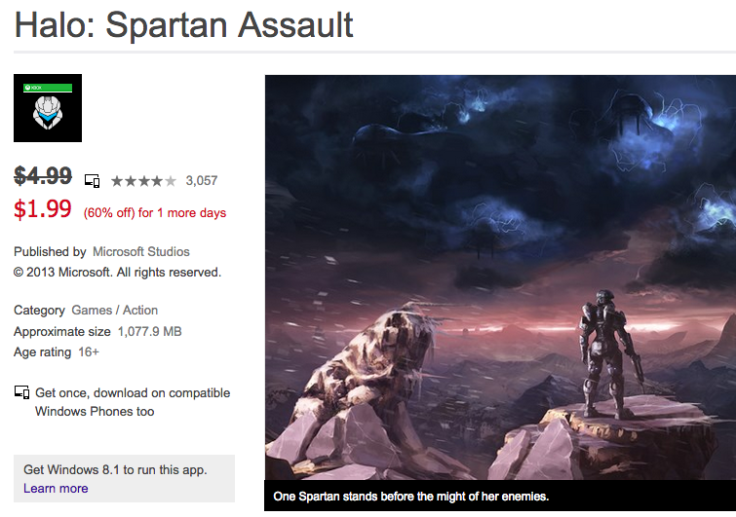 Not every Windows or Windows Phone app will be available for the Xbox One, developers will now be able to make apps that can work -- with a few caveats -- on any Microsoft device. Microsoft said it was "delivering one application platform for our developers. Whether you're building a game or a line of business application, there will be one way to write a universal app that targets the entire family" with more details on Windows 10 coming "early in 2015."
The way the apps will be able to work on different devices with several different hardware configurations is that Microsoft structured Windows 10 with a common core of services capable of running underneath any device, from Xbox One, Windows phones, tablets to PCs. On top of those services is a user-interface that will vary on the device's form factor.
The apps that will be able to run on Xbox are made to run on multiple devices, said Steve Kleynhans, vice president and research analyst at Gartner. Those so-called "universal Windows" apps are the ones Microsoft previously called "metro," and while PCs will still be able to run "legacy," or traditional Windows programs like Adobe Photoshop and Excel, which won't come to the Xbox.
A number of new apps in the Windows Store are "universal" apps -- ones with a small icon indicating their cross-device support, that will eventually run on the Xbox One. Developers will still have to deal with the user interface issues that would come from porting an app made for a 5-inch touchscreen smartphone to the Xbox One, but the concept is that Microsoft will allow users to play any game on any platform: the company's long-term goal. Microsoft is also reportedly working on allowing people to play full resolution Xbox One games on lower-powered PCs and tablets through Internet Explorer.
"Strategically, Windows 10 is the right move for Microsoft. It plays on their strengths. They've got a lot of talent when it comes to building operating systems, and this move allows them to focus that talent and build one product instead of several," Kleynhans said. "This allows them to build an excellent operating system all the way through, that runs on any kind of device."
On PCs and tablets, the new operating system will largely do what many had expected from the Redmond, Washington-based software company: The best features of Windows 8 are coming to a desktop more like Windows 7.
© Copyright IBTimes 2022. All rights reserved.
FOLLOW MORE IBT NEWS ON THE BELOW CHANNELS