Xbox One On Windows 10: Play Xbox Games Like 'The Witcher: Wild,' 'Batman: Arkham Knights,' 'Diablo III' And More On Tablets, PCs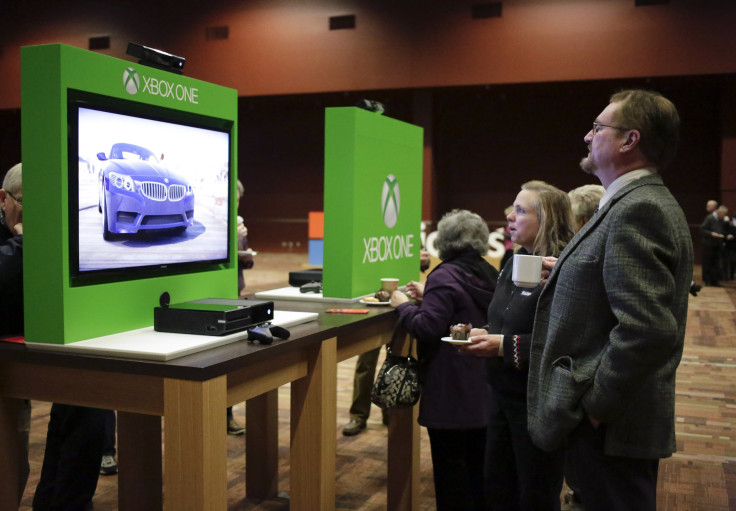 If you own an Xbox One, you're probably going to want to upgrade to Windows 10. That's because Microsoft is pushing a whole range of interoperability features that will extend your console's capabilities beyond the living room space.
In an interview with ZDNet on Tuesday, CEO Satya Nadella focused on the company's connected future with Xbox as part of a complete Microsoft range of devices: "It's not any one node. It is the entirety of the device family. And I want to be able to think about our strategy, our innovation and progress as one."
When Windows 10 launches on July 29, WiFi streaming will allow any upgraded desktop, tablet or laptop to play a game directly from an Xbox on the same network. If you're upstairs with your laptop, you'll be able to play your game without having to go all the way downstairs. Last Tuesday, Microsoft laid the groundwork for this functionality by sending out a software update for the Xbox One.
But is this more a case of Microsoft playing catchup than innovating? Sony's PlayStation TV offering allows gamers to play their games in other rooms with the help of a small box, while Nintendo places streaming to other devices at the heart of its Wii U device. In fact, the streaming is placed literally in the palm of every Wii U owners hand: the tablet-like controller has a button on it that switches gameplay from the TV to the controller. Even Apple, who has a historically difficult relationship with game developers, allows iOS games to wirelessly transmit through the Apple TV onto the big screen.
Games For Windows Live
Some of the features Microsoft is touting aren't actually new to the Xbox, either. Fable Legends, Lionhead Studios' latest entry in the series, will let players fight against each other in online multiplayer, whether on Windows 10 or Xbox One. A Windows 10 Xbox app will let players look up their achievements, find friends and match up with online players.
But Games for Windows Live already brought achievements onto the PC back in 2007, along with multi-platform multiplayer and marketplace features. The service underwent a slow death process after shutting down its marketplace on August 2013, a sign that the appetite didn't really exist for a service that would replace game distribution platform Steam. If Microsoft wants Xbox and Windows 10 to work, it'll have to learn from its mistakes last time around.
In an interview with PC Gamer, head of Xbox Phil Spencer admitted that the company wasn't "fully committed" to Games for Windows Live, but things will be different this time. "The key difference now is that the Xbox team is driving the Windows and console gaming efforts as one connected ecosystem," he said. "I can tell you definitively that our team has never committed more resources to making Windows better for game developers and gamers, and that means any gamer on Windows 10, regardless of storefront or device."
Microsoft Vs. Steam
Microsoft is aiming to provide an online store where gamers can shop for new downloadable titles, a lot like Steam. "We absolutely love Steam. We're not looking to directly compete with them," said Microsoft senior product marketing manager Corey Goff at Casual Connect in Singapore. With 125 million active users in February, taking on Steam would be a big task for Microsoft. Instead, Goff notes, the company is focusing on the universal benefits of releasing a game on both Xbox and Windows through the unified store, a notable change from the Games for Windows Live idea of having two games for different platforms.
In the ZDNet interview, Nadella said: "Even if you want to come to [develop for] Windows because of HoloLens, you want to come to it because of Xbox, you want to come to the desktop, all those get you to the phone." The Xbox One connectivity is not particularly new, even for Microsoft, but it fits into the bigger picture Microsoft is painting with Windows 10: a connected platform, available everywhere, with a consistent experience.
© Copyright IBTimes 2022. All rights reserved.
FOLLOW MORE IBT NEWS ON THE BELOW CHANNELS