Xbox One X: Features, Specs And Should You Consider Upgrading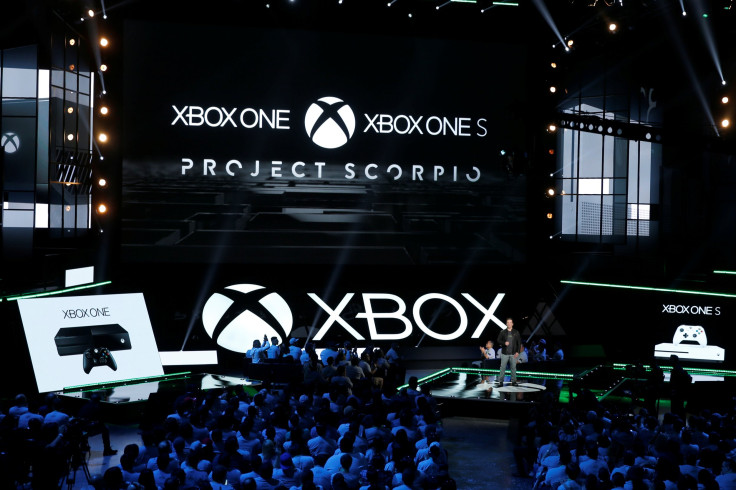 Microsoft revealed its next gaming console — Xbox One X — at the Electronic Entertainment Expo (E3) in June 2017, and is expected to launch it for $500 in November this year.
The most important feature of the device, expected to be the most powerful Xbox till date, is its capability with 4K graphics. The Xbox One X is expected to support 4K graphics or even 6K graphics for some games. However, this feature might not be too usable unless you own a 4K TV.
You will also need to wait for developers to actually come out with compatible titles, for optimal utilization of the Xbox One X's massive processing power.
Read: Xbox One X Vs PS4 Pro: Microsoft Sees PS4 Pro As Xbox One S Competitor
But the Xbox One X's sibling, the Xbox One S, also offers 4K gaming, so why would one need to upgrade?
The answer lies in whether you know the difference between upscaled 4K or native 4K. Xbox One X is expected to be launched with 12GB DDR5 RAM, which will support 4K games without lags unlike the Xbox One S whose specs might underperform, when it comes to high-end games. Built-in support for 4K in the Xbox One X ensures better playback than just improved software support in the Xbox One S.
But if you are buying the system for '4K Ultra Blu Ray' playback, then don't since the Xbox One S supports that format currently.
One reason for upgrading is the 12GB DDR5 RAM. Well, some game titles revealed at E3 2017 such as "Forza Motorsport 7," may be compatible but what about titles such as "Killer Instinct" and "Call of Duty."
For hardcore gamers, who can afford a high-end gaming system, a gaming PC might be a better choice. Also, you will need a big hard drive and a steady internet connection, if you want to experience the full potential of the Xbox One X.
The Xbox One X might be a good go-to if you can't afford a gaming PC like Alienware.
Xbox One X will also be useful if you are short of space, since it is smaller than the Xbox One and Xbox One S. But if tergonomics are your concern, then the best thing to do would be scout around and compare the available Xbox devices once the One X is available in November.
Read: Xbox Project Scorpio Specs Include 9GB DDR5 RAM, Executive says
If you are looking for gaming titles, another option would be to wait it out till full support for leading titles is available. Until then, you might have to contend with the Xbox you already own.
Finally, the Xbox One X's price tag of $500 doesn't come across as too expensive. It does have a high amount of power under the hood. But you wouldn't be able to harness its full potential unless you own a 4K TV. Also, if you are addicted to certain gaming titles, you should check if they are compatible with the console.
© Copyright IBTimes 2023. All rights reserved.
FOLLOW MORE IBT NEWS ON THE BELOW CHANNELS