Yahoo Shares Shrug Off Latest CEO ?Fraud? Charge By Activist Loeb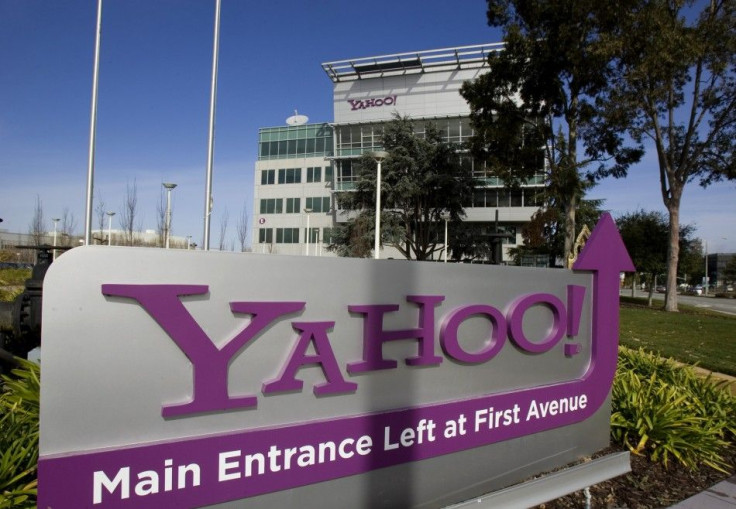 Shares of Yahoo Inc. (Nasdaq: YHOO), the No. 3 search engine, shrugged off a new charge by activist shareholder Third Point Capital that new CEO Scott Thompson falsified his credentials.
In late trading Yahoo shares fell 22 cents to $15.18, bringing the value of the Sunnyvale, Calif., company to $18.6 billion. So far this year, the shares have fallen about 4 percent.
Thompson, 54, was elected to succeed Carol Bartz as CEO on Jan. 4. A proxy form submitted to the U.S. Securities and Exchange Commission last week noted that he holds a Bachelor's degree in accounting and computer science from Stonehill College.
On Thursday, Third Point Capital, the New York hedge fund managed by Daniel Loeb, sent a letter to the Yahoo board complaining that there's no evidence of a degree in computer science.
In response, Yahoo said it would review Loeb's complaint. Loeb already owns a 5.8 percent stake in the search engine and media company and has said he wants to take control of the company at Yahoo's annual meeting, which hasn't yet been scheduled. In response, Loeb Friday demanded Thompson's ouster by Monday as well as the resignation of the director who conducted the search that recruited him.
In a separate filing, Loeb charged that Yahoo didn't fully check out the background of director Patti Hart, 56, who led the search and helped to recruit Thompson from eBay Inc. (Nasdaq: eBay), where he was president of its PayPal unit.
Loeb also accused Hart of providing inaccurate information on her resume. The Yahoo proxy reports that she holds a B.A. in marketing and economics, whereas she really has one in business administration from Illinois State University, he claims.
Loeb then cites Yahoo's internal ethics code, which states all filings must be fair, accurate, timely and understandable.
Loeb has proposed an alternate slate of directors, including former NBC News president Jeff Zucker and New York business executive Harry Wilson, a Republican who narrowly lost a race for New York State Comptroller in 2010.
© Copyright IBTimes 2023. All rights reserved.