Yahoo (YHOO) Shares Fall After IRS Declines To Approve Tax-Free Alibaba (BABA) Spinoff Plans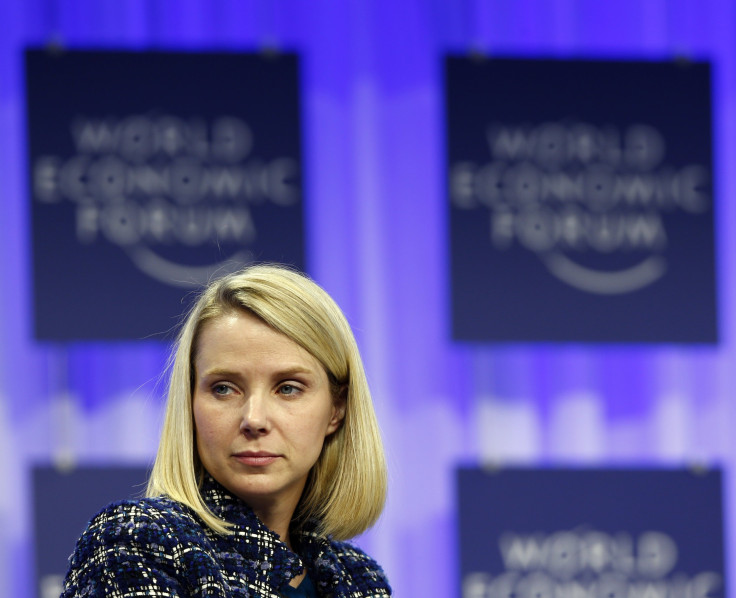 Yahoo's stock price took a tumble Tuesday, falling more than 4 percent in after-hours trading following a filing that indicates the tech giant may not be able to carry out its plans to deliver shareholders a tax-free return on the company's investment in Alibaba, the Chinese e-commerce giant.
The IRS last week declined to give Yahoo a "letter ruling" that would have confirmed the tax-free transfer of the tech company's 384 million Alibaba shares to a spinoff company called Aabaco, Yahoo revealed in a filing Tuesday. Though the IRS' decision does not definitively mean the Aabaco transfer will be taxed, it introduces uncertainty and is not a good sign for Yahoo shareholders who are hoping for a full return on the company's $23.5 billion stake in Alibaba.
Yahoo Inc. (YHOO) | FindTheCompany
"Work proceeds on the pending Aabaco spin-off plan," the company said in the filing Tuesday. "Yahoo's Board of Directors will continue to carefully consider the Company's options, including proceeding with the spin-off transaction on the basis of an opinion of counsel."
The Sunnyvale, California, company announced its plans for Aabaco in January, much to the delight of shareholders. Under current IRS rules, this method can work if the spun-off company has an active business, which Aabaco would since it would house Yahoo's small business unit. Some on Wall Street began to worry that this plan might not work after an IRS official in May said the agency was considering changing those rules, and following the Tuesday filing, those worries are now in full force. "The stakes are very, very high on this one and no one is going to rush to make a move until they are sure it won't blow up in their faces," said Phil Davis, founder of Philstockworld.com.
Yahoo appears to be leaning toward going through with its Aabaco plans, but the Tuesday filing seemed to indicate that the company is no longer 100 percent committed to that plan, said Jan Dawson, chief analyst at Jackdaw Research. "Stockholders would likely react pretty adversely [to] whatever alternative plan Yahoo were to come up with [if it] resulted in a big tax bill," Dawson said.
© Copyright IBTimes 2023. All rights reserved.