This Year Was UK's Second-Warmest ever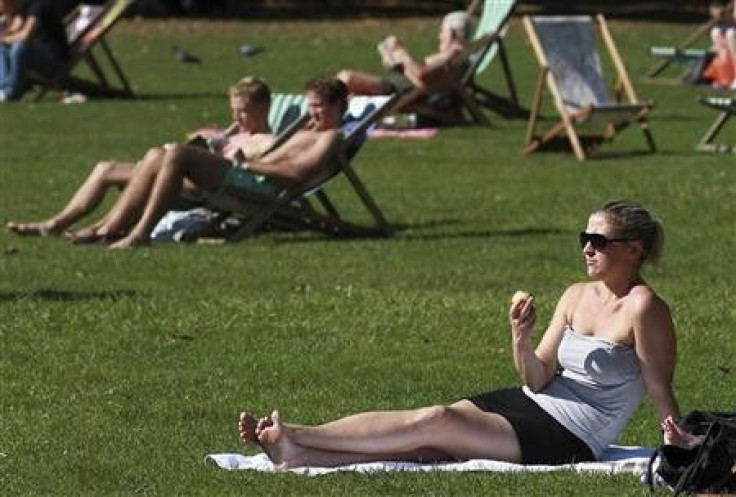 (Reuters) - The year 2011 was Britain's second-warmest ever, the Met Office said on Friday, although temperatures in December have in fact been close to average.
The mean temperature so far this month has been 4.7 degrees Celsius (40.5 degrees Fahrenheit), 0.5 above the 1971-2000 average, a far cry from 2010, when temperatures were 5 degrees below average to notch up the coldest December on record.
"While it may have felt mild for many so far this December, temperatures overall have been close to what we would expect," said John Prior, national climate manager at the Met Office.
"It may be that the stark change from last year, which was the coldest December on record for the UK, has led many to think it has been unseasonably warm."
This year marked a return to a trend of warmer than average annual temperatures, the Met Office said, noting that all the UK's top seven warmest years have happened in the last decade. The warmest was 2006.
It was the warmest April and Spring on record in 2011, and the second warmest Autumn on record.
The highest single-day temperature for October was also broken -- with Gravesend in Kent notching up 29.9 degrees on Oct 1, beating the previous record of 29.4 at March in Cambridgeshire on October 1 1985.
The top temperature of the year was 33.1 on 27 June at Gravesend, which was the warmest temperature recorded in the UK for five years. Britain's hottest-ever mark came in the Summer of 2003 when the record of 38.1 degrees was reached, again in Gravesend.
There were some marked variations in rainfall in 2011.
Scotland had its wettest year on record, beating the previous record set in 1990 but some parts of England have had very low levels of rainfall. East Anglia had its second driest year on record and the Midlands its third driest.
© Copyright Thomson Reuters 2023. All rights reserved.