YouTube At CES: Already Everywhere, Google's Video Giant Touts GoPro, Music And Content Diversity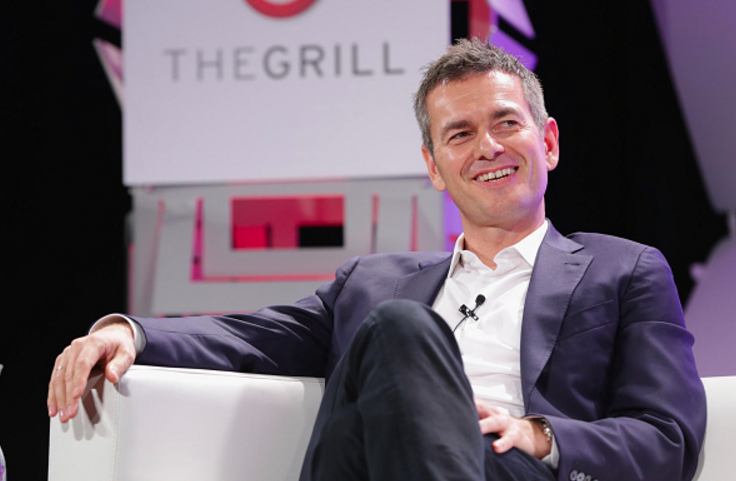 LAS VEGAS — YouTube already may be nearly everywhere, and it's hard at work to ensure that it's not going away. In fact, the video giant is betting on its continuing reign as the leading player in digital video and music, said YouTube's Chief Business Officer Robert Kyncl during his keynote at the Consumer Electronics Show on Thursday.
To video advertisers and consumers, YouTube is nearly the same-old thing, as the dollars and eyes are looking to Facebook, Hulu and Netflix. YouTube Red, the company's subscription service product released last year, actually bets against traditional advertising.
YouTube is casting itself as the brand advocate and a supporter for creators. "YouTube is a democratic platform where anyone can create something and everyone can watch," Kyncl said onstage at the Westgate Theater.
Without any major announcements, the event was solely a power play. Kyncl's keynote came just a day after Netflix's, where CEO Reed Hastings announced his company's spread to more than 130 countries. YouTube, which celebrated its 10th birthday in 2015, showed off its legacy and strength by noting top historical moments and highlighting strong business partnerships.
During an hour-long presentation, Kyncl brought onstage Scooter Braun, founder of SB Project ,who had discovered Justin Bieber from YouTube, and later had a chat with GoPro CEO Nick Goodman and Chris Milk, founder and CEO of Vrse.
"Before YouTube, GoPro was a mediocre risk camera company. It was focused on photography," Goodman said. "When YouTube really took off … my whole business transformed."
During YouTube's keynote, GoPro's Nick Goodman shows off the new 360 content #CES2016 pic.twitter.com/YRBtwydQWA

— Kerry Flynn (@kerrymflynn) January 8, 2016
Earlier, Braun offered similar praise, referring to his former 20-something self as a "young whippersnapper with ideas but not credible" without a record label. That all changed with the coming of Bieber.
The keynote lacked major anouncements but did highlight future investments. "By the way, we're announcing support for HDR on YouTube," Kyncl said.
Kyncl highlighted several developments from 2015 in services and emerging technologies. For example, the company invested in 360-degree video and has partnered with GoPro on creating a 16-camera array. For 2016, YouTube seems to be focused on more of the same — with plans for more original content and music, the topic that garners the most views on the network.
"Everybody's launching a digital video services. Everyone wants a subscription music service. We launched both at once," Kyncl said, referring to YouTube Red and Google Play.
A four-year veteran of stage presentations at CES, Kyncl looked forward and back in his closing. In 2012, he had predicted online video would comprise 90 percent of online traffic by the year 2020. Now, the executive is upping the ante as well as pitching more against TV. Why will digital video move even faster? It's immersive, interactive and mobile, Kyncl said.
© Copyright IBTimes 2022. All rights reserved.
FOLLOW MORE IBT NEWS ON THE BELOW CHANNELS