Why India Is Producing Tech Superstars Like Google CEO Sundar Pichai, But Still Can't Innovate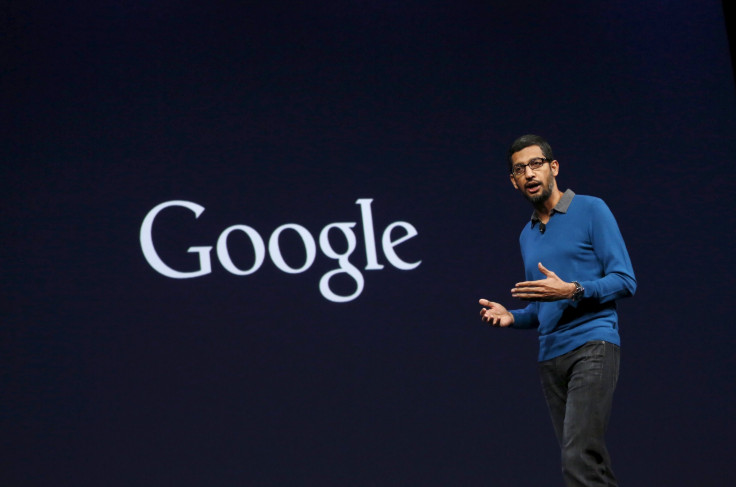 Sundar Pichai's elevation to the chief executive's post at Google Inc. this week has prompted celebrations across India, with pundits and everyday citizens cheering the 43-year-old engineer's ascension as evidence of the subcontinent's growing influence in tech.
But Pichai's rise to the top of one the world's most powerful companies is also raising questions about India's own technology ambitions, or lack thereof. With Indians filling the executive ranks at so many Western pioneers – Microsoft CEO Satya Nadella and Adobe chief Shantanu Narayen are from the country, as is chipmaker GlobalFoundries' CEO Sanjay Kumar Jha -- why hasn't India developed its own Google, Apple or Microsoft – or even a venture to rival Chinese upstarts like breakout smartphone maker Xiaomi?
The question becomes more pointed given that Pichai's ascent shows that India is producing leaders with the technical and management chops to lead world-class organizations. His new role may only be a title change that made his de facto position in Google official, but he's "a technical guy who has the capability to navigate to the top in a positive manner ... that's pretty impressive, actually," said Ahimanikya Satapathy, a fellow at the Indian Software Product Industry Round Table, a product startup lobby.
Pichai is following a path blazed by the aforementioned Desis and others, including SoftBank heir apparent Nikesh Arora, who was himself previously a senior vice president at Google. "All credit to them because they have reached the top in a multicultural environment," said Rishikesha T. Krishnan, director of the Indian Institute of Management in Indore.
Beyond the tech scene, be it the current principal of the high school Pichai attended in the southern city of Chennai, or a random Indian with a Twitter account, or one of the country's biggest film stars, Indians are expressing pride in Pichai's achievement. Cinema star Shah Rukh Khan took to Twitter to praise the executive, saying "well done and congratulations, my friend."
But it's not all jubilation. While India is exporting tech superstars, it's not creating the kinds of companies needed to keep the next Nadella or Pichai at home. India plummeted 10 spots to 76 last year on the Global Innovation Index that the multinational business school INSEAD, the World Intellectual Property Organization and Cornell University compile. Some in the country see Pichai's appointment as California-based Google's CEO as evidence that the subcontinent's best and brightest must leave to fulfill their potential.
Where Is India's Google?
Even Prime Minister Narendra Modi, who himself congratulated Pichai via Twitter, has asked why the country lags many other economies when it comes to major science and technology breakthroughs and innovation. "Why is it that a company like Google isn't born in India?" Modi asked recently, speaking in Hindi, at the inauguration of Digital India, a multibillion-dollar program to bring Internet to the country's villages.
Pichai's appointment has roused similar sentiments among others in India too: "Great news for Indians, but think what could have been the situation if similar opportunities and environments were made available in India to people with such caliber," wrote Times of India reader Bhadresh K., on a forum hosted by the newspaper.
"If there is one word that captures [Pichai's] success, it is emigration," wrote pundit Vikram Johri in an opinion piece on Tuesday.
Johri suggests that part of the problem may be cultural. He contrasts Pichai's success with the perceived failure of Rahul Yadav, an undoubtedly brilliant young entrepreneur who founded the Indian startup Housing.com. Yadav quit the Indian Institute of Technology in Mumbai before graduating to build the dot-com, but his irascible personality eventually got him booted from his own company earlier this year, by which time it counted SoftBank as an investor.
Johri argues that India is unforgiving of the eccentricities of young geniuses, who are often at the forefront of world-changing innovation. He points to how Uber's Travis Kalanick's bad-boy reputation didn't stop investors from funding the ride-hailing company with billions of dollars.
Satapathy echoed the sentiment, saying Pichai's rise, based on his ability, and enabled by Google's culture, couldn't have happened in today's India. "I can't imagine someone going that quickly up the ladder in India. We have a long way to go to get into that level. We have to see first those kind of enterprises being created in India, then we can talk about execs rising up in them," Satapathy said.
Another contributor to India's failure to launch companies that create market-leading products is that the country's tech industry is built largely around outsourcing giants like Wipro, TCS and Infosys. Much of the work they do involves programming and coding of products designed elsewhere. "It's still a services mindset," Satapathy said.
Some Encouraging Signs
That may be changing, however. India is now home to a thriving startup scene, and it could be only a matter of time before some of those companies break out onto the world stage. "Many people believe we are beginning to see some kind of maturity in the startup ecosystem and that the time when we would be able to come up with such companies is not so far way," Krishnan said.
Technology Prevalence in India Over Time | FindTheData
With a population of more than 1 billion, India also boasts a strong domestic market for digital services, including telecommunications and online entertainment. Domestic spending on information technology in 2015 is expected to grow 9.4 percent compared to 2014, to $73.3 billion, according to Gartner. Companies that dominate locally could use their profits to fund international expansion. Indian carrier Bharti Airtel, for example, has already reached beyond the subcontinent and now provides service in 20 countries in Asia and Africa.
"So it could happen. Maybe a certain ripeness of time is required; maybe now is the time," said Krishnan.
© Copyright IBTimes 2023. All rights reserved.