Zayn Malik Leaves One Direction Permanently; Fans React On Twitter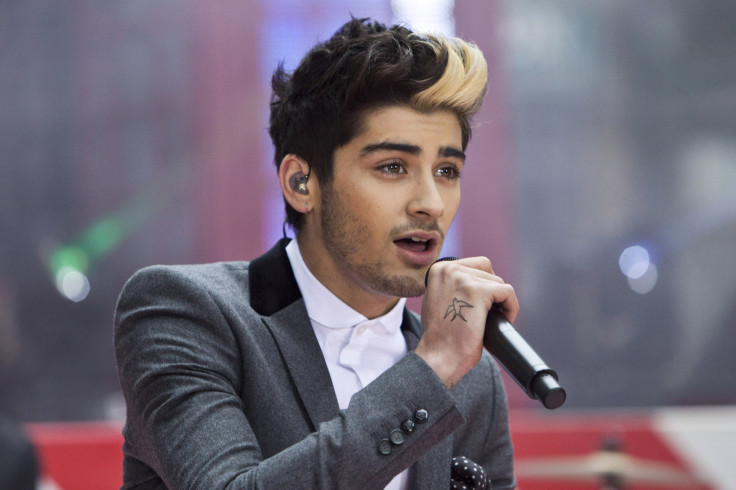 After five years with the band, Zayn Malik has decided to quit One Direction for good. His former bandmates released a statement Wednesday via Facebook regarding his departure. The post assured fans the remaining members -- Harry Styles, Louis Tomlinson, Niall Horan and Liam Payne -- would continue to create music together saying they "look forward to the forthcoming concerts of their world tour and recording their fifth album."
Malik, 22, released his own statement detailing his reasons for leaving the band. "I have to do what feels right in my heart," he said in a statement. According to their band's comments, it was not a rift between Malik and the other members of the group that caused him to leave, but rather his desire to lead a normal life.
"My life with One Direction has been more than I could ever have imagined. But, after five years, I feel like it is now the right time for me to leave the band. I'd like to apologize to the fans if I've let anyone down, but I have to do what feels right in my heart," he said. "I am leaving because I want to be a normal 22-year-old who is able to relax and have some private time out of the spotlight. I know I have four friend for life in Louis, Liam, Harry and Niall. I know they will continue to be the best band in the world."
It wasn't long before self-proclaimed 1Ders took to Twitter to express their deep sadness over Malik's leave. Many were in disbelief, while others were just plain sad. Still, his real fans -- which had #AlwaysInOurHeartsZaynMalik trend on Twitter -- showed support for his decision, saying positive remarks such as, "I have so much respect for @zaynmalik, everybody needs to take a step back at some point," and, "I love you and I support you in everything you do."