Zika Virus And 'Mutant Mosquitoes': Biotech Companies See Opportunity In Promising New Technologies, But Critics Urge Caution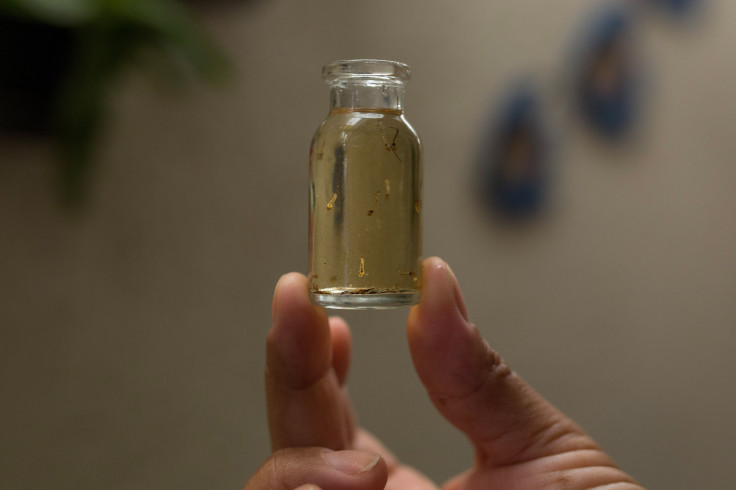 On the latest front in humankind's seemingly intractable war against mosquitoes, one of the most promising weapons is the insect itself.
As gaps increasingly emerge in traditional methods of killing the hardy Aedes aegypti mosquito that is spreading the Zika virus throughout the Americas, a few select experimental approaches are gaining currency among mosquito experts and federal agencies alike, especially as U.S. authorities sound the alarm about the dangers of the virus in parts of the country. For the handful of scientists and companies that have spent years on these projects, quietly tinkering with mosquitoes so that their offspring die early, the Zika virus represents a potential major break.
But to capitalize on those possibilities, they have to pass muster in a slew of regulatory processes and convince a skeptical public of the benefits of what some have dubbed "mutant mosquitoes." Against the backdrop of the latest high-profile public health threat to the United States, these companies are navigating the challenging terrain of offering a solution that, while touted as extremely promising, may also have unpredictable consequences for the environment and humans.
"None of these things are a silver bullet," Joe Conlon, technical adviser for the American Mosquito Control Association, said. Still, he described these altered mosquitoes as "a very useful and welcome adjunct" and "a very ingenious method," even as he issued a quiet warning.
"With all of these methods, we need to proceed with caution," Conlon said. "But we need to proceed."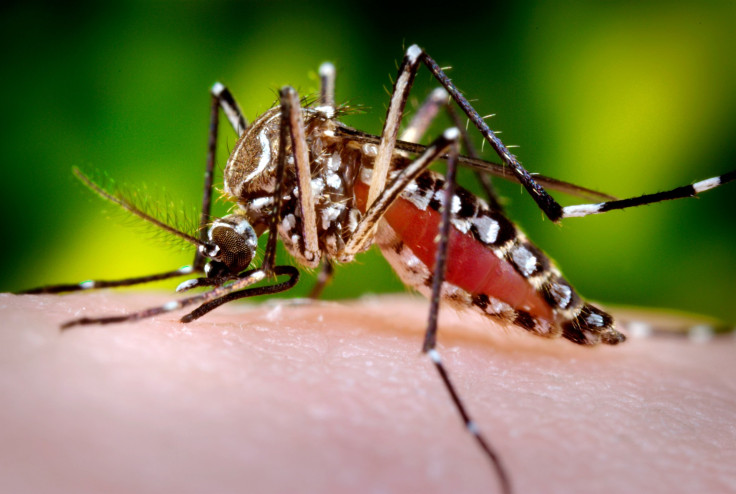 One of those mosquitoes, altered by British company Oxitec, is an Aedes aegypti male genetically engineered to produce offspring that die prematurely in the wild. It has been tested in Panama and the Cayman Islands, and has received biosafety approval in Brazil, where in the city of Piracicaba it helped reduce one neighborhood's mosquito population by 80 percent.
Oxitec started as a spinoff from Oxford University in the U.K. after a professor there developed the technology but didn't know what to do with it, said Hadyn Parry, Oxitec's CEO. The company, which biotech firm Intrexon bought in August for $160 million, looked at modifying Aedes aegypti mosquitoes because of their role in spreading dengue fever, a tropical disease that affects as many as 400 million people yearly. In Brazil, where the number of dengue cases rises annually and municipalities correspondingly increase their budgets for mosquito control, Oxitec saw a solid opportunity.
Then Zika came along. Scientists believe the virus is linked to the condition microcephaly, when babies can be born with abnormally small heads if their mothers are infected during pregnancy. The outbreak dates back to May 2015, and so far, Brazil has reported more than 4,200 suspected cases of Zika infections and more than 600 confirmed ones, along with more than 4,800 cases of microcephaly. Nearly three dozen countries and territories in the Americas, from Brazil to Mexico, have reported local transmission of the virus.
"There are so many municipalities and cities [in Brazil] saying, 'Can we use your mosquito?'" Parry said. "We are looking at ourselves and thinking, 'Shouldn't we build many more factories?'" he added, referring to the facilities where Oxitec produces the insect variations. "The demand will be so much greater now."
Parry said he could not share how much its mosquitoes would cost in Brazil, because the company is waiting for the Ministry of Health to issue a permit that would allow Oxitec to sell its mosquitoes.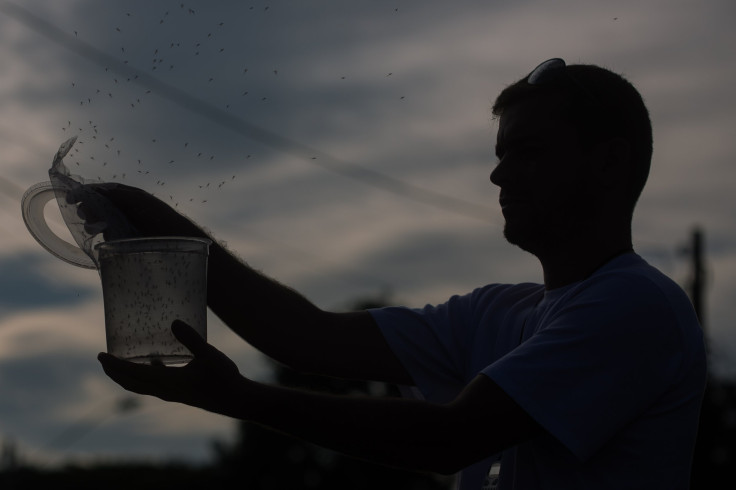 In the United States, the potential market for these mosquitoes is far from assured, even though experts say these tiny Trojan horses could play an essential, if not vital, role in preventing the Zika virus from spreading.
Mosquito control is in many ways a Sisyphean pursuit. Aedes aegypti are a fierce, tough breed that have proved increasingly resistant to standard insecticides and repellents. Preventing mosquitoes from reproducing in the first place depends on humans, who are not reliably fastidious, to clean up potential breeding sites. In the case of Aedes aegypti, that can be anything from a tiny plastic container to a tree hole.
"We want any possible tool," Beth Ranson, public information officer for the Florida Keys Mosquito Control District, said. "We have always looked at every possible tool that is environmentally safe as well as successful in controlling the aegypti population."
One of those tools is Oxitec's mosquito, which the district began looking into in 2010, the year after the state began seeing outbreaks of dengue fever, which like Zika is transmitted by Aedes aegypti. It wasn't until last Friday, however, that the U.S. Food and Drug Administration published an assessment that declared such a trial was unlikely to harm humans or the environment. Final approval remains a ways away.
The FDA must give the public a minimum of 30 days to comment on its preliminary findings, then review those comments before giving final approval. After that, a local board of commissioners also has to vote to approve the district's agreement with Oxitec.
"There's still a couple more steps left," Ranson said.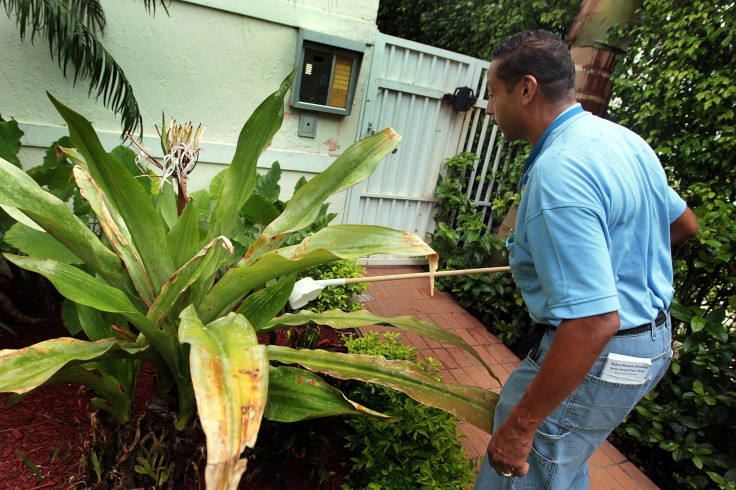 The proposal has also generated local opposition in the form of a petition with more than 160,000 signatures from people with fears of environmental or health hazards resulting from the release of a "mutant mosquito" into the wetlands.
"Nearly all experiments with genetically modified crops have eventually resulted in unintended consequences: superweeds more resistant to herbicides, mutated and resistant insects also collateral damage to ecosystems," the petition reads.
The FDA's preliminary evaluation, however, concluded that the release of Oxitec's male mosquitoes had a "negligible" probability of leading to "toxic or allergenic effects in human or other animals," or of having an adverse impact on the environment.
Conlon, of the American Mosquito Control Association, described Oxitec's mosquito as having built-in mechanisms that would prevent the insect from getting out of control. "They're not likely to come out with frankenmosquito-type things," he said, but the public doesn't necessarily recognize that. "The U.S. gets their genetic information from the movie Jurassic Park," he said.
Those extreme fictions aside, the fact remains that "these are nascent technologies, and there may be things we find out that would preclude their use," Conlon said. "We don't know that yet."
The Florida Keys Mosquito Control Department is also considering another type of modified mosquito, one produced by MosquitoMate, a private biotech company. Rather than altering the bug's DNA, it injects male mosquitoes with the bacteria wolbachia, which, once the male mates with a female, stops the resultant eggs from hatching.
So far, that technology is most advanced with the Aedes albopictus mosquito, and the company is hoping the Environmental Protection Agency will soon register the bacteria-injected mosquito as a pesticide, Stephen Dobson, president of MosquitoMate, said.
"We're hoping that this year we'll be approved for sale," Dobson said. "At this point, we're just waiting for them to give us a decision."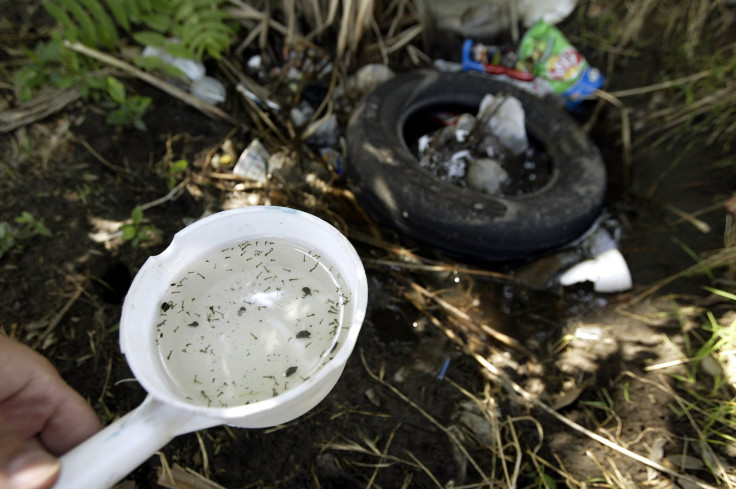 MosquitoMate's business plan is to set up treatment plans with homeowners and abatement districts, similar to regular lawn-mowing or landscaping work. The company would visit repeatedly throughout the mosquito season.
"We would come to your backyard and release 10,000 male mosquitoes," Dobson said. "They'll mate with females in the field and effectively sterilize them."
At least, that's the business model in the works, the one that's closest to being deployed, and it would be for the Aedes albopictus mosquito only. The company is preparing to launch its first field trial with Aedes aegypti in Clovis, California, this summer.
Regulation can seem burdensome and slow, but even those who want access to any new method of fighting mosquitoes say these bureaucratic processes — assessments, reviews, public comment periods — are important and necessary.
"There's going to have to be a lot of public engagement so people understand and aren't afraid of what we're doing," said Paula Macedo, the laboratory director of Sacramento-Yolo Mosquito and Vector Control District in California. "People need to understand ... that we're trying to help the situation."
But Macedo also welcomes the prospect of new technologies to fight mosquitoes in light of the facts that insecticide resistance is increasing, mosquitoes are skilled at hiding, and existing mosquito control methods are extremely labor-intensive, often involving door-to-door visits by mosquito authorities.
"You have to pretty much go into every house," Macedo said. "With these techniques, the mosquitoes are doing the job for us."
FOR FREE to continue reading
✔️ Unlock the full content of International Business Times UK for free
offer available for a limited time only
✔️ Easily manage your Newsletters subscriptions and save your favourite articles
✔️ No payment method required
Already have an account? Log in
© Copyright IBTimes 2023. All rights reserved.