'Zombie' Killing Update: Suspect Austin Harrouff Isn't Himself, Friend Says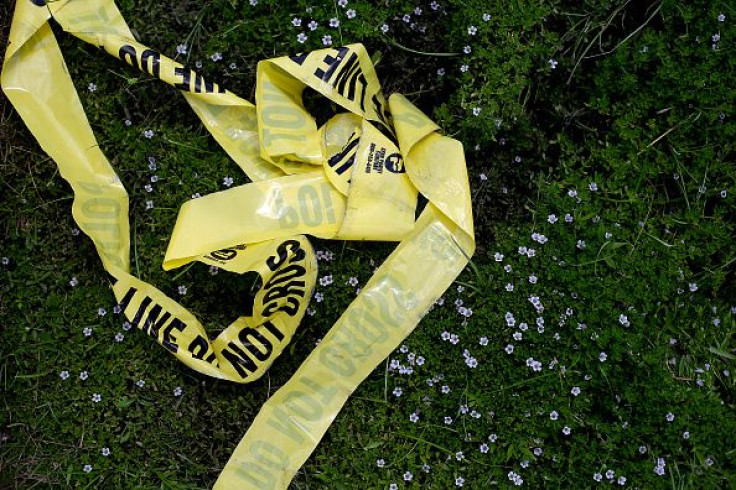 It hasn't been confirmed, but it's possible that suspected killer Austin Harrouff took the street drug "flakka" before he allegedly killed a married couple Monday. He also bit the face of the male victim. Harrouff is no longer the same person, his friend, who is also a Florida State University, told People Magazine in an exclusive interview Wednesday.
Harrouff, 19, is accused of stabbing two to death and eating one of the victims face. The killing has resurfaced fear about the 2012 zombie killings where Rudy Eugene took bath salts and ate the face of Miami homeless man Ronald Poppo.
While a majority of people are frightened from Harrouff's actions, his friend, whose name wasn't revealed in the interview, described him in a "kind-hearted" person. "Austin is a good kid. People always make mistakes in college and have fun," the anonymous friend said. "Whatever happened isn't Austin. He isn't himself now."
The FSU student, who was in the same fraternity as Harrouff, added that after Harrouff graduated, presumably from college since Harrouff is a sophomore at FSU, he started to "play with some things he shouldn't have."
Early toxicology reports ruled out cocaine, marijuana and methamphetamine, Martin County Sheriff William Snyder told People Magazine. "It absolutely could be a flakka case. We don't know," Snyder told WPTV Tuesday. "It will be some time before we get any kind of toxicology report. I would not be surprised though if we end up finding that is the case.
Harrouff was charged with aggravated battery, People Magazine wrote. He will be charged with two counts of murder for the death of John Joseph Stevens III, 59, and Michelle Karen Mishcon, 53. A motive has not been revealed.
Flakka is a psychoactive stimulant that has the same effect as cocaine. It's been linked to strange behavior and overdoses. It's also known as "gravel," because its white crystal chunks look like aquarium gravel. Flakka has gained momentum in Florida, where it's reportedly cheaper than most street drugs.
Follow me on Twitter @mariamzzarella
© Copyright IBTimes 2023. All rights reserved.