10 Best BTS Dance Cover Influencers In 2023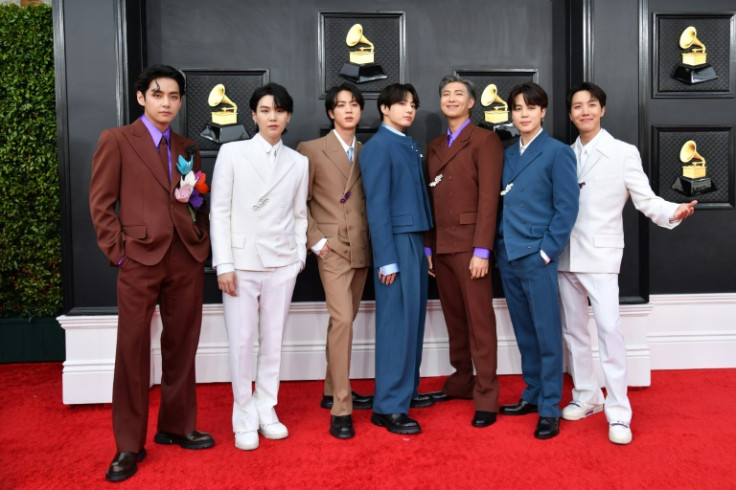 KEY POINTS
BTS is composed of members RM, Jin, J-Hope, Suga, Jimin, V and Jungkook
Waveya and RISIN' are some of the best BTS dance cover influencers
LJ Dance is a famous South Korea-based dance studio that worked with BTS
BTS — consisting of RM, Jin, J-Hope, Suga, Jimin, V, and Jungkook — has some of the most intricate choreographies in the K-pop industry that are hard to pull off. It took years before the group could master most of their dance styles and achieve the professional skills they have now.
But several talented artists from across the globe have taken on the #BTSDanceChallenge, making impressive dance covers to BTS' greatest hits in the group's 10-year career.
Below is the list of the 10 best BTS dance cover influencers:
10.
HipeVisioN
HipeVisioN brings its A-game to every dance cover, showcasing its "smooth like butter" moves and dance talent. Though the group's cinematography and production are more on the simpler side, they do not fail to highlight each member's skills. Its most popular content on YouTube is a cover of BTS' "Butter," which has 5.7 million views as of press time.
Check out more from HipeVisioN here
9.
EST Crew
Hailing from Barcelona, Spain, EST Crew is an all-female K-pop dance cover group that gained popularity for its covers of Blackpink songs. But these girls also have the skills and swag to pull off male K-pop dance choreography, as proven by its dance cover of BTS' "Run" — one of the international stars' most difficult dances to date.
EST members received heaps of praise from social media users for their "hard work" and "perfect" synchronization.
8.
ABK Crew
ABK Crew is a K-pop dance cover group based in Adelaide, South Australia, that has been releasing dance covers on YouTube since 2017. The group, which is a mixture of male and female dancers, is best known for the "K-pop In Public" covers of BTS' "Boy With Luv," "Idol," "Mic Drop" and "Chicken Noodle Soup," among others.
Stay tuned for ABK Crew's latest updates
7.
RISIN'
Though K-pop is continuously gaining popularity from thousands — or even millions — of music enthusiasts worldwide, it took years before it actually reached the international scene.
But international dance crews, including RISIN' from Paris, France, have been among those who paved the way for the industry to be known and recognized internationally.
Established in 2015, the crew has been performing in the streets of Paris and sharing their love for the K-pop culture with those who are unfamiliar with it. It has accumulated over 489,000 subscribers on YouTube.
Subscribe to RISIN's Channel here
6.
The A-Code
Vietnam has a number of dance crews competing to be the best. But The A-Code is one of the crews deserving of the hype.
With 542,000 subscribers on YouTube, the group has done several BTS dance covers that have accumulated more than 40 million views on the platform combined. Its most popular video is the dance cover for "Boy With Luv" featuring Halsey.
Though the dance has some of the easiest moves to follow, what makes it stand out is BTS' oozing charisma that adds more life to the track. Fortunately, Bi, BL, A.ros, Ken, Hans, AMI and DU charmed the hearts of its live audience as well over 14 million viewers on the platform.
See more from The A-Code on its YouTube channel
5.
Koreos
Based in Los Angeles, Koreos unites a team of diverse personalities who share the same love and passion for K-pop. It has been actively releasing K-pop dance covers since 2014, including songs from Blackpink, BTS, EXO, and TWICE among others.
One of its most popular dance covers is where they performed 7 songs spanning different eras from BTS' career in under 7 minutes. It successfully executed the performance and even garnered loud cheers from the crowd.
4.
Oops! Crew
This Vietnam-based dance crew has shown exactly how a BTS dance cover should be done. Taking on the #IDOL Challenge, Oops! Crew performed before a huge crowd and confidently flaunted smooth moves and jaw-dropping synchronization. Its cover has since been one of the most-viewed videos on YouTube with 26 million views.
receive notifications of new posts here
3.
LJ Dance
LJ Dance is one of the most popular dance schools in South Korea, whose trainers have worked with some of the biggest names in the K-pop industry, including BTS, Tomorrow x Together (TXT), NCT, Taemin, GOT7, (G) I-DLE and many more.
Though most of the classes are done in private, the academy allows its students and teachers to showcase their dance skills on its official YouTube channel.
One of their most popular videos on the platform was their cover of BTS' and Jason Derulo's "Savage Love" remix. It has garnered 9.3 million views.
Catch LJ Dance's K-pop covers here
2.
East2West
To incorporate the ever-growing K-pop culture with Western hip-hop, East2West has successfully advocated its mission on YouTube since 2010 and has released nearly 1,000 thousand videos on the platform.
The Canada-based dance crew was popularly known for its rendition of BTS' "Fake Love" choreography, which has caught the attention of 10 million viewers on the platform.
Aside from slaying the dance, Tina, Melissa, Lori, Christine, Melisa, Jasmine Matos and Jasmine Huynh were able to add their signature styles and flavors. Social media users also flocked to the comments section to praise them for the "brilliant" and "amazing" dance cover.
1.
Waveya
Waveya has proven that girls can slay hard-hitting choreography with its cover of BTS' "Baepsae" — also known as "Silver Spoon." Members Ari and Miu showed that they not only got the swag, but they've also got professional skills to successfully give justice to the dance.
Released in 2016, the South Korea-based duo's cover has garnered over 4.7 million views as of press time.
Waveya has been recognized as YouTube's No. 1 Korean dance team, having 3.72 million subscribers on the platform and winning first place for a UGC Channel in YouTube Korea consecutively in 2012, 2013 and 2014. It is also well-known for doing many K-pop dance covers, which have accumulated over 1 billion views combined since 2011.
Watch out for more of Waveya's content here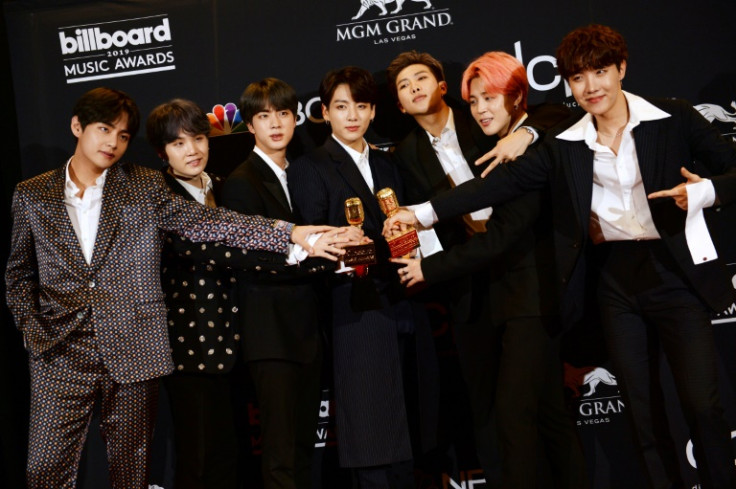 © Copyright IBTimes 2023. All rights reserved.