WATCH: BTS Delivers Emotional Performance Of 'Take Two' To Celebrate 10th Anniversary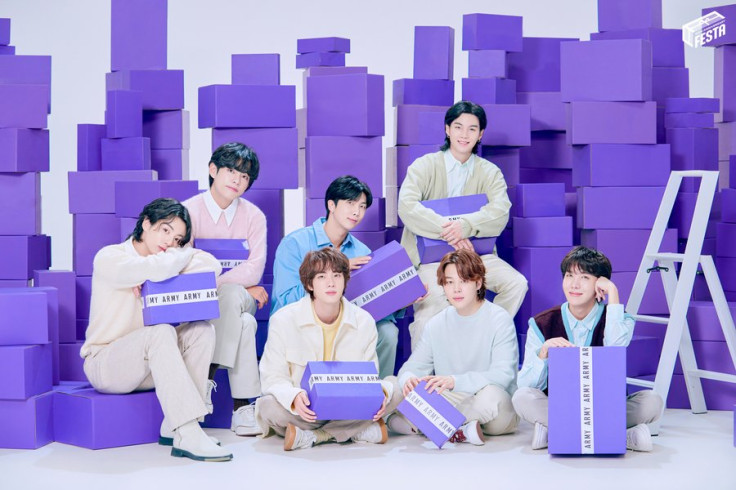 KEY POINTS
BTS reunited to perform its latest single, "Take Two"
"Take Two" marks the start of a new chapter for BTS following a decade-long career in the K-pop industry
BTS is currently on hiatus as members either pursue individual projects or complete their mandatory military service
All seven BTS members reunited to perform a special song for their beloved ARMY.
In celebration of the band's 10th anniversary, RM, Jin, Suga, J-Hope, Jimin, V and Jungkook serenaded fans in a live performance of their latest single, "Take Two."
The video, which has garnered over 4.3 million views on YouTube since it was uploaded Tuesday, showed the international superstars singing their hearts out as they deliver a heartfelt message to their fans, telling them how much they appreciate the love and support they have received throughout their career.
"Take Two" marks the start of a new chapter for BTS after a decade-long career in the K-pop industry, according to Lifestyle Asia. The song was co-written by members RM and J-Hope, and produced by Suga.
BTS fans — called ARMY — took to the comments section of the video to wish the band a happy anniversary and to express how grateful they were toward the group.
"They say that they dedicated their youth to us, and we also gave it to them. ARMY and BTS love each other in a superior sense that few will understand. They ask us to take their hand, but we already have it, and we will never let go, we will never leave them, we will wait for them forever," one fan wrote.
Another commented, "Look where our boys arrived, [ARMY]. With a lot of work and effort, they deserve everything they've conquered to date. Happy 10th birthday."
"Thanks for all your love my dearest boys, my OT7 [is] forever in my heart," a third fan said.
"'Take Two' is a hug to the heart. I loved it. You don't know how happy I felt to hear and see the boys together again, I already imagined the day of seeing them together. Happy 10th anniversary, BTS! I am so proud of everything you have accomplished, let's keep going for more," a fourth fan wrote.
The live performance of "Take Two" was released as part of this year's Festa — an event held annually by BTS to celebrate their anniversary as a group.
It is unclear when it was filmed, as members Jin and J-Hope enlisted in South Korea's military for their mandatory service in December last year and in April, respectively.
To conclude BTS' 10-year anniversary festivities, an in-person event will be held in Yeouido, South Korea, Saturday. Fans are encouraged to join the activities and tour the special exhibition, which will feature BTS memorabilia, discographies, awards, a photo gallery and more.
Though it is unclear if RM, Jimin, Suga, Jungkook and V will be making a special appearance during the event, BTS' leader will be hosting a live radio show called "It's 5 PM, and This is Kim Namjun" to communicate with the fans on-site.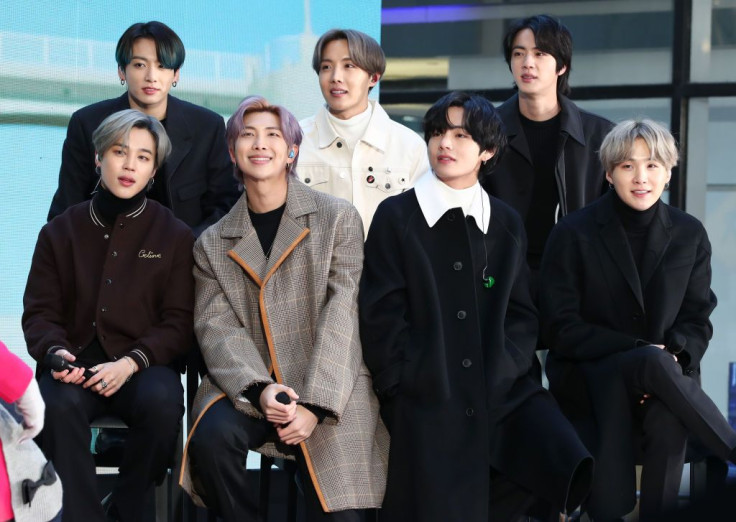 © Copyright IBTimes 2023. All rights reserved.