All K-Pop Songs That Made It To Rolling Stone's 'Best Songs Of 2023 So Far'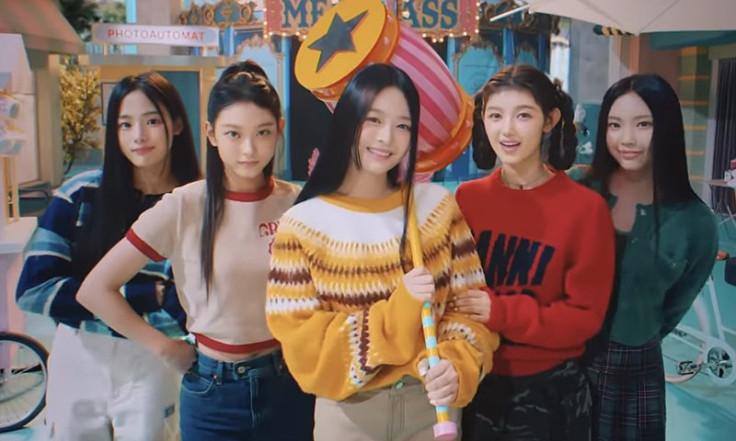 KEY POINTS
Rolling Stone released its list of "The Best Songs of 2023 So Far"
Among the 74 songs chosen, four are from K-pop artists
"OMG" by NewJeans was the highest-ranking K-pop song on the list
Four K-pop songs made it to Rolling Stone's list of "The Best Songs of 2023 So Far."
On Wednesday, Rolling Stone revealed the 74 songs it hailed as the best releases of 2023 so far and compiled them into one Spotify playlist. The K-pop songs that made the list are "OMG" by NewJeans, "Like Crazy" by BTS' Jimin, "Flower" by Blackpink's Jisoo and "Cupid" by Fifty Fifty.
All four K-pop songs are among the top 30, with "OMG" by NewJeans coming in at No. 7.
"OMG" by NewJeans
"OMG" is the lead single of South Korean girl group NewJeans' first single album of the same name. It was released on Jan. 2.
The hit song not only made it to the top 30 of Rolling Stone's list, but it also ranked the highest among the four K-pop songs included as it joined the top 10 at the seventh spot.
Maura Johnston, one of the contributors to the Rolling Stone list, described "OMG" as "a pristine pop song with a glowing — and glowed-up — heart at its core."
"This single from the K-pop quintet NewJeans uses jittery trap snares and sent-from-above vocal harmonies to fully portray the thrills of love's first blush. [It is] a throwback to the most blissful moments of Nineties R&B that has a 21st-century appeal," Johnston added.
"Like Crazy" by Jimin
"Like Crazy" is the second single from BTS member Jimin's debut solo studio album "Face." It was released on March 24.
The song was recorded in Korean and English. The Korean version is about finding yourself while searching for a loved one in a dream and still wishing to be in that dream, according to Koreaboo.
Aside from taking the 23rd spot on Rolling Stone's list of best songs so far this year, "Like Crazy" also made Jimin the first South Korean solo artist to top on the Billboard Hot 100 chart.
"Jimin has often seemed like the member of BTS whose musical heart is closest to classic R&B, and this lovelorn chart-topping single is at once dreamlike, slick, and soulful," described Rolling Stone contributor Jon Dolan.
"The singer floats through waves of marble-smooth synths and sumptuous Eighties drums, as he sings about a romance that feels to be floating just out of reach. His whispered snippets of dialog evoke the intimacy of vintage Quiet Storm, and his impassioned delivery suggests desire pushed to the brink," Dolan added.
"Flower" by Jisoo
Blackpink member Jisoo's solo debut song "Flower" was released on March 31 as the lead single from her debut single album "Me."
In April, Jisoo's solo debut song charted at No. 2 on the Billboard Global 200 with 108.7 million streams and 21,000 equivalent album units sold in the U.S. in its first week, ending April 6.
Ranked at No. 26 on Rolling Stone's list, Tim Chan described Jisoo's song as "a sophisticated track with a staccato, Latin-tinged melody and Caribbean-inspired percussion. 'Flower' feels instantly familiar yet unlike anything else on the radio at the same time."
"Jisoo's voice is in full bloom, with breathy vocals that blossom into a beautiful falsetto by the time she hits a sweeping chorus," Chan added.
"Cupid" by Fifty Fifty
"Cupid" was released by rookie South Korean girl group Fifty Fifty on Feb. 24.
Though it hasn't been a year since the group's debut, it has already achieved a breakout smash with "Cupid," according to Forbes. The song came in at No. 18 on the Pop Airplay chart, putting it at par with BTS and Coldplay's collaboration "My Universe," which also peaked at No. 18 on the chart.
The viral hit follows Jisoo's "Flower" closely at the 27th spot on Rolling Stone's list of best songs of 2023 so far.
"This Korean quartet became global stars this year thanks to this silky hit, abetted by an English version that didn't feel like a tacked-on promotional afterthought and a TikTok dance challenge featuring the song," Rolling Stone's Dolan said of the track.
"Even with its busy Doja-esque rap, 'Cupid' is delightful in graceful simplicity, breezing by on a disco-pop groove that has the easygoing effervescence of early-2010s pop, with vocals that exude cool confidence and winning warmth," he added.
Music aficionados can listen to all 74 songs on Rolling Stone's "Best Songs of 2023 So Far" below.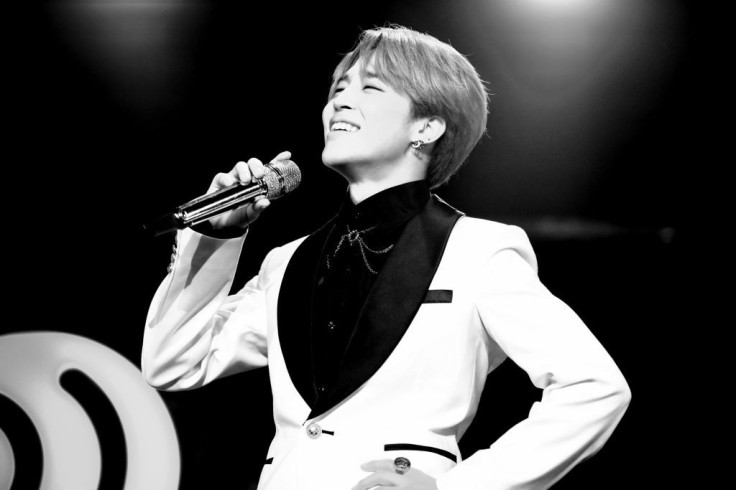 © Copyright IBTimes 2023. All rights reserved.