10-Year-Old Drowns After Hair Gets Trapped In Hot Tub's Filter
A 10-year-old girl drowned in a 3 feet deep hot tub at her residence in Dubai when her hair got caught in the tub's filter, reported Gulf News.
According to Colonel Ahmad Humaid Al Marri, Director of Crime Scene Investigation Centre at the General Department of Forensics, who is investing the case, the girl is a European. She had asked her father's permission to bathe in the hot tub. Her father checked up on her when she didn't return and found her lying 'motionless' and 'pinned at the bottom' of the tub, explained Col Marri.
The investigating team found the girl's hair entangled in the tub's filter. They revealed that a technical flaw in the hot tub caused strong swirls in the water which led to the hair getting sucked up in the filters. Further investigations say that suction power was not uniform across all filters.
Col Marri said, "[I]t's easy for long hair, as well as limbs, jewelry, or pieces of a bathing suit, to become entangled in a swimming pool filter or drain, which is why children should always be taught to stay away from drains."
This isn't the first hot tub accident. In 2017, Hampshire resident Isabella Hristova's hair had gotten trapped in a hot tub's filter that ruptured her intestine and bowel. The same happened with six-year-old Darcey Morgan who was trapped for two minutes at the bottom of a hotel's swimming pool in Spain's Lanzarote. She was rescued immediately and given CPR which saved her life.
Hot tubs, whirlpools, spas, and interactive pools have circulation systems for disinfecting and re-circulating water. If a bather swims too close to filter outlets, their hair, limbs, jewelry, or swimsuit may get entrapped tightly in the grill at the outlets. The only way to free the victim is to cut off the trapped hair or clothes. A point to note is any additional fittings in filters, such as booster pumps, can increase entanglement risk.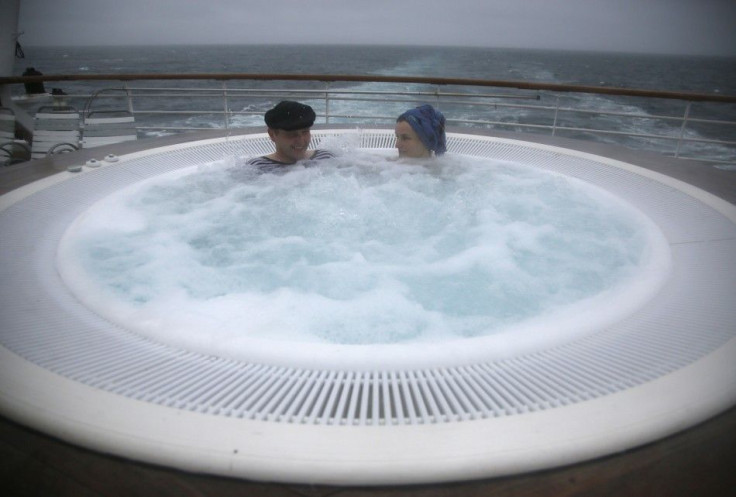 FOLLOW MORE IBT NEWS ON THE BELOW CHANNELS