Teen Dies Two Days After Rescuing Mother And Son From Drowning
A teenager from Florida, who didn't care about his life and played a Good Samaritan to save a drowning mother and her 9-year-old son, died Wednesday after his life support was taken off. He died two days after he rescued the duo.
The teenager, Christian Burgos, 17, was a senior at Booker T. Washington Senior High School in Miami. He got caught by a strong current in the waters of Virgina Key on Monday while he tried to rescue the mother, 25, and her son, a spokesperson for Jackson Memorial Hospital told Local 10 News.
The firefighters reportedly performed CPR on Burgos after he was pulled off to the shore. He was then transported to the hospital's trauma center in a critical condition, Fox News reported.
His bravery left his family proud but they were inconsolable after the news of his death was broken to them.
"I'm not surprised at all that he did that because, you know, he's that kind of person," Burgos' cousin Katherine Zamora said.
The mother of the 9-year-old, who was rescued by Burgos, said she feels indebted to Burgos.
"As a teacher, to lose a student and then to see the reaction of all the other students too, it's been devastating," Burgos' teacher, Nelson Fernandez, said.
Teachers and students from Burgos' school flocked to the hospital and paid their last tribute to the brave teenager.
"Because he was friends to many students, and they're all there sitting together consoling each other and looking at what they can do now to move forward to help each other and to help the family," Burgos' soccer coach, Veronique Toussiant, told the television channel.
A GoFundMe page was created to offer financial aid to Burgos's family to pay the teen's medical bills. His mother is reportedly a single mother and his father was recently deported to Nicaragua.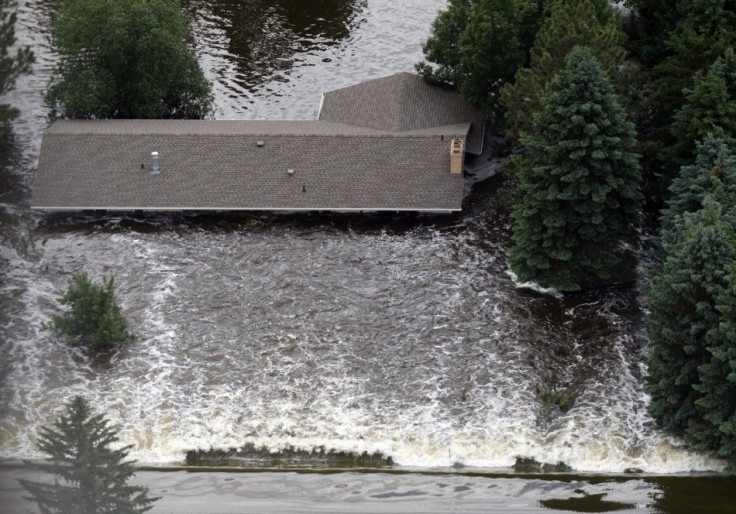 © Copyright IBTimes 2023. All rights reserved.