11 Celebrities Who Have Been Married For 3 Or More Times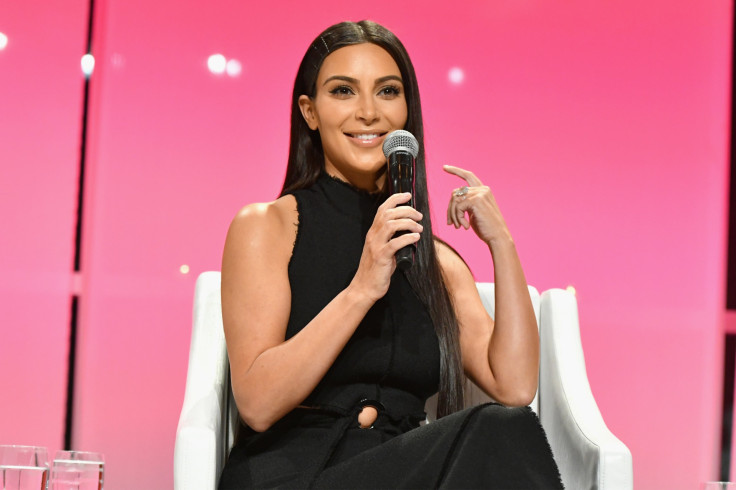 KEY POINTS
Elizabeth Taylor tops the list, having been married eight times to seven men
Nicolas Cage married fives time and recently married his wife Riko Shibata in 2021
Drew Barrymore vowed to "never" get married again after three marriages
Hollywood has witnessed numerous breakups and divorces through the years, which are common among celebrity couples who are always in the limelight.
According to Alessandra Contri, a celebrity matchmaker from Matchmakers In The City, "a lot of high-profile people are quick to jump into relationships," adding that they commonly break up because of the intense amount of pressure and stress, having less economic pressure, facing "more temptation" and spending a lot of time apart due to work.
However, breakups may also lead to a second (or third) shot at finally finding true love. Below is the list of 11 high-profile celebrities who have been married three or more times, according to Insider.
1. Elizabeth Taylor
Elizabeth Taylor was one of the most popular Hollywood actresses during the 1950s and was well-known for her flawless beauty. So, it's no question that men would fall for the movie star.
Taylor was married eight times and had seven husbands to her name, including Conrad Hilton Jr. (1950 to 1951), Michael Wilding (1952 to 1957), Mike Todd (1957 to his death in 1958), Eddie Fisher (1959 to 1964), John Warner (1976 to 1982), Larry Fortensky (1991 to 1996), and Richard Burton, whom she married twice, the first from 1964 to 1974, and then again in 1975 to 1976.
Taylor passed away in 2011 due to congestive heart failure.
2. Jennifer Lopez
The "Jenny from the Block" singer first got married back in 1997 to a waiter named Ojani Noa. They divorced after only a year of marriage. Three years later, the 53-year-old singer wed dancer Criss Judd, which lasted from 2001 to 2003.
In 2004, she got engaged to Ben Affleck, but the two called it quits before making it down the aisle. She then married Marc Anthony in the same year, and the relationship lasted for about ten years before they officially divorced in 2014.
Lopez and Anthony share two children, 14-year-old twins Max and Emme.
Lopez and Affleck reunited last year, 20 years after their first engagement. They dated once again and then got engaged in April of this year. Months later, the couple officially tied the knot at a surprise wedding in Las Vegas.
3. Kim Kardashian
Kim Kardashian tied the knot at an early age, being only 20 years old when she married her first husband, Damon Thomas. The exes wed in 2000 and divorced in 2004.
Seven years later, the business mogul married former NBA star, Kris Humphries, before announcing their split 72 days later due to "irreconcilable differences." However, their divorce was only finalized in 2013.
Kardashian then married defamed rapper Kanye West in 2014. After six years of marriage, the reality star filed for divorce in February last year. In March, the former couple was declared legally single. They share four children, 9-year-old North, 6-year-old Saint, 4-year-old Chicago, and 3-year-old Psalm.
She has since dated "Saturday Night Live" alum Pete Davidson, but they called it quits in August after nine months together.
4. Scarlett Johansson
Scarlet Johansson, famously known for her role as Black Widow in the Marvel Cinematic Universe, was first married to Ryan Reynolds from 2008 to 2011. Three years later, she wed French journalist Romain Dauriac in 2014, but they officially split for good in 2017.
In the same year, Johansson began dating "SNL" star Colin Jost. They tied the knot in October 2020 and welcomed their now-one-year-old son Cosmo a year later.
5. Angelina Jolie
Veteran actress Angelina Jolie married her "Hackers" co-star Johnny Lee Miller in 1996; they called it quits three years later in 1999.
A year later, the 47-year-old actress married Billy Bob Thornton, whose name she tattooed on her arm. She also wore a vial filled with Thornton's blood. In 2002, the exes abruptly split and finalized their divorce in 2003.
Two years later, the "Brangelina" tandem was born. The "Eternals" star and Brad Pitt became one of Hollywood's most iconic couples when they began dating in 2005, although they only got married in 2014.
In April 2016, Jolie filed for divorce from Pitt, citing "irreconcilable differences" and requesting full custody of their six children, 21-year-old Maddox, 18-year-old Pax, 17-year-old Marley, 16-year-old Shiloh, and 14-year-old twins Knox and Vivienne.
Jolie and Pitt were declared legally single in 2019.
6. Frank Sinatra
Frank Sinatra, who was given the nickname "Ol Blue Eyes," was a famous singer from the 1940s to the 1960s. He was considered one of the best-selling music artists, having released the hit singles "Fly Me To The Moon" and "Stranger in The Night."
Throughout his career, he got married four times: Nancy Barbato (1939 to 1951), Ava Gardner (1951 to 1957), Mia Farrow (1966 to 1968), and Barbara Marx, to whom he remained married until he died in 1998.
7. Kate Winslet
English actress Kate Winslet's first husband was "Hideous Kinky" director Jim Threapleton. The pair were married from 1998 to 2001 and share one child, 22-year-old Mia Threapleton.
She then married another film director, Sam Mendes, in 2003. Unfortunately, after seven years of marriage, they divorced. Winslet never shared the details; however, it was speculated that Mendes was having an affair with actress Rebecca Hall, whom he ended up dating a year after their divorce.
Winslet and Mendes also share a child, 18-year-old Joe Mendes.
Currently, the "Titanic" star is married to husband Edward Abel Smith, with whom she shares an 8-year-old daughter, Bear. The couple married in 2012.
8. Halle Berry
The "Catwoman" star first married former baseball player David Justice in 1993, but they ended their marriage three years later. She then married her second husband, whom she was with from 2001 to 2003, musician Eric Benét. Their divorce was finalized in 2005.
The 56-year-old actress also dated model Gabriel Aubry from 2005 to 2010, with whom she shares a 14-year-old daughter, Nahla. However, the pair never got married.
In 2010, Berry started dating French actor Olivier Martinez, and they tied the knot in July 2013. They welcomed their 9-year-old son, Maceo, in the same year. The exes split in 2015, but their divorce was only finalized in 2020.
9. Tom Cruise
Tom Cruise's two marriages were among the most well-known celebrity relationships in Hollywood. He was married to his second wife, Nicole Kidman, from 1990 to 2001, and the two co-starred in numerous films together, including the infamous "Eyes Wide Shut" in 1999.
In 2006, the "Top Gun" star married his third wife, Katie Holmes. The media dubbed the couple "TomKat," leading to a lot of buzz. Their marriage lasted for six years and ended in 2012.
Cruise has three children, 29-year-old Isabella and 27-year-old Connor, whom he shares with Kidman, and 16-year-old Suri with Holmes.
However, Cruise was first married to actress Mimi Rogers from 1987 to 1990.
10. Nicolas Cage
Nicolas Cage has been married to five women. The 58-year-old veteran actor's first wife was fellow actress Patricia Arquette from 1995 to 2001. A year later, he married Lisa Marie Presley in 2002, but they divorced in early 2004. Several months later, he wed Alice Kim, his longest marriage to date, which lasted until 2016.
In 2019, he married Erika Koike and divorced immediately after. Cage filed for an annulment four days after their March wedding but was only granted a divorce that June.
Last year, he announced that he married his fifth wife, Riko Shibata.
11. Drew Barrymore
After three husbands and five fiancés, Drew Barrymore has vowed to "never" get married again.
In 1991, the "50 First Dates" actress was engaged to the grandson of famous Hollywood agent Leland Hayward, Leland Heyward III. A year later, she got engaged to "90210" actor Jamie Walter.
Barrymore first wed a bar owner named Jeremy Thomas, whom she was married to for less than two months in 1994. Her next marriage was with comedian Tom Green, which only lasted for less than a year before he filed for divorce in December 2001.
Her last marriage was with Will Kopelman, nearly over 10 years later, in 2012, but their relationship only lasted for four years. The exes divorced in August 2016.
The actress has since prioritized raising her two children, 10-year-old Olive and 8-year-old Frankie, whom she shares with Kopelman.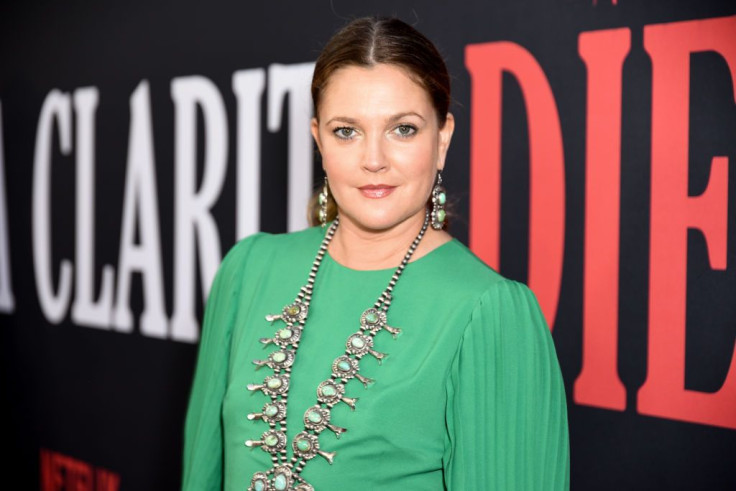 © Copyright IBTimes 2023. All rights reserved.
FOLLOW MORE IBT NEWS ON THE BELOW CHANNELS