11 Georgia Schools Shut Down After COVID Outbreak Infects 76 Students, 67 Staff Members
Eleven schools in a Georgia school district have temporarily shut down after a COVID outbreak infected several students and staff members while causing hundreds of students to quarantine.
The Ware County School District reported that 76 students and 67 faculty tested positive for COVID-19 forcing the schools to close for two weeks, WSAV, an NBC affiliate out of Savannah, Georgia, reported.
School district officials said that 679 students were quarantined due to possible exposure to the virus, while 150 staff members were also quarantined, according to the news outlet.
In a statement on its Facebook page, as reported by Business Insider, the Ware County School District said, "During this two-week pause, no instruction will take place. In-season extra-curricular practices and competitions will continue as scheduled."
The post continued, "Board Members made the decision to pause school due to the staff shortage and the number of students in quarantine. Teachers, nurses, and staff members were overwhelmed by the upheaval the spike caused, and we were having difficulty operating school on a day-to-day basis."
According to the Ware County School District's Facebook page, there are about 950 employees working at the school district and over 5,900 students enrolled in classes. Classes began on Aug. 4 for the fall semester in the county.
During the two-week closure, no virtual learning will take place. Schools would be disinfected during the shutdown, and classes will resume on Sept. 7, WSAV reported. Staff will return to the classroom on Aug. 30.
In a statement obtained by WSAV, the school district said, "Some staff members are dealing with their own illness or sickness in their families, so they are unable to work right now. Staff members at two schools are grieving significant losses. Many of our staff members have reported that this has been the most difficult start of a new year they've ever experienced."
The school district did not have a face mask policy, despite a strong recommendation to do so. Georgia Gov. Brian Kemp has not implemented a face mask mandate in the state as cases of the coronavirus spike from the Delta variant.
According to The New York Times, COVID cases in Ware County "increased recently and are extremely high." The daily average case count as of Aug. 15 was 39, which was a 132% increase from two weeks earlier, the news outlet said.
Ware County is not the only school in Georgia that has faced school closures due to a COVID outbreak among students and staff since the school year started.
The Burke County and Long County school districts have also halted in-person classes as a result of positive cases of the virus. A total of 40 cases of the virus were reported at Burke Country schools, causing the public school system to close for two weeks, and Long County schools reported 40 students and 13 employees that were positive for the virus.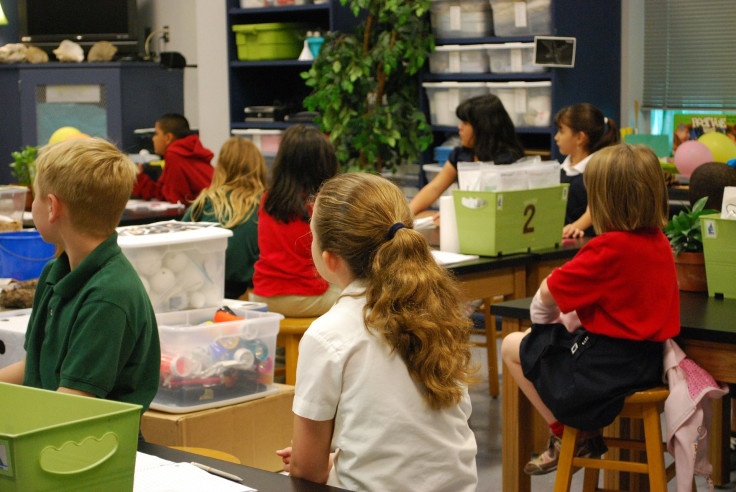 © Copyright IBTimes 2023. All rights reserved.