12 Best Books Of All Time For National Read A Book Day

KEY POINTS
Many people celebrate National Read a Book Day on Sept. 6
One of the most successful book-to-film adaptations is "The Handmaid's Tale"
"The Great Gatsby" has spawned several film adaptations
Every Sept. 6, National Read a Book Day is celebrated by millions of Americans to show their love for books and reading. Though technology has made information easily available with a touch of a button, books encourage slowing down and taking in the stories, concepts and lessons contained between the cover pages. The best books of all time inspire critical thinking and encourage readers to ponder, act and spark change.
To commemorate National Read a Book Day 2022, let's go over 12 books you ought to read in your lifetime:
"Dune" by Frank Herbert (1965)
For science-fiction fans, "Dune" is one of the most revered books. It has inspired several other sci-fi novels for its themes of freedom and the human aspiration for greatness. Set on a desert planet, Frank Herbert's novel, written in 1965, has become even more relevant in modern times as we see advancements in space and ponder our importance in the galaxy.
Many have attempted to adapt what critics considered an unfilmable or uncontainable story. In 2021, the first of a two-part film adaptation was released starring Timothée Chalamet. The second part is slated for a November 2023 release.
"The Argonauts" by Maggie Nelson (2015)
One of the best books published in the 21st century, "The Argonauts" talks about maternity, parenting and the transqueer community in a captivating memoir of author Maggie Nelson as she dealt with her pregnancy and her partner Harry Dodge's transition through testosterone injections. It is an honest take on how bodies change through science and biology, but more importantly, it is a love story.
"The Great Gatsby" by F. Scott Fitzgerald (1925)
Many American students encounter "The Great Gatsby" by F. Scott Fitzgerald as one of their required readings in school – a testament to the influence of this critically acclaimed novel. It follows a young man named Nick Carraway and his recent move to New York City. He finds a friend in his nouveau riche neighbor Jay Gatsby, referred to by everyone as simply "Gatsby." He gives readers a glimpse into the Jazz Age of the 1920s and invites an introspection of the "American Dream."
"Affluenza" (2014) and "G" (2002) are both inspired by the story, while the adaptations in 1926, 1949, 1974, 2000, and 2013 used the novel's title. The 2013 adaptation starred Leonardo DiCaprio in the titular role. It was produced by Baz Luhrmann.
"Anna Karenina" by Leo Tolstoy (1878)
One of the most enduring classics is "Anna Karenina," a story of lusty love affairs and romance. Leo Tolstoy, renowned for using bold diction and imaginative sceneries, penned this Russian tale of star-crossed lovers with a sprinkling of swoon-worthy quotes that helped secure its iconic stature and loyal following. What makes "Anna Karenina" a compelling read is its discussion of love, jealousy, hatred, faith, fidelity, society and passion.
Tolstoy released the novel 11 years after "War and Peace" — another book worth reading. "Anna Karenina" was adapted into film for the first time in 1911, and most recently in 2012, featuring Keira Knightley in the titular role. The story has also been produced in ballet, Broadway, opera and Russian theater.
"The Little Prince" by Antoine de Saint-Exupéry (1943)
"The Little Prince" may not be as hefty as other books on this list, but it is one of the most beloved books to read for all ages. This timeless tale follows a prince as he journeys from planet to planet in search of adventure. The story is relevant for its discussion of adulthood, and how this new chapter in one's life seems to be riddled with dispassion and frustration.
The story has been translated into several languages and has also inspired several film and television adaptations, including a 3D stop motion film in 2015. Several television shows in different languages also mention "The Little Prince" as one of their notable characters.
"Beloved" by Toni Morrison (1987)
This story written by Toni Morrison provides a nuanced look at the horrors of slavery, providing an honest but suspensefully compelling narrative. "Beloved" discusses themes of pain, triumph and freedom through its protagonist Sethe, but every page in this book is as impactful on the reader as it is on the protagonist, striking empathy.
This book is a recommended-read for lessons in history that everyone should learn from and never forget. In 1998, "Beloved" was adapted into a film with Oprah Winfrey playing the role of Sethe.
"The Handmaid's Tale" by Margaret Atwood (1985)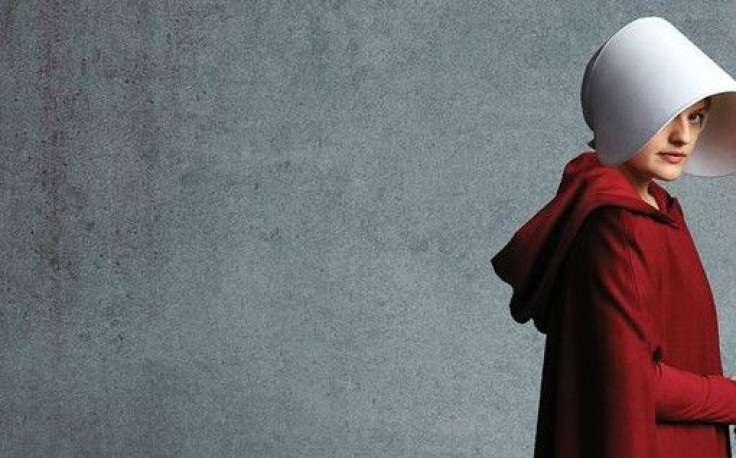 This story set in the fictional Republic of Gilead follows the handmaid Offred as she navigates her new life after women lost their right to work and own property. Margaret Atwood may have written this novel in 1985, but its themes surrounding women's value remain relevant to this day. This cautionary tale invites the reader to ponder over whether the worth of a woman is determined by their ovaries – a topic that made it one of the best feminist books to read of all time.
A dystopian film adaptation was released in 1990, while Hulu released a series adaptation of "The Handmaid's Tale" in 2017, with Atwood as a consulting producer.
"To Kill A Mockingbird" by Harper Lee (1960)
This book has been in circulation for over 70 years, but it continues to be relevant for its themes of equality and justice. The story is set in the American South, narrated through the innocent eyes of Jean Louis "Scout" Finch, who witnesses the tensions regarding race during that time. One of the most beloved characters who emerged from this book is Atticus Finch, Scout's father. He serves as a role model for many venturing into law.
The book earned a Pulitzer Prize for fiction in 1961 and is one of the classics worth reading even in 2022. In 1962, it was adapted into an Academy Award-winning film. Harper Lee, the author of "To Kill a Mockingbird," is one of the most influential authors to have existed. Before her death, she published the controversial sequel in 2015, "Go Set a Watchman," set 20 years after the original story.
"Great Expectations" by Charles Dickens (1861)
Another book you might have encountered in the classroom, "Great Expectations" gave life to some of the most notable characters of all time, including the protagonist Pip and Miss Havisham. Charles Dickens' creation follows Pip's story as an orphan in the early to mid-1800s. Set in Kent and London, this story shows the changing of the times while exploring themes of family, love and a sense of belonging.
"Great Expectations" has been adapted for the big screen in 1917, 1934, 1946, 1974, 1998, 1999, and most recently in 2012, featuring Jeremy Irvine, Helena Bonham Carter, Holliday Grainger, Ralph Fiennes and Robbie Coltrane. It has also been adapted into a TV series in 1989 and 2011.
"Invisible Man" by Ralph Ellison (1952)
Invisible Man follows the life of a nameless Black man as he navigates the 1950s American culture, giving readers a look into the hate and bias during that time. It is a story that continues to be relevant in 2022 in a world where discussions about race and equality demand to be heard louder.
"Invisible Man" was at the top of the New York Times bestseller list for 16 weeks and has won the National Book Award for fiction. In 2017, it was announced that Hulu will adapt the story into a series.
"Half of a Yellow Sun" by Chimamanda Ngozi Adichie (2006)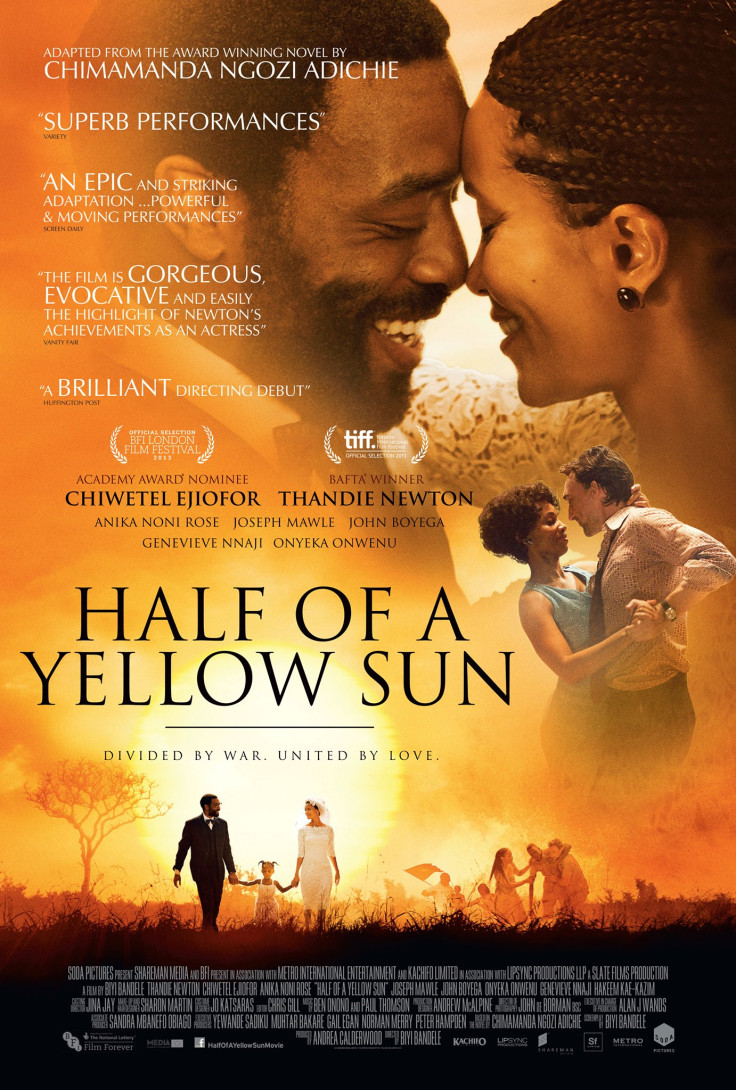 This story is an eye-opener for readers venturing into novels about other countries and cultures. Written by Nigerian author Adichie, this book recounts her adolescent years during the Biafran war and her struggles and conflicts in a time of colonialism in Africa. The evocative novel has earned the Orange Prize.
It was adapted into an Anglo-Nigerian drama film in 2013 featuring Chiwetel Ejiofor, who also starred in "12 Years a Slave"; Thandie Newton, also cast in "Beloved"; and John Boyega, famously known for his role as Finn in "Star Wars." The adaptation was filmed on location in Nigeria.
"One Hundred Years of Solitude" by Gabriel García Márquez (1967)
Author Gabriel García Márquez penned what the New York Times Book Review considers "the first piece of literature since the Book of Genesis that should be required reading for the entire human race." It takes readers through a tale of revolution in the fictitious town of Macondo, following narratives that portray the beauty and pain of the human race.
Netflix is reportedly working on the first-ever adaptation of the highly acclaimed book.
© Copyright IBTimes 2023. All rights reserved.