12 Best Pre-Owned Amazon, Alexa Devices That Will Save You Hundreds Of Dollars
This article uses affiliate links, which means if you purchase products through these links, we may earn a commission. Click here to see our
T&C
. For licensing please click
here
.
Amazon devices such as the Echo series of smart home assistants, the Fire tablet series and the Ring Video Doorbells are, without a doubt, among the best in the market. However, they are still relatively unaffordable even at discounted prices, especially in the case of those with the Alexa smart assistant enabled and those supporting hands-free voice commands through an Alexa device.
Fortunately, you do not have to spend hundreds of dollars to get a functioning Echo, Fire tablet, Kindle and other Amazon devices and accessories because you can now buy them pre-owned online at the Amazon Warehouse. And it is good to know that these can be bought either used or refurbished. While used pre-owned devices are fully functional, refurbished ones work and look like new, and backed by the same warranty as a new device.
With all else said, these are the best pre-owned Amazon and Alexa devices that will save you hundreds of dollars:
1. Amazon Echo Plus (2nd Gen) - Used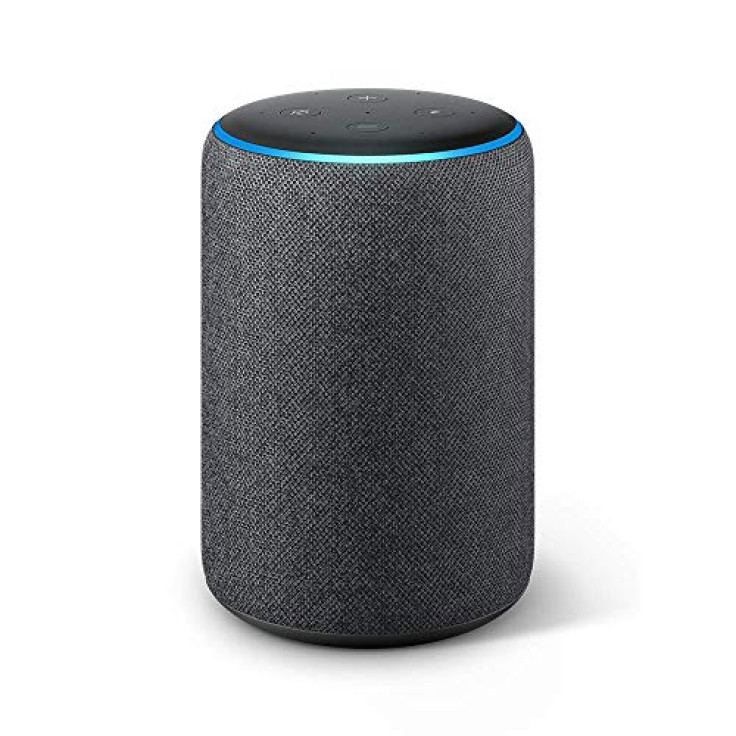 (photo from amazon.com)
Featuring a built-in temperature sensor, the second-generation Echo Plus has the same features as the original Echo, including voice control via Alexa. It now has a built-in Zigbee hub to easily set up and control compatible smart home devices -- no need to buy a separate hub when controlling compatible smart lights, switches and more. In addition, it also allows you to call or message almost anyone hands-free.
2. Amazon Echo Dot (3rd Gen) - Used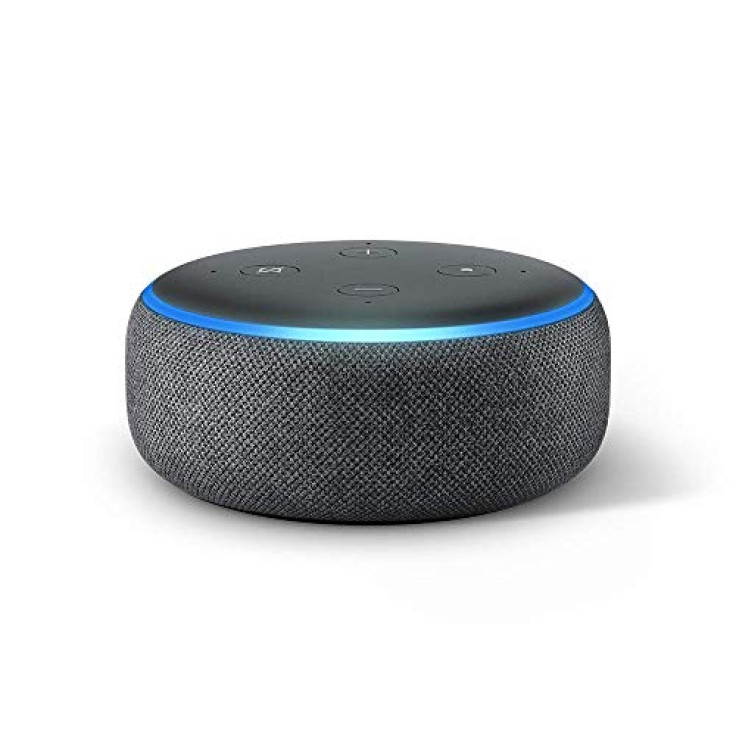 (photo from amazon.com)
Add Alexa to any room with the all-new second-generation Echo Dot. Featuring a fabric exterior, this popular and compact smart speaker can fit perfectly into small spaces. It also has improved speaker quality (compared to the previous generation Echo Dot) for richer and louder sound, and can be paired with another Echo Dot for stereo sound.
3. Amazon Echo Show 5 - Used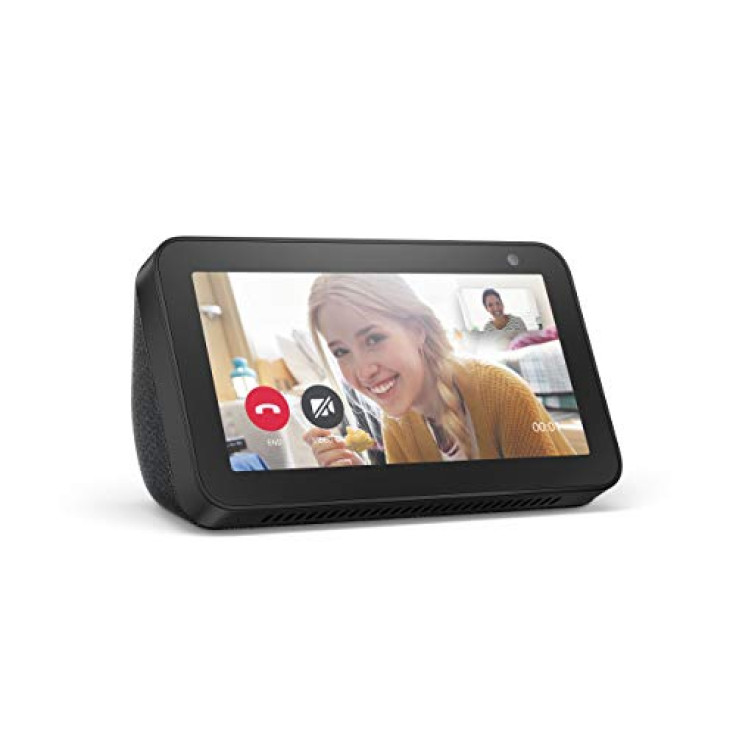 (photo from amazon.com)
The Echo Show 5 is proof that big things do come in small packages. Featuring a 5.5-inch smart screen, it lets you connect via video call or messaging with friends and family who have either the Alexa app, an Echo device with a screen, or Skype. Like all other Echo devices, it is built with multiple layers of privacy, with an off button that disables the built-in microphone when not in use.
4. Amazon Echo Studio - Used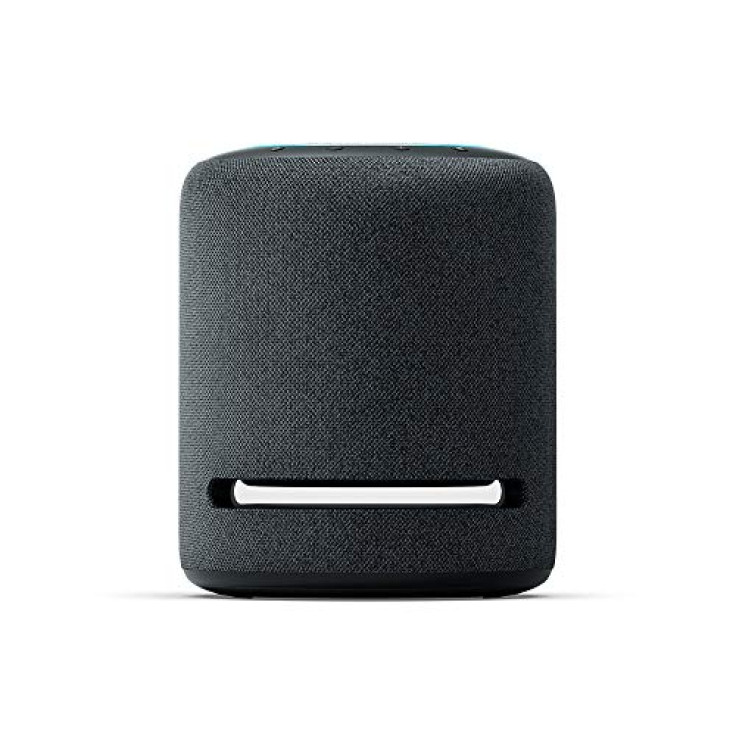 (photo from amazon.com)
The Echo Studio surrounds you with studio-quality sounds from every direction, thanks to five "strategically positioned" speakers that point to each direction. Through an Amazon Music HD subscription, it gives you unlimited access to millions of songs in Ultra HD as well as a growing catalog of 3D music, which has up to 10x the bitrate of standard streaming services.
5. Amazon Fire HD 10 - Used
(photo from amazon.com)
The Fire HD 10 lets you enjoy downloaded content anywhere you go, with up to 10 or 12 hours of mixed-use battery life. Featuring a large 1080p full HD display, it is now 30% faster thanks to a new and powerful 2.0GHz octa-core processor and 2 GB of RAM. It also allows for hands-free, voice-controlled streaming and commands via Alexa.
6. Amazon Fire 7 - Used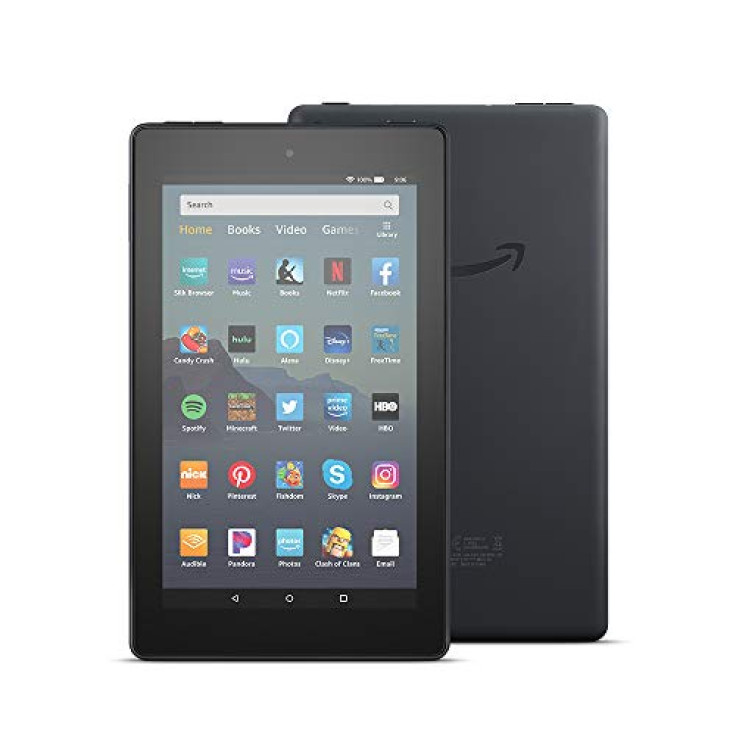 (photo from amazon.com)
With a 7-inch smart display, the Fire 7 proves that a smaller price means bigger fun. It now has two times the storage, boasts a faster quad-core processor and is two times as durable as the latest iPad Mini. It also comes with Alexa, which lets you connect to info, entertainment and people dear to you, all by using your voice.
7. Kindle Paperwhite The Hunger Games Bundle - Refurbished
(photo from amazon.com)
The Kindle Paperwhite is waterproof, so you can read your favorite books at the beach, by the pool, or in the bathroom. It features a 300-ppi glare-free display that reads like real paper even in bright sunlight for high-quality reading. This one comes bundled with a power adapter and a cover designed by Amazon in collaboration with The Hunger Games author Suzanne Collins.
8. Ring Video Doorbell 2 - Used
(photo from amazon.com)
Never miss a visitor at home, wanted or unwanted, again with the Ring Video Doorbell 2. It helps you monitor your property in HD video and check in on your home anytime via Live View on-demand video and audio, and can be connected with select Alexa devices to get security at just the sound of your voice and view live activity at the door anytime.
9. Ring Video Doorbell Pro With Echo Show 5 - Refurbished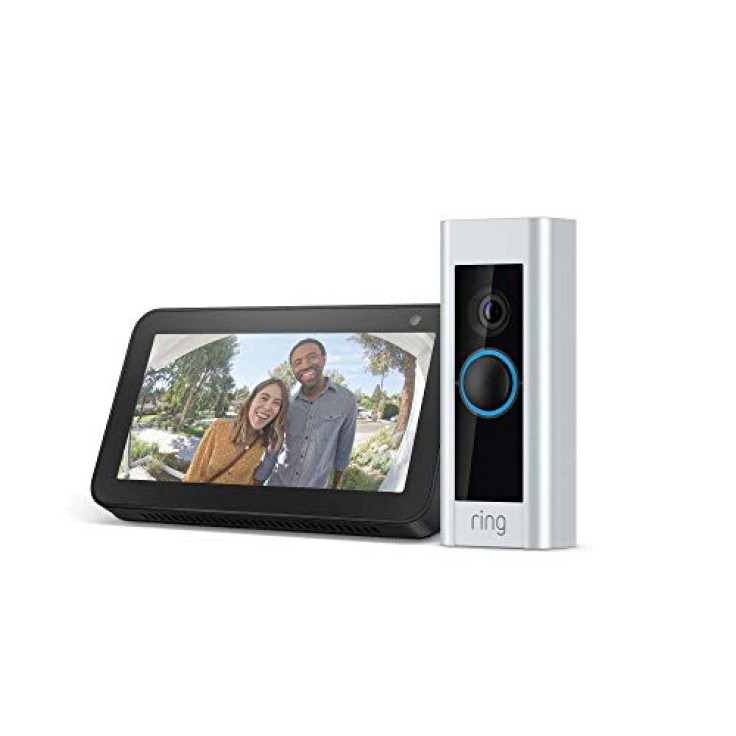 (photo from amazon.com)
Smartly amp up your home security with the Ring Video Doorbell Pro. This smart home video camera sends mobile alerts if visitors are at your door, so you can see, hear and speak to them from your phone, tablet and PC, and can be linked to Alexa for hands-free home monitoring, allowing you to check on visitors outside with just the sound of your voice. This one comes with a refurbished Echo Show 5.
10. Ring Video Doorbell Elite - Refurbished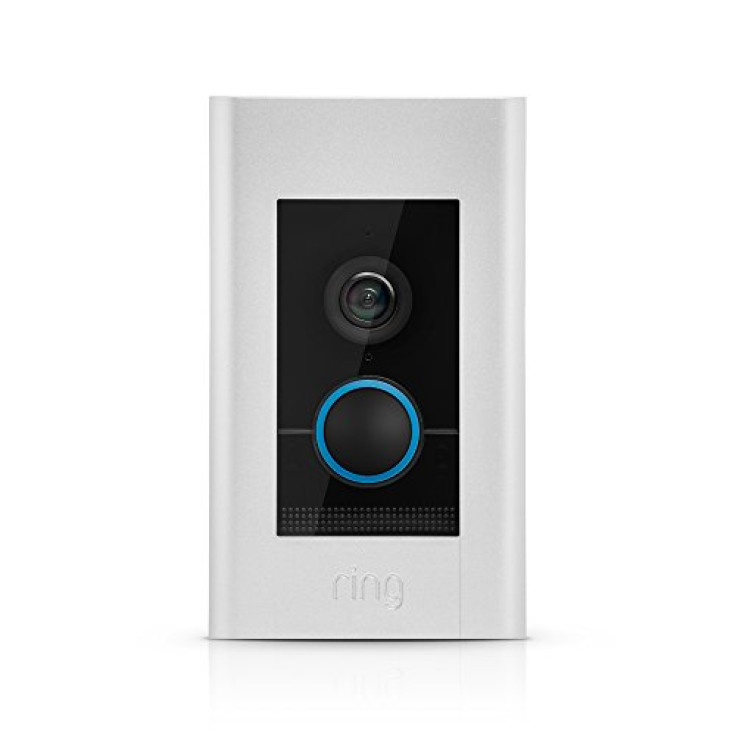 (photo from amazon.com)
Thanks to the Ring Video Doorbell Elite, you can answer the door from your phone, tablet and PC so you can see, hear and speak to visitors from anywhere. Through Advanced Motion Detection, you can customize your motion zones, allowing you to focus on the most important parts of your yard -- no more worrying about home security blind spots.
11. Blink Mini - Used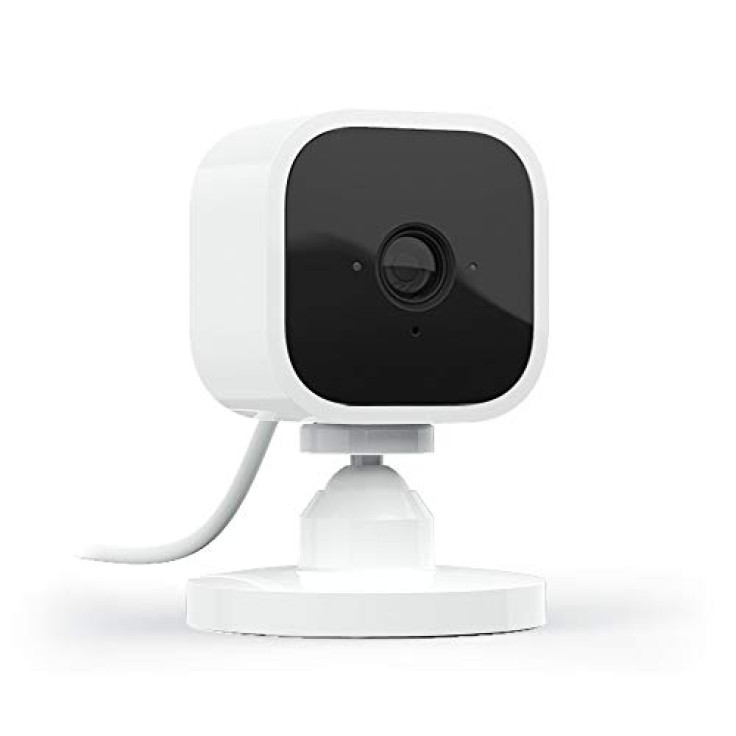 (photo from amazon.com)
See what is happening inside your home 24/7 with the Blink Mini. This indoor smart security camera is simple to install: plug in, connect to your Wi-Fi network and place on a flat surface or use the included stand. It can also be connected to an Alexa smart device, so you can stream live video, play recorded video clips and arm/disarm your camera using your voice.
12. Blink Indoor Home Security Camera System - Used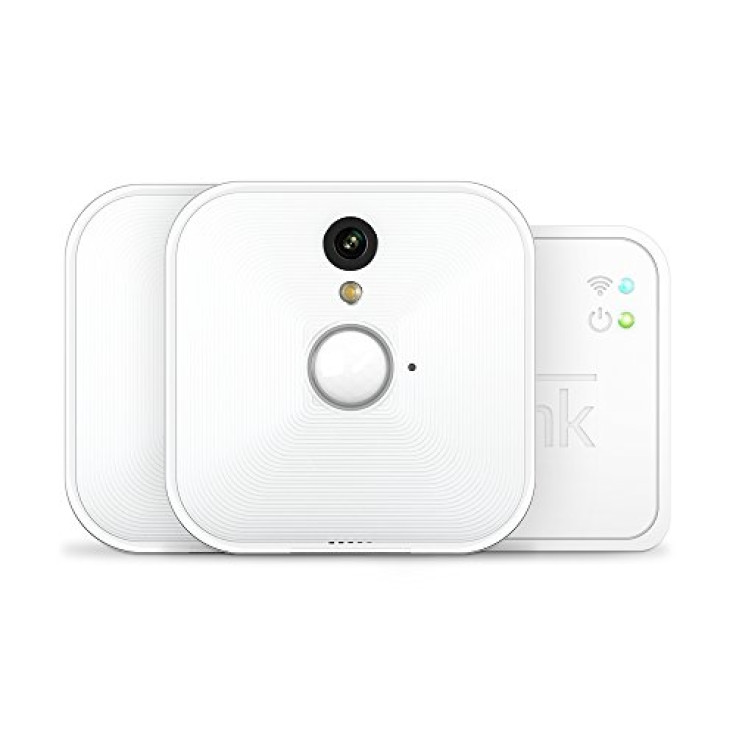 (photo from amazon.com)
With the Blink Indoor Home Security Camera, you can experience wire-free smart security at home. This wireless camera is powered by two lithium AA batteries and lets you access on-demand streaming via the Blink app. For hands-free security, it can be linked to select Alexa devices, allowing you to view live streams and motion clips using your voice alone.
FOLLOW MORE IBT NEWS ON THE BELOW CHANNELS