$1.3 Billion In Nazi-Looted Art Found: Cornelius Gurlitt's Collection Includes Works From Picasso, Matisse And Chagall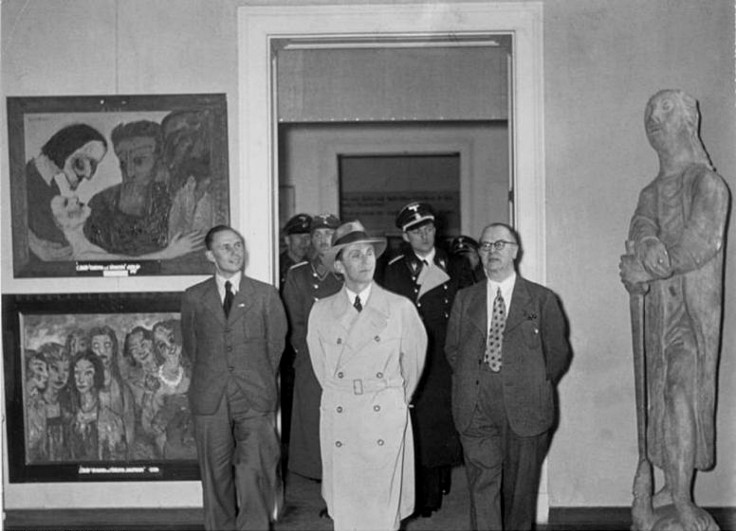 A report in the German magazine Focus details the recovery of 1,500 paintings that were looted by the Nazis in the 1940s. The treasure trove of art is worth an estimated $1.35 billion and includes works from Pablo Picasso, Marc Chagall, Henri Matisse, Emil Nolde and Paul Klee that had been missing for decades.
The Nazi-looted art was deemed to be "degenerate" and were either stolen from their owners and later sold for a fraction of their worth, reports BBC. The art was recovered from Cornelius Gurlitt's Munich apartment in the spring of 2011 during a raid prompted by tax-evasion charges against him. Investigators had obtained a search warrant and discovered paintings, etchings, engravings and other pieces of art among garbage and rotting food, reports Focus. Gurlitt became the focus of the tax investigation following a train check in 2010.
Gurlitt is the reclusive son of German art dealer Hildebrand Gurlitt, who amassed the collection when he was commissioned by the Nazis to acquire and sell "degenerate" art. Authorities spent several days clearing out Gurlitt's apartment prior to his death and the works are currently being held in a secure warehouse in Garching, reports Focus. Art historian Meike Hoffmann is currently cataloguing the recovered artwork, and Focus says there are at least 200 works that have international warrants out for their recovery. It is believed the younger Gurlitt lived off the money earned from periodically selling some of the art.
According to Focus, works from Franz Marc, Max Beckmann, Paul Klee, Oskar Kokoschka, Ernst Ludwig Kirchner, Max Liebermann and Albrecht Dürer were also recovered. A portrait of a woman by Matisse, belonging to Paul Rosenberg, an art dealer who represented Picasso and Matisse, was among the recovered works. The Matisse portrait may belong to Anne Sinclair, Rosenberg's granddaughter, the ex-wife of disgraced former IMF director Dominique Strauss-Kahn.
© Copyright IBTimes 2023. All rights reserved.