13 People Shot, Stabbed, Hit By Vehicles After Block Party Turns Violent
KEY POINTS
3 males and 10 females were injured in the incident
They ranged between the ages of 17 and 25 and are expected to survive
The block party did not have a permit from the authorities
At least 13 people were shot, stabbed, or hit by vehicles after a large pop-up block party with hundreds of participants turned violent in Syracuse, New York, early Sunday morning.
While responding to a call of shots fired just before 12:30 a.m. in the area of Davis Street and Massena Street, Syracuse police officers witnessed a crowd of people who sustained various forms of injuries. At least five people suffered apparent knife wounds and four people were shot, among other injuries, police said, according to USA Today.
"Officers entered the crowd and discovered several victims that were either shot, stabbed, or struck by vehicles fleeing the scene after the shots were fired," Syracuse Police Lt. Matthew Malinowski said, as per CNN.
Syracuse Police Chief Joe Cecile said that the city's gunshot detection system displayed that dozens of rounds were fired at the scene. Malinowski noted that 13 victims who were injured in the incident included three males and 10 females, ranging between the ages of 17 and 25. As per officials, they are all expected to survive.
Those who were shot included a 22-year-old woman who sustained a gunshot wound to her abdomen, a 20-year-old woman who was hit in her right hip, a 20-year-old man shot in his forearm, and a 17-year-old girl who suffered multiple wounds to her hip and midsection.
Stabbing victims include a 25-year-old woman with multiple wounds to her shoulder and midsection, a 24-year-old woman who suffered cuts to both legs, a 17-year-old girl with cuts to her leg and arm, a 19-year-old woman and a 17-year-old boy who were both cut in their heads.
Partygoers who were hit by vehicles sustained cuts and abrasions. At least three people aged between 22 and 23 were checked for abrasions after they were struck by vehicles. It appeared they were unintentionally struck by vehicles as people were fleeing the scene, police added.
The large crowd included students from various high schools and colleges as well as recent graduates who had recently returned home, Cecile told Syracuse.com.
The block party did not have a permit from the authorities, even though it was advertised on social media. There were no police watching the party or blocking the streets for the attendees' protection.
Police have launched an active investigation into the matter to determine the cause behind the violence at the party. No information regarding any arrests or potential suspects has been released by the authorities.
"The investigation is very active and ongoing," Malinowski added.
Anyone with any information has been asked to call the Syracuse Police Department Criminal Investigations Division at (315) 442-5222.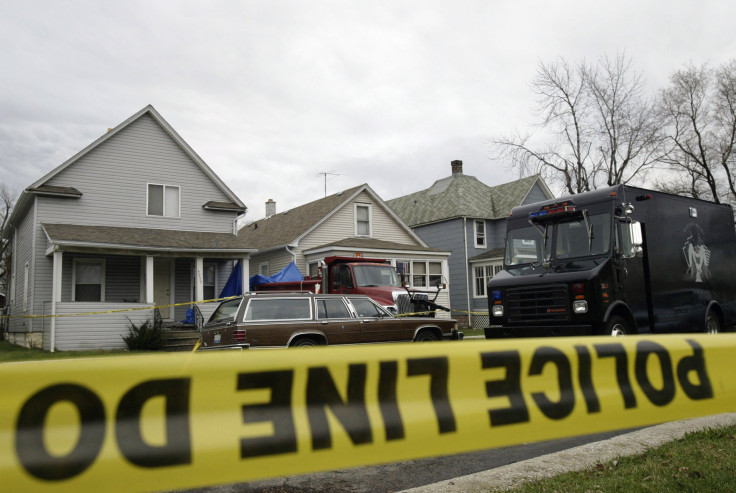 © Copyright IBTimes 2023. All rights reserved.