131 Fully Vaccinated People Have Died Of COVID-19 In Massachusetts
KEY POINTS
Massachusetts has recorded a total of 15,739 COVID-19 breakthrough cases as of Aug. 24
Officials said 131 fully vaccinated people died of COVID-19 last week
Almost 4.5 million residents are now full vaccinated in the state
Massachusetts public health officials reported a total of 15,739 COVID-19 breakthrough cases as of Aug. 24, more than 3,098 of the breakthrough cases were recorded by the Department of Public Health last week.
A total of 131 people in breakthrough cases had died of the disease, an increase of seven deaths from the previous week when the state announced that 124 fully vaccinated people had died as of Aug.14.
Breakthrough cases are defined as COVID-19 cases in people who have been fully vaccinated against the virus.
As of Aug. 21, among the 4.5 million fully vaccinated residents of Massachusetts, 15,739 have been infected, the department reported in its weekly update on breakthrough cases.
Among the infected fully vaccinated people, 571 resulted in hospitalizations, an increase of 75 over the previous week, and 131 of them reportedly died, as per DPH.
The most recent number shows that 0.35% of fully vaccinated individuals tested positive for COVID-19, 0.01% of vaccinated people were hospitalized and a smaller percentage of 0.003% vaccinated individuals died due to the disease.
Another 1,290 confirmed coronavirus cases and 16 news deaths were reported, pushing the number of confirmed COVID-19 cases to 699,177 since the pandemic and its death toll to 17,825.
While breakthrough cases are being reported, officials said most new patients, especially severe infections, are unvaccinated. The commonwealth's seven-day average of positive tests results climbed to 2.72% on Tuesday. It was over 30% but dropped under 0.5% until the delta variant began surging.
Hospitals in Massachusetts have seen a surge in hospitalizations since the Fourth of July, jumping from 80 COVID-19 patients to over 500 as of Monday.
More than nine million vaccine doses have been administered in Massachusetts as of Tuesday, including 4.7 million for the first dosage and below 4.2 million for the second shot of the Moderna and Pfizer vaccines. More than 299,000 doses of the one-shot Johnson & Johnson vaccine have been administered.
State officials and medical professionals have assured that the COVID-19 vaccines are safe and encouraged everyone to get vaccinated.
Even if vaccinated people can still get COVID-19, the virus' symptoms are severely blunted in people who have complete vaccination, and breakthrough cases rarely lead to hospitalizations or fatality. Breakthrough infections are said to cause milder symptoms, and some people can have no symptoms at all.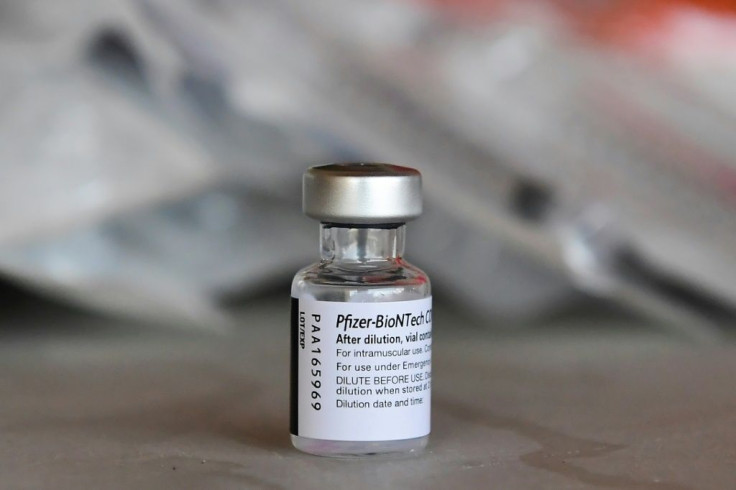 © Copyright IBTimes 2023. All rights reserved.