14-Month-Old South Carolina Boy Suffers Severe Burns After Mother Sets Car On Fire With Toddler Inside
A South Carolina woman was arrested after she intentionally set a car on fire with her toddler inside. The Columbia Police Department identified the woman as Caylin Allise Watson, 23.
Authorities said that the toddler suffered severe burns all over his body and is in critical condition at the Augusta Burn Center in Augusta. Watson has been charged with attempted murder, first-degree arson, third-degree arson, child abuse and infliction of great bodily injury upon a child.
The incident took place on Interstate-126 at around 1:30 p.m. Sunday. South Carolina's The State newspaper reported that four good Samaritans spotted the fire and helped the child.
Speaking to a local news outlet, a woman who went to high school with Watson said she was shocked.
"It was just wild to me. I would've never expected anybody I knew to do something like that, especially not Caylin. I can't think of any sane person doing this especially to a child," Dallas Tenley said.
South Carolina Law Enforcement Division assisted Columbia Police with processing the scene, taking photos and collecting evidence. Watson was treated at the hospital for minor injuries before taken to jail.
The motive is still under investigation.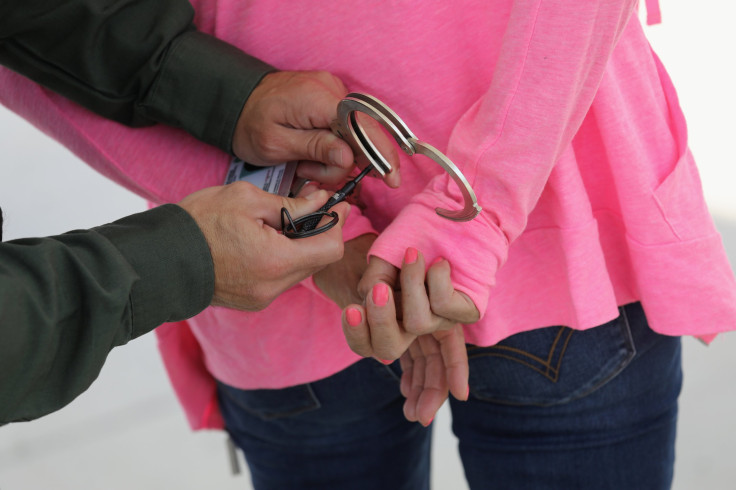 In another recent child abuse case, a Florida woman was arrested for beating her adopted son with a dog chain and chipping his teeth with pliers. Santa Rosa County Sheriff Bob Johnson said the accused, identified as 47-year-old Patricia Hyler, had four adopted children. She abused all of them but the 14-year-old boy was her "target child." Investigation revealed the woman beat the teen with a dog chain and chipped his teeth with pliers. She also cut his arms and made him sleep on the dirty floor.
© Copyright IBTimes 2023. All rights reserved.