16-Year-Old Ohio Student Trapped In Minivan Died After Frantic Calls To 911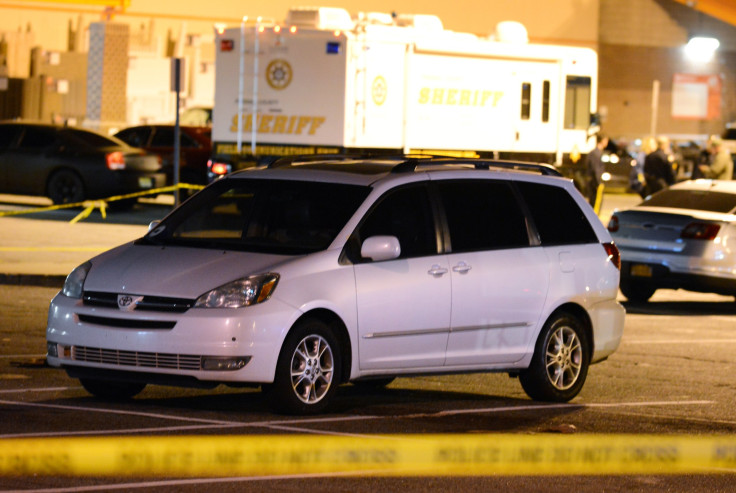 A county prosecutor in Ohio has opened an investigation into the death of a 16-year-old boy who got trapped under a minivan backseat.
Authorities said the boy, identified as Kyle Plush, was crushed to death in the backseat of a 2002 Honda Odyssey minivan in a school parking lot, despite calling 911 twice, and providing them with his exact location.
Cincinnati Police said the boy was attempting to retrieve tennis equipment from the rear of the vehicle when the seat flipped on top of him, reports the Cincinnati Enquirer.
Joe Deters, a Hamilton County prosecutor, told reporters Thursday his office was working in coordination with certain experts to help investigate Plush's death that occurred Tuesday in the parking lot of Seven Hills School in Cincinnati, Ohio.
Deters added the autopsy report revealed the teen died of positional asphyxia.
According to a report in Fox News, Plush called 911 at 3:16 p.m. EDT on Tuesday and said, "I'm going to die here. I probably don't have much time left. Tell my mom I love her if I die."
In the audio recordings, the dispatcher can be heard asking for the location of the sophomore but it remained unclear if Plush heard what the operator was asking him.
During his second 911 call at 3:35 p.m. local time, Plush could be heard explaining to a second operator "this is not a joke."
"I am trapped inside my gold Honda Odyssey van in the parking lot of the Seven Hills. ... Send officers immediately. I'm almost dead."
As soon as the authorities received the 911 call, Cincinnati police and a Hamilton County deputy sheriff tried to search for the boy but could not locate him. The dispatcher also called Plush's phone but there was no answer.
According to a report in Washington Post, his body was discovered unresponsive, six hours after the incident by his father. First responders tried to revive the teen by providing CPR but he was pronounced dead.
Eliot Isaac, Cincinnati Police chief, said in a news conference, "This was a horrific tragedy. What I say is that we share in their heartbreak around this. Police officers, firefighters and even our emergency dispatch personnel — you get into this because you want to help. Something went wrong here and we need to find out why we weren't able to provide that help that we hoped we could have."
Authorities added the responding officers who were at the scene of the accident never received detailed information from Kyle's second 911 call.
The dispatcher was identified as Amber Smith, who has been placed on administrative leave pending an internal investigation.
Police officials also said Plush's classmate was the one who informed his parents late Tuesday saying he did not show up for a scheduled tennis match after which they used an app to track his cellphone and called the police reporting their son had gone missing.
The investigation in the case is currently ongoing and Cincinnati police and the Hamilton County Sheriff's Office are both working together to explore the circumstances around the incident.
Reports stated back in November 2017, second-row seats in certain Honda Odyssey minivans were recalled by the company as they were not locking in place.
© Copyright IBTimes 2023. All rights reserved.