16-Year-Old Student Shot To Death In Texas High School, Suspect Arrested
A 16-year-old student was fatally shot Tuesday at Bellaire High School in Houston Independent School District, Texas. The suspect and another person were arrested in connection with the murder nearly four hours later, Bellaire police said.
The school district had earlier posted an online appeal for students to avoid the area and remain in their homes because the suspect was still at large.
Emergency crews performed CPR while carrying the student on a stretcher to an ambulance outside the school after the shooting, according to KPRC-TV. It was not immediately clear whether the shooting happened inside or outside the school.
The unidentified victim's death was primarily confirmed by Grenita Lathan, interim superintendent of the said school district. She didn't disclose further details when approached by ABC News.
Bellaire police also refrained from giving any details about those arrested, except where in the school campus the shooting took place and whether the suspect was also a student or what led to the arrest.
Classes had been canceled Wednesday, per the school district. Lathan then said they are going on as scheduled.
Television footage from the school showed students swarmed outside the compound amid a few police cars and an ambulance with their lights blazing.
Earlier this month, Houston's Klein Forest High School witnessed a mass evacuation following an explosion in the school's cafeteria during lunch hours. One unidentified student was expelled on the grounds of bringing firework in a container in his backpack and igniting it afterward. Thankfully, nobody sustained serious injuries from the blast. The school was called off for the day and bomb detection dogs monitored the campus for the next few days.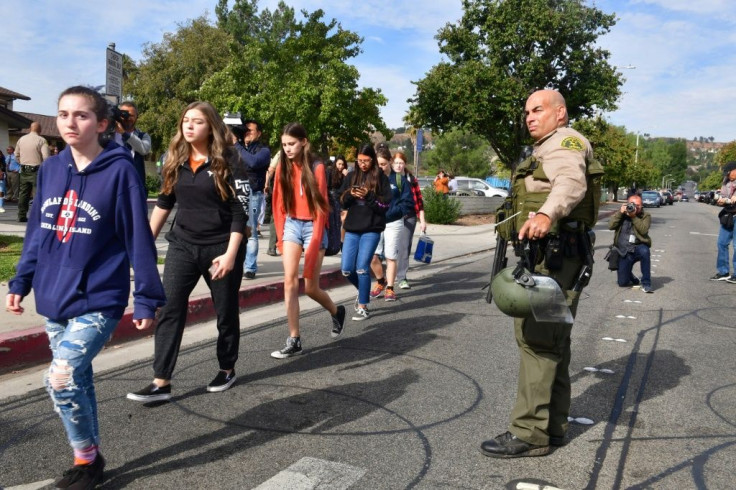 © Copyright IBTimes 2023. All rights reserved.