17-Foot Great White Shark Attacks Diver, Rescued By Coast Guard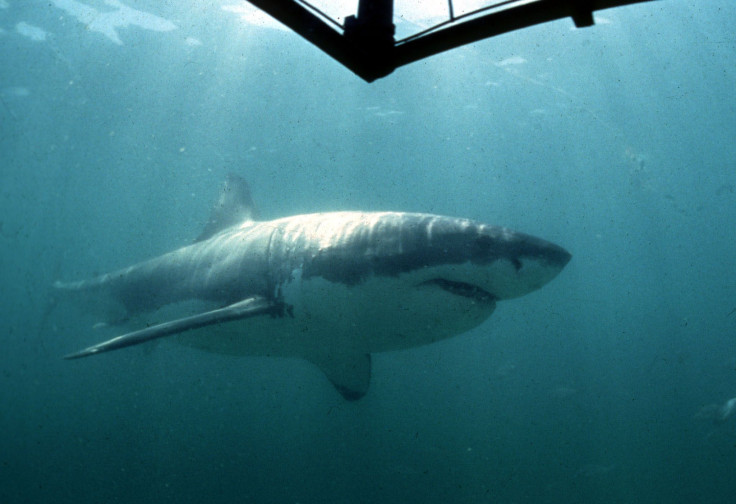 A 17-foot-long great white shark attacked a diver near the Farallon Islands in San Francisco, California, Tuesday morning, authorities said. According to the U.S. Coast Guard, the man was bitten on his right wrist and arm by the predator.
Identified as Ron Elliott, the underwater cinematographer and filmmaker from Marin County, was transported to Stanford Hospital and his condition was stable, Coast Guard officials said. Police told local media Wednesday that paramedics were able to stop the bleeding before Elliott was placed on the transport helicopter.
Crews on the research vessel NorCal 1 notified the Coast Guard early Tuesday that one of its divers had been bitten by a shark and needed medical attention.
Over a 15-year span, Elliott has had more than 400 encounters with sharks at the Farallon Islands without the protection of a cage, according to Diving Almanac.
In his recent film "Near Miss" he talked about the time he was almost attacked by a shark. In a previous film that he was featured in, "Devil's Teeth," Elliot said, "I've been making my living diving for sea urchins since 1978. I know my wife when I first started diving out there, I knew she was wondering what would happen if something did happen to me and nobody else was on the boat. If I did get bit, the odds of somebody being there to help me are next to nil, but that doesn't stop me from doing what I'm doing."
Below are some tips on how to avoid and survive a shark attack, courtesy Florida Museum of Natural History website.
1. Sharks mostly attack lone individuals, it is advisable to not go in the waters alone.
2. Don't wander too far from the shore as it may be difficult to return fast for help in case a shark is spotted.
3. Avoid the water at night, dawn, or dusk as sharks are most active at these times.
4. In case of a cut, do not enter the water as blood attracts sharks.
5. Leave the water immediately if a shark is spotted.
6. Avoid going into waters containing sewage as it attracts bait fishes, which in turn attract sharks.
7. Avoid swimming toward a shark if it's seen in the water.
8. Do whatever it takes to get away after a shark attack.
© Copyright IBTimes 2023. All rights reserved.