'19 Kids And Counting' Family Members Reportedly Visited Josh Duggar In Rehab For Christmas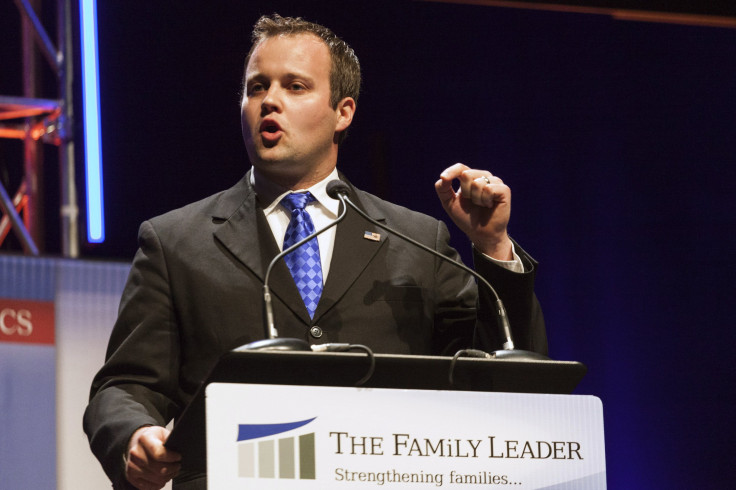 Josh Duggar didn't leave his rehab center for the holidays, but that doesn't mean he didn't see his family. A new report indicated the former "19 Kids and Counting" star was visited by some of his relatives the day before Christmas.
Josh, 27, has been seeking treatment at the Reformers Unanimous recovery center in Rockford, Illinois, since late summer, after the news broke that he was addicted to porn and had an account with the Ashley Madison online-dating site marketed to people in committed relationships. A source confirmed last week he wouldn't be returning to his family's home in Arkansas for the holidays.
"I don't think he's going to be back for Christmas," an insider told People magazine. "I would be surprised. There would be a huge elephant in the room."
However, the Rockford Scanner, an Illinois news site, reported the Duggar family filed a flight plan from Springdale, Arkansas, to Rockford, Illinois, Dec. 24. The reporter was unable to capture any photographs, but the site states that John David Duggar was spotted with a woman with "wavy" hair. The Duggar family did not comment on whether any of its members were in the Rockford area to visit Josh for the holidays.
Although it's unconfirmed how the entire family spent the holidays, some members did give fans updates. Jessa and Ben Seewald shared photos of their son Spurgeon's first Christmas, and Jill and Derick Dillard wrote a blog post while on their mission trip in Guatemala.
As for Josh's wife, Anna Duggar? The mother of four apparently planned a big Christmas and is ready to mend her relationship with her husband. A clip of the final installment of the TLC special "Jill & Jess: Counting On" reveals Anna is turning to her faith instead of divorcing Josh over his betrayal and unfaithfulness.
The final part of "Jill & Jessa: Counting On" will air on TLC Sunday, Dec. 27 at 9 p.m. EST.
© Copyright IBTimes 2023. All rights reserved.