'Jill And Jessa: Counting On' Finale Sneak Peek Shows Jessa Seewald In 'Painful' Labor For 48 Hours [VIDEO]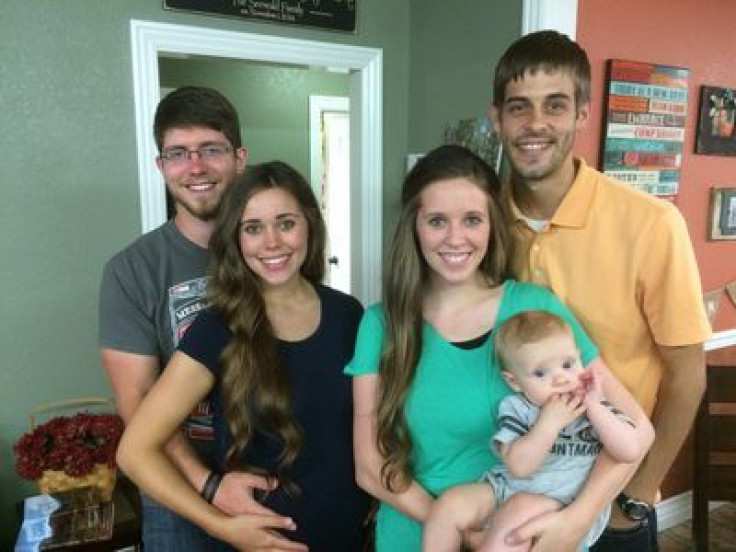 Jill and Jessa are counting alright … counting down the hours until Jessa's extensive labor is over. During the finale of TLC's three-part special "Jill and Jessa: Counting On," fans will watch as Jim Bob and Michelle Duggar's fifth child prepares to give birth to her very first baby.
And according to the intense groans coming from Ben Seewald's wife in a sneak-peek video from the upcoming installment, it's safe to say that Jessa's labor pains are, well … pretty painful.
"She's been quite the trouper," Jana Duggar says of how her little sister is handling the dramatic labor in the clip. But according to Jana, Jessa isn't the only one taking on childbirth full force. Ben also steps up to the plate, "cheering [Jessa] on" throughout the process.
"Ben was just solid," the Duggar matriarch, who captured footage of her daughter during her 48-hour childbirth, said. "He was there and he stuck by her side. It was just really sweet."
But, according to Ben, helping the expectant mom through her very first labor was anything but sweet. In fact, it was quite painful.
"As labor was ramping up she was in pain. So, I was feeling the pain too," he says. "It was pretty difficult. I was thinking to myself hopefully the baby will come soon so this can be over. But [labor] kept dragging on, and dragging on."
According to the synopsis for "Jill and Jessa: Counting On" episode 3, Jessa will give birth to her baby boy in the finale, who was born Nov. 5, giving viewers a chance to see Spurgeon's first few days at home with his mom and dad.
Meanwhile, Jill and Derick Dillard will take viewers on "their journey south of the border to walk in their shoes as they get set up in their new home."
The "Jill and Jessa: Counting On" finale special premieres Sunday, Dec. 27, at 9 p.m. EST on TLC.
© Copyright IBTimes 2023. All rights reserved.