'19 Kids And Counting' Removed From Hulu; Will TLC Cancel The Show After Josh Duggar's Scandal?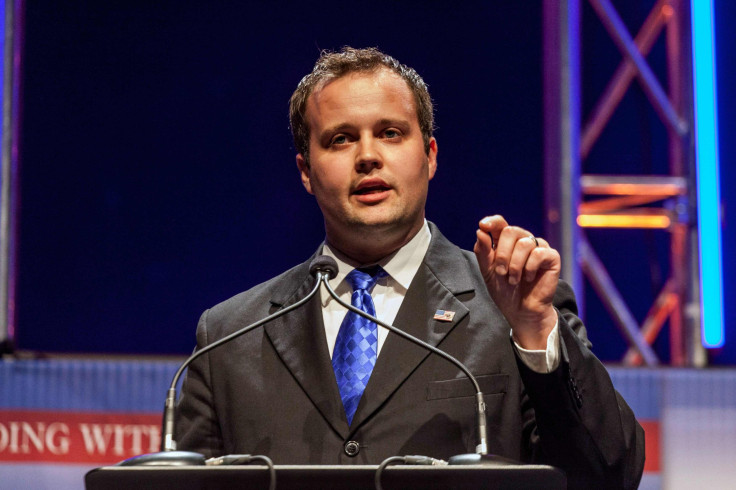 Fans of "19 Kids and Counting" who are sticking by the show won't be able to watch previous episodes too easily. The reality program was pulled from TLC last week, and now Hulu has dropped it as well.
Hulu, a highly popular streaming website, previously hosted the Duggar family's show but recently removed any trace of it from its website. The only existing search results Hulu shows for "19 Kids and Counting" are external links to TLC's website.
The oldest sibling of the family, Josh Duggar, 27, was recently accused of molesting several underage girls as a teenager. Josh released a statement in which he said he "acted inexcusably" and apologized for his actions, but it seems that an apology is not enough to fix this controversy. Many viewers want to see the show removed from every possible viewing platform. According to TMZ, Hulu removed the show from their site after being "bombarded with messages" from angry viewers. Hulu did not choose to directly address the molestation accusations.
"The show page has already been removed, and is no longer hosted on Hulu," the website said. The show was removed either late Wednesday or early Thursday, according to Us Weekly.
TLC has also removed promotional materials for the show from their press website. This doesn't bode well for the future of "19 Kids and Counting." Many viewers have petitioned TLC to cancel the show entirely, and advertisers are leaving as well. Because the program was extremely successful before Josh's scandal, TLC is likely looking for ways to keep the it alive. There have been reports that Josh's sisters, Jill (Duggar) Dillard and Jessa (Duggar) Seewald, will have their own spin-off, which will focus on them as they build their families.
"The show had begun to focus more and more on the next generation of Duggars, anyway -- mainly Jill and Jessa and their marriages and babies," a source revealed to People. "That's when the show got its highest ratings."
TLC has yet to make any official announcements regarding the cancellation or continuation of "19 Kids and Counting."
Do you think "19 Kids and Counting" should be canceled? Sound off in the comments section below!
© Copyright IBTimes 2023. All rights reserved.
FOLLOW MORE IBT NEWS ON THE BELOW CHANNELS