'19 Kids And Counting' Star Jessa Seewald's Father-In-Law Posts Message About Josh Duggar Molestation Scandal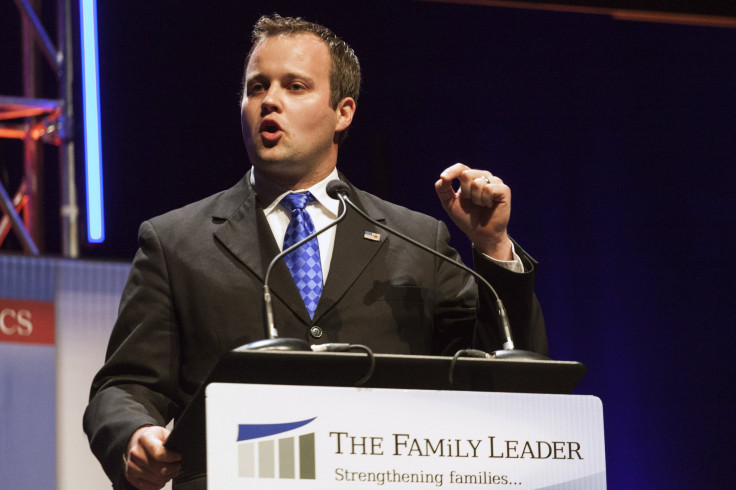 Michael Seewald, father-in-law of "19 Kids and Counting" star Jessa Duggar, has broken his silence regarding the molestation accusations surrounding eldest Duggar child, Josh. While the TLC reality show family has kept quiet since releasing a statement about the scandal on May 21, Seewald took to his family's blog on Sunday to share his opinion on the charges.
"There is blood in the water and the sharks are in a feeding frenzy," the Seewald patriarch posted. "Finally the Duggar family's opponents have found what they have been eagerly waiting for: shocking revelations of scandal by Jim Bob and Michelle's firstborn son, Josh."
Seewald wrote that he'd "rather not" discuss the scandal at hand. However, he said that he felt "compelled to bring some context and reason to the bloodletting."
The father of Ben Seewald questioned whether those criticizing the Duggar family would air out their own children's sins to the world. And while he explained that Josh sought forgiveness with the help of his parents, he also acknowledged that the "victims of Josh's actions should not be lost in all of this."
"We should not downplay the seriousness of these offenses particularly, not gloss over the pain and confusion they often bring, sometimes for a lifetime," he wrote.
Seewald continued that his family "stands with the Duggar family in solidarity," and that their thoughts and prayers are with the victims. He also wrote that he's "rooting" for Josh and encouraged the 27-year-old to "hang in there."
You can read his full post, titled "Grace Greater Than Our Sin," HERE.
InTouch broke the news late last week that Josh allegedly molested five underage girls between 2002 and 2003. Authorities were not alerted at the time. Parents Jim Bob and Michelle reportedly met with their church elders and sent their son to a program that featured counseling and "physical hard work." A felony investigation and police report was filed in 2006, however no charges were filed.
Josh has since issued a statement and apology, as well as resigned from his position at the Family Research Council. Josh's wife, Anna, and parents also released statements regarding the incident.
TLC has pulled "19 Kids and Counting" from the schedule. The network is rumored to be considering keeping the show on the air, but cutting Josh from the cast.
© Copyright IBTimes 2023. All rights reserved.