19-Year-Old Mother Slashes Throat Of Newborn Baby, Dumps Body In Bush
KEY POINTS
Patience Tetteh is a single mother to a 5-year-old child
She hid her second pregnancy and delivered the baby alone in her room
The teenager reportedly took the baby to a nearby cocoa farm and committed the crime
The crime came to light after her uncle confronted her about the incident
A 19-year-old Ghana mother has been arrested for allegedly slitting the throat of her day-old baby and dumping the infant's body in the bush.
The teenage single mother, identified as Patience Tetteh of Akyemansa District in the Eastern Region of Ghana, was arrested after the leaders in her community reported the incident to the authorities. The police retrieved the body of the baby, who had been wrapped in a sack, from a cocoa farm near the village, reported local news outlet Graphic Online.
Tetteh is a single mother to a 5-year-old child and is believed to be suffering from depression. A source told the outlet that Tetteh had been frustrated about already having a child and the fact that no man wanted to take responsibility for the kid.
On Friday morning, Tetteh delivered the baby alone in her room. She reportedly took the baby to the cocoa farm, slit the infant's throat with a kitchen knife and buried the body in the bush.
The teenage mother was staying with her uncle who grew suspicious and confronted her about the incident. She took him to the bush near the house and showed him where the body had been buried. Tetteh then told her uncle that the child was deformed and that part of the baby's body resembled an animal, said a report from local news outlet Modern Ghana.
The body of the newborn is kept at the hospital morgue while Akyem District Police's investigation is ongoing.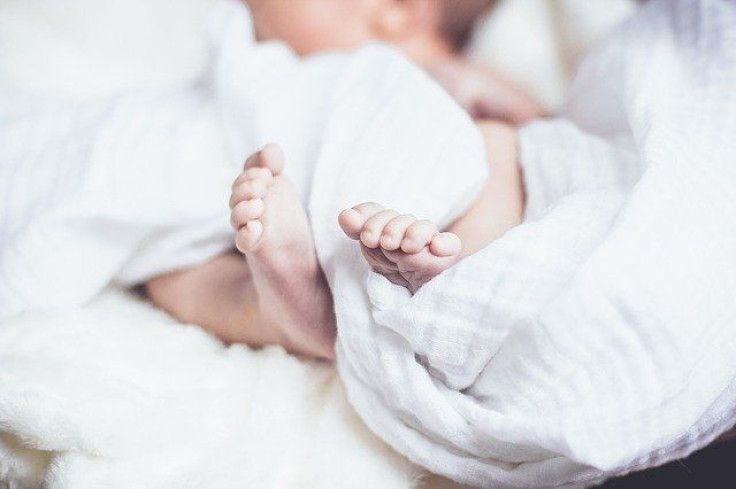 The prevalence of adolescent pregnancies remains a major problem in Ghana. Of all births registered in the country in 2014, 30 percent were by adolescents. It was also found that 14 percent of adolescents between the ages of 15 and 19 had already begun bearing children, with 75,000 teenagers within the same age range getting pregnant in the same year.
Poverty is said to be among the major causes of the high teenage pregnancy rate in the country. A 2017 report from Earth Journalism Network indicated that some teenagers in the Central Region of Ghana resorted to bartering sex for fish in an attempt to make a living in some fishing communities in the region.