19-Year-Old Teenager Drags Woman Into Bushes In Oregon, Attempts To Sexually Assault Her
A teenager was arrested for sexually assaulting a woman at Mount Tabor Park, located in Southeast Portland, Oregon, on Sunday (May 3).
The accused, identified as 19-year-old Malik Jabarr Hughes, attacked the woman while she was walking on the southeast side of the park on Sunday evening. He had pulled her off the road and into the bushes and attempted to sexually assault her.
The victim screamed for help, after which, people in the area intervened and rescued the woman. They also ensured that the suspect did not escape before the police arrived.
According to the Portland Police Department, officers responded to a report of sexual assault at Mount Tabor Park and were able to arrest the suspect.
"The selfless actions of these individuals to respond immediately to help a person in need is commendable. I extend my sincere gratitude to those who assisted in the intervention and capture of this violent suspect," said Portland Police Chief Jami Resch in a statement.
He also mentioned that "stranger-on-stranger" sexual assault cases were not common in Portland.
Hughes was being held at the Multnomah County Detention Center and was charged with attempted rape, kidnapping, and two counts of sexual abuse. His bail was set at $750,000.
According to court documents, the accused had no prior criminal record as an adult. His next court appearance was scheduled for May 12.
The case was still under investigation. Anyone with information on the case was asked to contact Detective Nathan Wollstein at (503) 545-3482.
In a similar incident that occurred earlier this year, an 18-year-old high school student, identified as Brandon Tyler Lane, physically assaulted and attempted to rape an 8-year-old schoolgirl inside a bus in North Carolina. The incident was captured on surveillance camera following which, the teenager was arrested and charged with four counts of misdemeanor assault, attempted second-degree forcible sex offense, and one count of misdemeanor sexual battery. The bus driver, who worked as a teacher at the school, was also arrested and charged for failing to take action against the teenager despite having been present at the scene.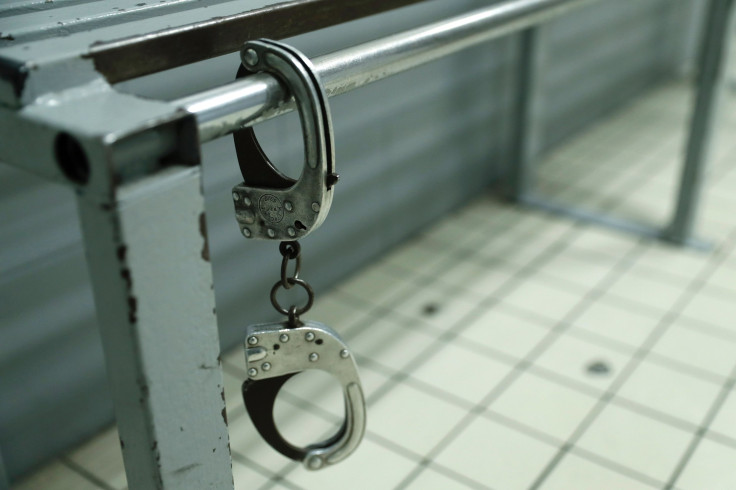 © Copyright IBTimes 2023. All rights reserved.