1MORE ANC Pro Headphone (Hands-on) Review: Most Powerful Noise Cancelling Headphone for Less than $150?
This article uses affiliate links, which means if you purchase products through these links, we may earn a commission. Click here to see our
T&C
. For licensing please click
here
.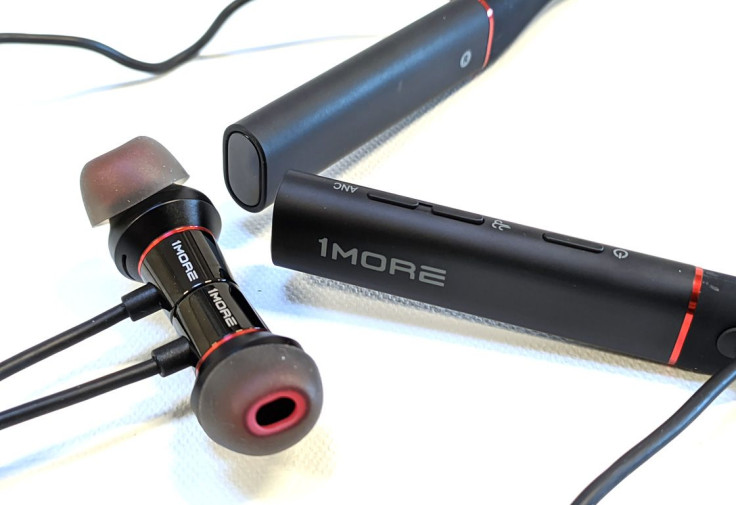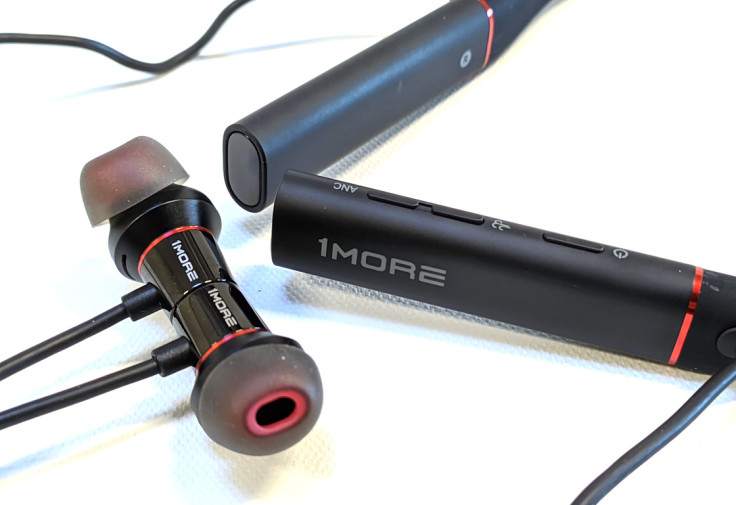 Who is the 1MORE ANC Pro for?
For those who considers active noise cancelling the most important function, the 1MORE ANC Pro has the hands-down most powerful ANC system that I have used, effectively eliminating a majority of environment sounds
Anyone who doesn't mind the neckband form factor will be able to enjoy all the perks that it offers, from superior Bluetooth connections to larger batteries that charges faster, and more
People who are after sharp treble and a deep bass sound won't be disappointed with the hybrid dual driver set up of Balanced Armatures and Dynamic Drivers that would playback popular music with a crowd favorite sound signature

A quick browse through catalogs of headphones these days, it's obvious that the trend is set on going towards total wireless stereo (TWS) earbuds and wireless noise-cancelling closed-back headphones. Just when I thought both consumers and headphone makers won't be looking back, the 1MORE Dual Driver ANC Pro landed on my desk.

Initially, to be honest I didn't expect much. Even though I had a great experience with the Jabra Elite 65e, neckband style headphones have passed their heydays, and seems to be a step against headphone trends. But the more I use the 1MORE ANC Pro, the more I was forced to rethink the best direction headphones should be taking in the future, that perhaps neckband headphones should make a comeback. Allow me to explain why.

Problems that plague the TWS and noise-cancelling headphones

TWS earbuds and noise-cancelling headphones are popular for good reasons.

TWS earbuds' greatest feature is that it is tiny, like wearing a Secret Service earpiece without even the small coil of wiring, which means it provides the greatest freedom of movement - and is loved by many runners and other athletes.

Noise-cancelling headphones on the other hand provides long battery life, superior Active Noise-cancelling (ANC) and can produce a bigger sound due to its large drivers - all of this leading them to be the headphone of choice for travelling, especially on long-haul flights.

But these two types of headphones are not without their shortcomings. TWS buds being so small are typically only able to do 8 hours of playback at best before needing to get their 'beauty sleep' in charging cases. Furthermore, given their tiny package, they are not the best in terms of connectivity, and hardly any achieve the '30 feet' wireless connection that are stated on every Bluetooth device's specification page that I've seen.

The Noise-cancelling headphones on the other hand overcomes the battery life and connectivity shortcomings of the TWS buds, plus they can provide the one-two punch of passive and active noise isolation. But, their bulk is the price to pay, taking up precious luggage space and when hanging off of heads, not to mention overheating the ears on hot days.

The best way is...backward?

The 1MORE ANC Pro headphone - though being in an 'older' neckband form factor, strangely resolves all the shortcomings that I've just mentioned, while keeping most of the strengths. If you're able to overcome the notion that neckbands is a 'backward' trend, the benefit that it provides compared with TWS buds and noise-canceling headphones is simply astounding.

Hands down BEST Active Noise Cancelling System

As mentioned before, I didn't have huge expectations for the 1MORE ANC Pro. So imagine the shock I got when I turned on the ANC circuit and was literally knocked back because of how quiet everything suddenly became. I'm talking about dizziness inducing silence that suddenly rushed in and literally made me sit back down on my chair.

The ANC is so good on these headphones that I have never spent this much time wearing headphones without playing any music through them. Literally for hours and hours, I worked and commuted just enjoying the glorious silence that these little headphones produced.

Ordinary ANC circuits drown out a good amount of repeating, 'droning' noises like air conditioning, refrigerator hums or the engine sound of a commercial flight. The 1MORE ANC Pro reduces even other noises significantly, making them sound like they have gone through a 'high-pass filter' where all the bass and most of the mid frequencies have disappeared altogether.

What's more staggering is that the superior noise cancelling is done without needing giant closed back earcups, but with very ordinary looking earbuds. Even without an aggressive silicon earpiece like the triple-flanged ones used on Etymotic earphones, the ANC circuit alone does an amazing job at making the surroundings extremely silent. This ultimately translates to long-term comfort - another reason why I find myself wanting to wear them all day long.

Very strong Bluetooth connection

I will just explain the 1MORE ANC Pro's connectivity with an anecdote: While listening to music on these earphones, I went downstairs from my office on the fourth floor to run some errands, only discovering some crackling noise in the music when I reached the first floor. Only then did I realize that my phone - which was streaming the music to the headphones - was doing it three storeys above me. The headphone was happily picking up music through three levels of concrete, metal staircase and dry walls.

It was a jaw-dropping moment, and I later found that the 1MORE ANC Pro can consistently uphold strong Bluetooth connectivity like this. Even the best noise-cancelling headphones that I've tested pale in comparison with this kind of connectivity. This allowed me to freely move about in the office or throughout the house while the phone charges, while the earphones reliably connect to the music playbacks and phone calls.

Hybrid Drivers with Hi-Resolution Connectivity

1MORE ANC Pro is equipped with a hybrid driver setup, where each earbud contains a Balanced Armature (BA) for the treble and Dynamic Driver (DD) to reproduce the bass. Just like a tweeter and a subwoofer setup, this kind of setup is simple yet effective in producing a sound that is pleasing to most, catching all the details that one looks for in their favorite music.

The sound is further improved through its LDAC high-resolution streaming technology, which was automatically enabled on the ASUS Zenfone 6 I used the earphones with. Developed by Sony, the LDAC technology provides one of the best Bluetooth connectivity and music playback for Android phones in the industry. For Apple users, the 1MORE ANC Pro also supports AAC, and have you covered.

Longer battery life than TWS earbuds + Short charge times

In terms of battery life, the 1MORE ANC Pro is right in between the heavy noise-cancelling headphones and the tiny TWS earbuds. Because of the neckband design, there is more space for a decent sized battery than trying to fit it all in the earbud.

According to my aggressive use of the earphones throughout the day with Level 1 ANC on, I get a good 11 hour battery life on average which usually covers my work day. According to 1MORE's rating, the earphone will last 20 hours if the ANC was turned off and music playback set at 50%.

What couples with this battery performance is its USB-C QuickCharge port, with the battery being only 160 mAh, in my experience, with less than 30 minutes the earphone can be fully recharged for another 8 hour run.

Two more advantages

There are even more advantages to the 1MORE ANC Pro's neckband design such as how the earbuds just hang and keep themselves in place through the magnetic attachment with one another - instead of always needing to be placed in the carrying case. This is especially useful when driving or jogging when it's bothersome to pull out the carrying case with one hand.

The extra space on the neckband also allows all the buttons to have their own place and not needing to resort to 'double-click' or even 'triple-click' maneuvers that need to be pulled on TWS earbuds.

Final Remarks

My conclusion is: just because its form factor seems to be from the last season, the 1MORE ANC Pro should be seriously considered by anyone who is looking for superior ANC and Bluetooth connectivity, especially at the given price. Being under $150, I'd say there is nothing on the market at the moment that can match the functionality and value that it provides.

Sam is a production engineer turned tech writer who specializes in seeking out gadgets that enhances productivity while still looking sharp. This is a contribution to an ongoing IBTimes review series on gadgets for Business Travelers.
© Copyright IBTimes 2023. All rights reserved.