iOS 16 Issues: Screen Flickering, Breaking Games, iMessage, Facetime Activation Bugs; Should You Update?
KEY POINTS
iPhone 14, the iPhone 14 Pro and the iPhone 14 Pro Max are now available
iPhone 14 Plus will be released on October 7
iOS 16 was rolled out on Monday, September 12
The latest upgrade for Apple devices like iPhones and iPads are now out worldwide via the iOS 16 and iPadOS16 updates. But while the updates introduce a plethora of new and exciting features and functionalities, they also carry with them bugs that could put your devices at risk.
Along with the redesigned lock screen, and changes in messages, mail, safari and passkeys, the newly rolled out iOS 16 also comes with several bugs and issues. This includes activation issues in FaceTime and iMessage, which could lead the apps to not work properly on the newly launched iPhone 14.
It includes green bubbles in iMessage instead of blue bubbles when contacting another iMessage user. In an Apple memo, the company also mentioned "a known issue for iOS 16 that may impact device activations on open Wi-Fi networks."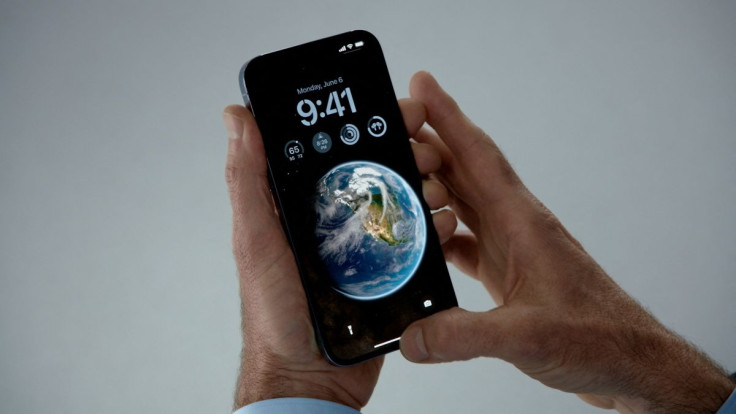 Aside from those, several users also reported about a whole bunch of rhythm games. Some Twitter users claimed that in games like Arcaea, they were unable to use three fingers at once. Doing so apparently triggers different system functions and interrupts their gameplay.
In other forums and platforms, some users who have updated their iPhones to iOS 16 also raised several issues. These include touch response delays, crashes, interface glitches, sync issues, a blank screen screenshot bug, brightness and volume levels suddenly rising and AirPlay issues among others.
Other iOS 16 issues raised by users include the update itself taking a lot of time, fast battery drainage and Bluetooth connectivity issues. There are also display-related issues, which include flickering, black and white screen, display granting issues, display not responding, green lines appearing and screen flickering.
With the plethora of bugs and issues plaguing iOS 16 right now, it is wise that users, for now, should avoid downloading it. While the security updates are crucial, they can be updated using iOS 15.7, which seems a lot more stable.
Apple usually rolls out several bug fixes and updates after every new iOS update. With these issues, it looks like it won't be long before the company releases supporting generation updates.
The new iPhone 14 series, including the iPhone 14, the iPhone 14 Pro and the iPhone 14 Pro Max are now available while the iPhone 14 Plus will be released on October 7.
© Copyright IBTimes 2023. All rights reserved.