Samsung Reportedly Predicts Apple Would Introduce Game-Changing Tablet By 2024
KEY POINTS
Apple has long been rumored to be working on a foldable iPhone
The company is anticipated to launch a foldable device in two years' time
Apple has not said anything about this rumor
One of the highly anticipated Apple products is the iPhone fold but the Cupertino-based tech giant has not yet said anything related to it. Interestingly, a new report claimed that its arch-rival Samsung predicts that Apple would launch a foldable iPad or MacBook sometime in 2024.
The latest information about Samsung and Apple came from The Elec, which claimed to have reportedly heard from sources that the South Korean tech giant had a meeting with suppliers in October. During the meeting, they reportedly talked about the smartphone market and in one of the discussions, Samsung representatives mentioned Apple jumping into the foldable device bandwagon.
The report further claimed that Samsung predicted that Apple would join the fray sometime in 2024. Moreover, while these representatives believe the Cupertino-based tech giant would launch its foldable device, they believe it won't be a foldable iPhone but a foldable tablet or laptop, or in Apple's case a foldable iPad or MacBook.
Samsung's prediction about Apple aligns with the forecast of CSS Insight, a global authority in technology, which said that the tech juggernaut would start experimenting with foldable devices in 2024. In its latest report which surfaced last month, CCS predicted that Apple would launch a foldable iPad in two years' time instead of the highly anticipated foldable iPhone.
"Right now it doesn't make sense for Apple to make a foldable iPhone. We think they will shun that trend and probably dip a toe in the water with a foldable iPad," CCS Insight chief of research Ben Wood said. "A folding iPhone will be super high risk for Apple. Firstly, it would have to be incredibly expensive in order to not cannibalize the existing iPhones," he added.
The executive also mentioned that Apple has "no option but to react because the trend toward foldable is gathering momentum, thus the reason for launching a foldable iPad. The new product, he said, would provide the Cupertino-based tech giant the opportunity to learn how to scale and use foldable screen technology and give fresh air to its range of iPad.
Apple has not yet commented on this forecast. It is worth noting that while the CCS and Samsung's prediction about Apple is the same, this information is merely a forecast and not official information from Apple. Consumers should temper their expectations and take this latest information about Apple as highly speculative at this stage.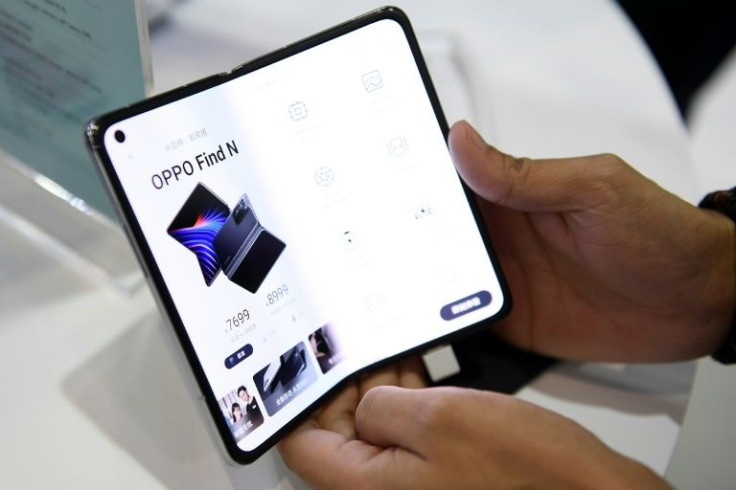 © Copyright IBTimes 2023. All rights reserved.
FOLLOW MORE IBT NEWS ON THE BELOW CHANNELS