Apple Confirms Bad News About Watch Series 8, Watch Ultra In Leaked Memo
A leaked memo obtained by Macrumors confirmed that Apple is aware of the issues plaguing the Apple Watch Series 8 and Apple Watch Ultra.
KEY POINTS
Apple Watch Series 8 is the new generation smart wearable from Apple
It is now available along with the Apple Watch Ultra
Apple is reportedly investigating the issues of Apple Watch Series 8 and Apple Watch Ultra
A leaked memo of the tech juggernaut Apple confirmed bad news about the recently launched Apple Watch Series 8 and Apple Watch Ultra.
A leaked memo obtained by Macrumors confirmed that Apple is aware of the issues plaguing the Apple Watch Series 8 and Apple Watch Ultra. Over the past few days, multiple users reported encountering several bugs when using the new generation Apple Watch and Watch Ultra, including issues when using the microphone, making a phone call and using Siri, among others.
In the leaked memo, Apple mentioned that customers might experience issues with Siri not being able to hear them. It also noted problems when recording voice memos and making phone calls.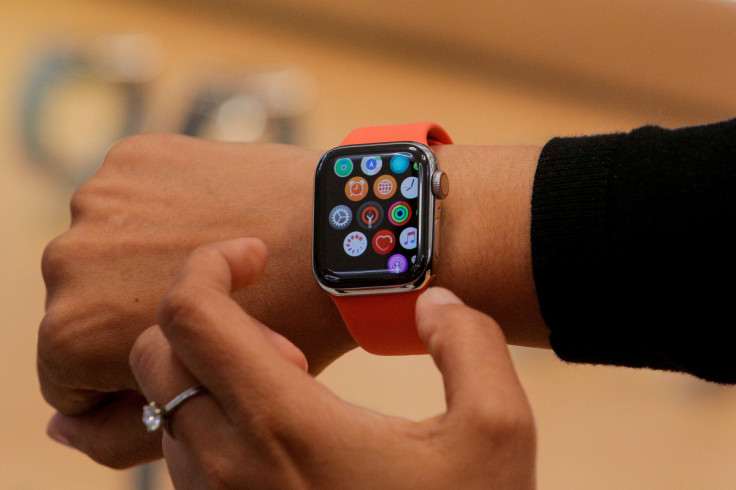 Furthermore, the tech giant mentioned that the "Measurement Suspended" prompt appears in the wearable's Noise app. The Cupertino-based tech titan also said that restarting the Apple Watch Series 8 might fix the problem temporarily since the issue might not be hardware-related.
Apparently, the issues may have something to do with the software, suggesting that a new update could resolve them.
Several Apple Watch Series 8 users shared the issues on Twitter. "My Apple Watch series 8 spazzed out like crazy the other day. The screen was bright green, then started going in and out with my regular watch face and widgets. Putting my hand over it to go into AOD fixed it. Super odd. Never had the issue with my series 6," a user who goes by @VineyT said.
Another user with the Twitter handle @oOmka said, "It seems that AppleWatch 8 has a popular issue with mic. After restarting Watch mic and all related to it functions stop working. (Siri, calls, etc.)." meanwhile, on Macrumors Forum, a member with the username 2259 shared their experience with the new Apple wearable.
"My partner and I have received, and setup Series 8's today. However, the noise app (and also Siri & dictation) both pop up with a "Measurement Suspended" (see attached) message. It's as if the mic is being used by another app, we've closed all apps on the watches, rebooted them, updated them to the latest Watch OS (iPhone 14's also both updated to 16.0.1) but no success," the user said.
Another user who goes by the username mysticalos said, "I'm seeing another issue too. when it is working, it's measuring sound levels way too high. I've had a series 4 for years, and know [the] noise levels of my room, the Apple Watch Ultra user shared. They added, "It measures my air purifier at around 50 decibels. The Ultra measures [the] same noise at 80-92 and nagged about being over 90 4x today."
They also noted, "It's definitely not that loud. mic sensitivity seems to be too high on top of just not working half the time. When I look at raw data, it almost seems like it's double measuring. It shows 46 and 92 alternating once it's in the glitched state, and it just flags it as a 92 event. But same sound conditions after a reboot (before it's glitched) measures 46-55."
Apple is also fixing multiple issues in its latest iPhone 14 series. Apple Watch Series 8.
© Copyright IBTimes 2022. All rights reserved.
FOLLOW MORE IBT NEWS ON THE BELOW CHANNELS