Backpack Review: The Convertible NordePack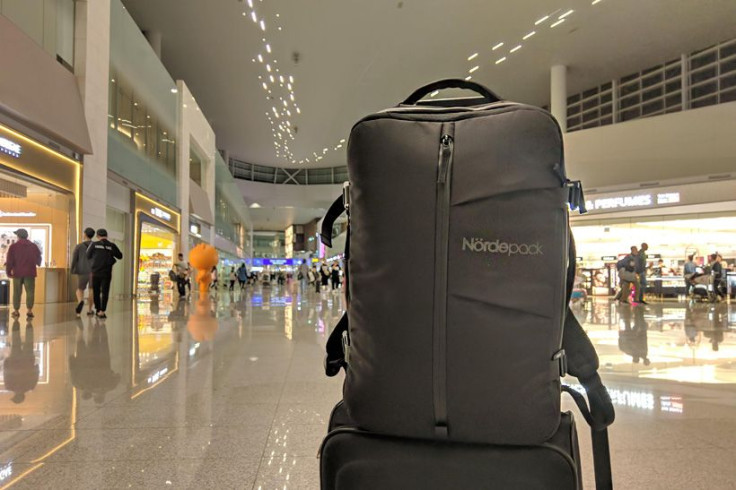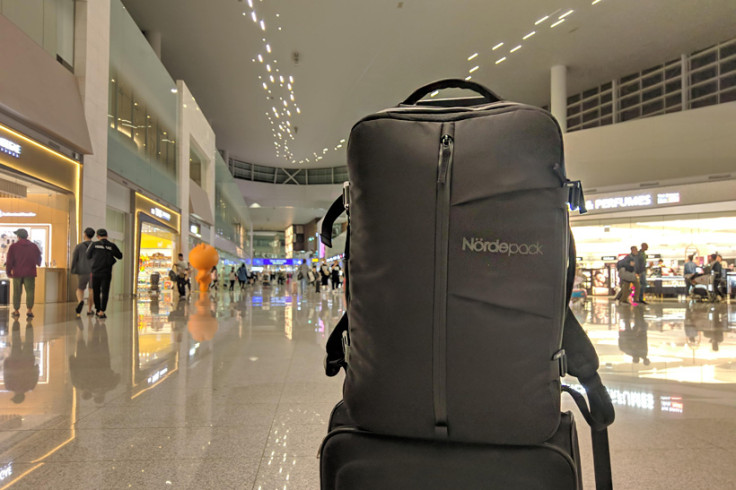 There are plenty of half-hearted attempts at making convertible backpacks that can go from backpacks to messenger bags, but NordePack is making a solid attempt with some innovative ways to change the form factor of a bag thoroughly, in addition to maximizing the amount of payload it carries.

Morphing Box
The main form factor of the NordePack is the key reason for its convincing transformations from one form factor to another. Being in a boxy rectangular cube, it looks fine every which way you carry it: on your back, sling to your side or by the handle.
The main hurdle to overcome when making a backpack that morphs into a messenger back obviously is the shoulder straps. You'd want to make straps that can be hidden, but is at the same time robust so that it remains usable as a backpack. NordePack's solution is a soft-shell back panel that the back straps can tuck into after being unbuckled at the base. There are small pouches on the bottom corners that hide the buckles as well, so that once they are tucked away, there is nothing that is left flapping around.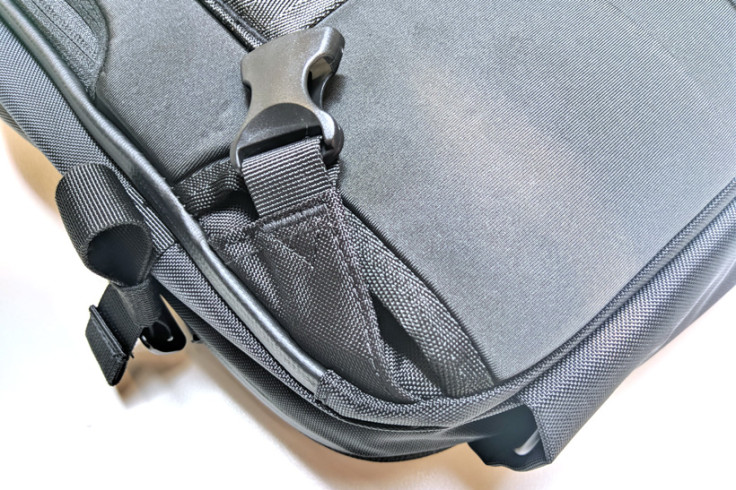 NordePack also gave thought to the messenger bag strap, hiding one of the rings for attaching the hook in an easily accessible open pouch. Again, when it's not used, its hidden from sight and retaining its clean cubic form.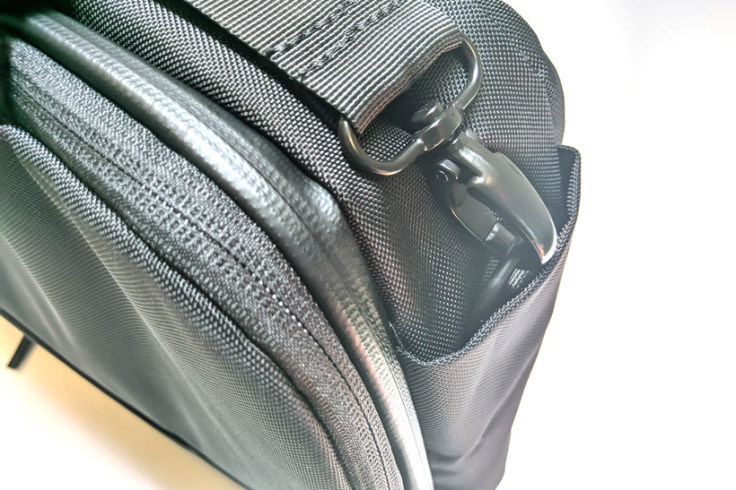 Packing Cubes Built-in
Not only is the NordePack cubic on the outside, they also made it cubic on the inside, in that they have essentially made the insides packing cubes. If you are unfamiliar with packing cubes, it is what people are using to keep their luggage tidy, by putting their payloads into individual zipped up fabric cubes. It's a good way to pack more things in, as some pressure can be applied to each of the cube and you can shove a little more things in than you can with a large open cavity.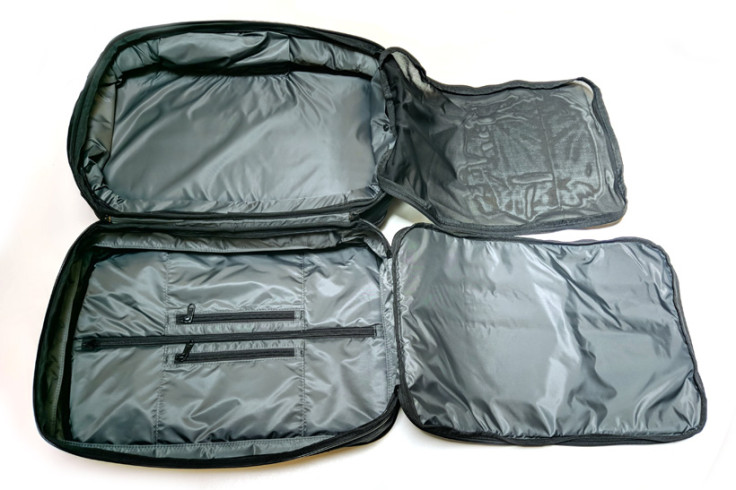 NordePack essentially builds packing cubes in by separating layers with zipped up membranes, so you can stuff each compartment with your belongings while keeping the boxy shape, as well as being able to access each compartment due to its clamshell design.
Hottest Pocket: Cushioned Front
It's normal for backpacks to have multiple compartments, but some compartments are used more often than others. Most backpacks keep small pockets in easily reachable positions for small objects that the user might need to reach like wallets, cards or gadgets. The designers at NordePack has a fresh approach: if the front pocket is what we access the most, why not make it big, easy to access, plus make it cushioned so that you can even put medium sized gadgets in and it'll be protected? The result is one of my most frequently used, versatile pocket on any backpack that I've used.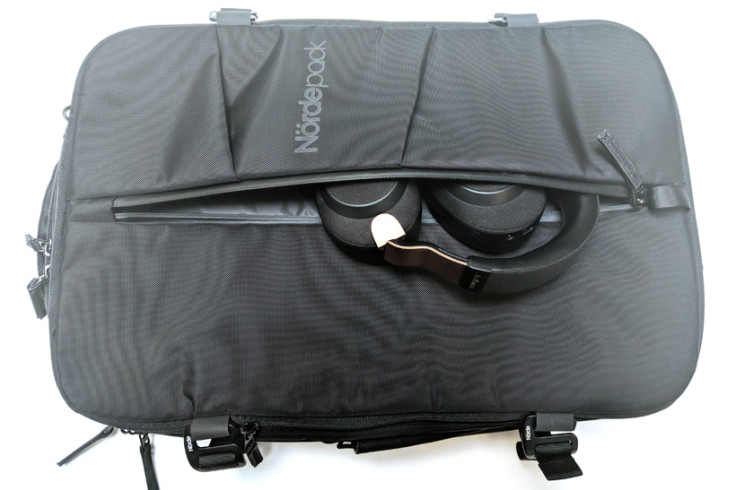 The front pocket is visually the center of the NordePack, with its water resistant zip almost running the full vertical of the center of the backpack. Because of the big opening, you can easily access whatever you put in there, and the cushion protects whatever you put in there. For me I used this space for my computer adaptor as it is normally wiry and bulky, but I need to grab it fast if my laptop is running out of juice, plus I've got it protected from impact as well.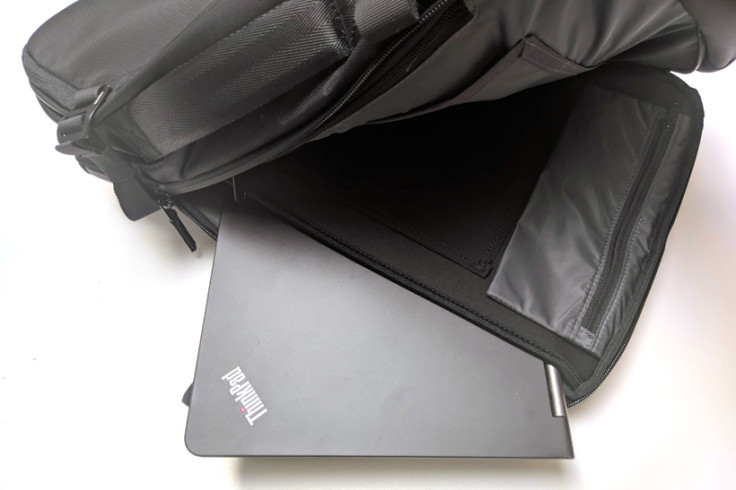 Neoprene Laptop and Tablet pocket
Included in its large array of internal pockets, the laptop pocket for the NordePack is a full-on Neoprene pocket that softly hugs your laptop and tablet in place. A Velcro strap secures the laptop in nicely so that when you open the side zip access, the laptop doesn't fall out immediately.
Who is the NordePack for?
If you are into switching between backpack and messenger bag form factor, whether it's for aesthetics or practical reasons, NordePack's design is one that can transform most thoroughly. It has well designed hidden pockets to tuck everything away, so that either form factor are well hidden from the other. It is not big enough to be used as your only luggage for a weekend away, but plenty generous for day trips, packing a spare jacket, spare set of clothes, as well as your daily gadget needs for the office.
David is a tech enthusiast/writer who is often on the move and is on a mission to explore ways to make his overhaul flights more enjoyable. This is a contribution to an ongoing IBTimes review series on gadgets for Business Travellers.
© Copyright IBTimes 2023. All rights reserved.