PS5 Slim With Detachable Disk Reportedly Releasing Next Year; PS5 Pro Could Launch 2025
KEY POINTS
Sony released the PS5 on November 12, 2020
The company has not yet said anything about PS5's successor
A new leak claimed a lighter PS5 Slim could arrive next year
Sony has sold over 21 million units of PS5 despite that it had a hard time meeting consumers' demand. But, new information recently surfaced online claiming that the Japanese gaming giant could roll out the PS5 Slim next year and the PS5 Pro sometime in 2025.
Sony's new generation gaming console is reportedly set to receive an overhaul in the middle of FY2023 with the new console, presumably the PS5 Slim scheduled to launch sometime in September of the same year, several sources familiar with the company's plan claimed. Additionally, they revealed some interesting features of Sony's upcoming gaming console, which include a new chassis, an almost identical but smaller cooler and more heat-efficient hardware.
The one major noticeable change the PS5 Slim would reportedly feature is that the disk drive would be detachable and could be connected to the USB-C port located at the back of the console. This underlines that Sony will only introduce only one model of the PS5 instead of the all-digital and disc versions that it currently offers.
Moreover, reports claimed that the stand used when the PS5 is set horizontally would be removed. The PS5 Slim would be reportedly sold as a standalone or in a bundle with the detachable disc drive.
Gamers can purchase the disk drive separately, allowing them to save more since they can just buy a new disk drive if it gets problematic, without the need to buy the entire console. With the disk drive becoming portable in the upcoming PS5 iteration, reports claimed that it would not impact the console's aesthetics and will smoothly attach to it without appearing as an external extension of the hardware.
Since the disk drive is now portable, it can be assumed that the upcoming PS5 Slim is a lot slimmer and lighter than the original console. Interestingly, Sony anticipates producing 18.5 million units of the said console and only 12 million units of the A, B and C chassis, the framework that has been in production since the PS5's launch.
Industry insider Tom Henderson also shared the information on Twitter and added the PS5 Pro could launch in 2025 or later with the recent leak detailing PS5 Slim's release window. Last month, an industry insider who goes by the Twitter handle Tez2 shared on GTA Forums that "Most AAA studios should have received the dev kits of mid-life upgrades or should receive them by the start of the new year," which aligns with Henderson's claims about the PS5 Slim.
It is worth noting that while these reports about the PS5 Slim and PS5 Pro are exciting, these are not official. In this case, consumers should temper their expectations and take these details as highly speculative at this stage.
Sony released the PS5 on November 12, 2020.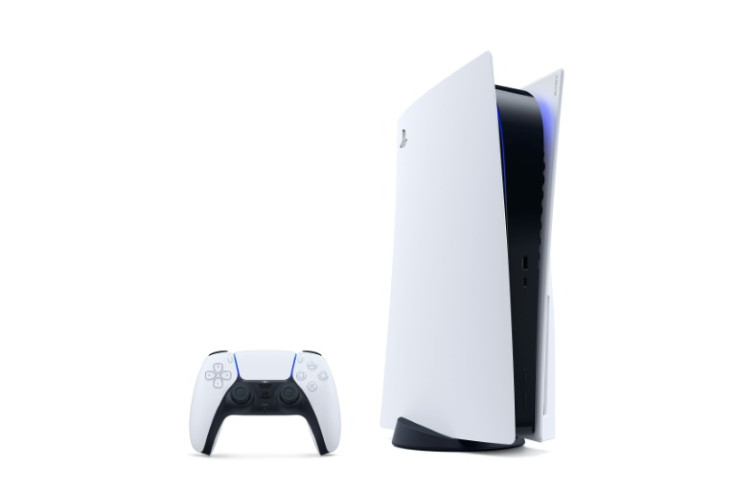 © Copyright IBTimes 2023. All rights reserved.
FOLLOW MORE IBT NEWS ON THE BELOW CHANNELS