2 Vermont Prisoners Found Smuggling Drugs Into Prison Using 9-Year-Old Girl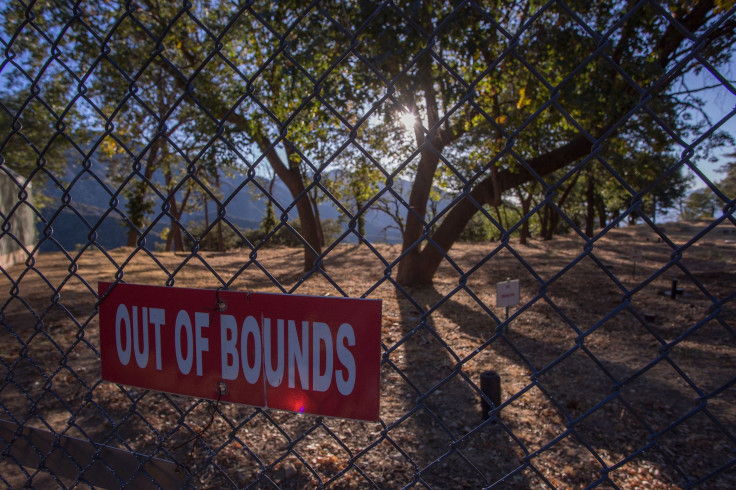 Three people were involved in using a 9-year-old girl to transport drugs into the Northern State Correctional Facility, Newport, Vermont on September, police said Nov. 18. According to the Vermont State Police, inmate Jason Watson arranged the deal with Sarah Watson through telephonic conversations. Sarah, 34, then showed the little girl how to smuggle the drugs, NY Daily News reported.
Vermont State Police Detective Sgt. Darren Annis reportedly said in an affidavit Sarah showed the minor girl how to give the drugs, which were wrapped in plastic, to inmate Chad Paquette, 38, a resident of Winooski, Vermont, according to a report by the Caledonian Record.
The incident happened when Sarah and the girl visited the prison Sep. 10.
Annis stated the minor girl took something from around her waist and she looked around to check if the corrections monitor was watching or not. She then gave something to Paquette under the table, an act that was caught by the monitor.
Annis said, according to the corrections officer, Paquette looked as if he had put something in his mouth.
"Paquette was then moved to a 'dry cell' where he had to excrete in a bucket with a bio bag," added Annis in the affidavit.
After three days, Annis reported a small cellophane bundle consisting of six strips of Buprenorphine was found from Paquette's fecal sample.
Sarah Watson pleaded guilty to contributing to the delinquency of a minor, possession of drugs and its transportation into the prison. Paquette pleaded guilty Nov. 14 under the charge of possession of drugs. Reportedly, a charge of transportation of drugs into a detention center was stopped by the state.
This is not Paquette's first encounter with the law. His previous records include heroin possession, burglary, felony gross negligent and other small crimes. He was recently convicted of escaping prison July 27.
However, 28-year-old Jason Watson pleaded not guilty on the same day to charges of conspiracy to deliver and sell a regulated drug and to contributing to the delinquency of a minor, according to court records.
Jason is still in the Vermont prison pending a trial, according to court reports. He also has a history of past convictions, which include aggravated domestic assault in the first degree for which he was already serving a prison sentence, drug possession and violating the conditions of release and probation.
According to the court records, Judge A. Gregory accepted a plea agreement and sentenced Sarah to six to 12 months, all suspended, with an additional year on probation, along with drug screenings, treatment and restrictions on meeting associates.
The Sept. 10 incident was observed by a correctional officer and was also caught on the surveillance camera of the prison.
When asked as to why he would use a minor to transport drugs, Paquette said, "It was a bad decision, I agree... I shouldn't have done it," Annis reported in the affidavit.
The minor girl told the Department of Children and Families officer Sep. 27 that Sarah "had told her how to attach the red balloon to her back which Sarah helped her with." She also reportedly told the officer Sarah made her bring the drugs into the prison when they visited Paquette, Annis added in the affidavit.
Annis added between Sep. 7 and Sep. 8, Jason and Sarah spoke numerous times and advised her to "Get it all set up" and "Do a couple practice things with her (minor girl)… making sure it's somewhere good, easy."
Annis then wrote in his report Jason confirmed the girl's "commitment" in another deal.
© Copyright IBTimes 2023. All rights reserved.