2-Year-Old Texas Boy Orders 31 McDonald's Cheeseburgers Using Mom's Phone
A 2-year-old boy from Kingsville, Texas, ordered 31 cheeseburgers from McDonald's while playing with his mother's phone Monday.
The mother, Kelsey Burkhalter Golden, told KHOU 11 that her son took her phone and placed the order via DoorDash without her knowledge. Golden said she thought her son, Barrett, was clicking photos on her phone but was not aware of what was actually happening on the device.
"My son was playing with my phone, I thought he was taking pictures but when I looked back on my thing it was ordered at the time he was playing with my phone," Golden told the outlet. Soon after, Golden said, to her surprise, she received a notification about the bulk order having been placed through her DoorDash account.
Golden said a DoorDash driver showed up at her house and handed her the order containing nearly three dozen McDonald's cheeseburgers, KRIS-TV reported. However, Golden told the outlet that her toddler managed to eat only half a burger.
Not knowing what to do with the rest of the order, Golden decided to give away the food to anyone who wants them for free. She took to her Facebook account to let people know about the order. "I have 31 free cheeseburgers from McDonald's if anyone is interested. Apparently my 2 yr old knows how to order doordash," Golden captioned the post.
Her Facebook post was met with funny comments by parents who could relate to the situation. "Oh my gosh!!!! At least it is cheeseburgers," another said. "My daughter let her baby 1-1/2 year old play with her phone. Somehow he clicked on Amazon and ordered 3 iPhones," a person wrote. "
"Girl I have had to add the double click and facial recognition to my DoorDash because of the same issue," another person comments.
Several people reached out to Golden for the burgers and the Facebook post has now gone viral. "I always wanted to go viral for a giant mom fail," Golden told Lexington Herald-Leader.
The order was worth $91.70. In addition to that, Golden was kind enough to give a $16 tip to the delivery driver, according to KRIS-TV.
The mother said she now wants to take preventive measures to ensure such situations never arise again. "I guess I need to hide the app or something because Door Dash is not protected," Golden told KHOU 11.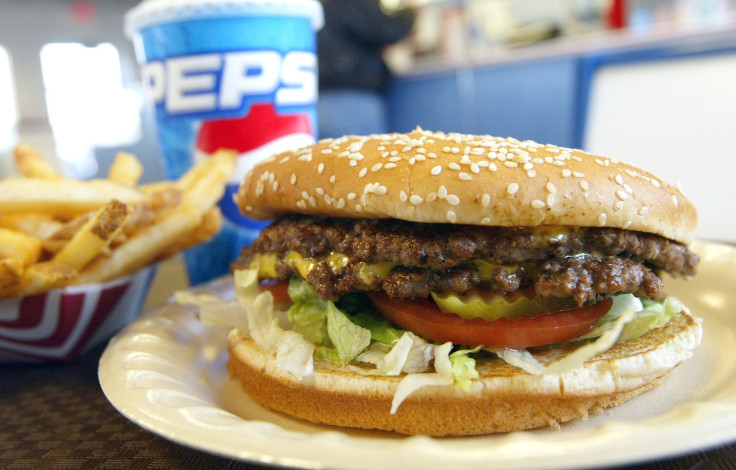 FOLLOW MORE IBT NEWS ON THE BELOW CHANNELS