'2001: A Space Odyssey' New Trailer; Watch The Update To The Classic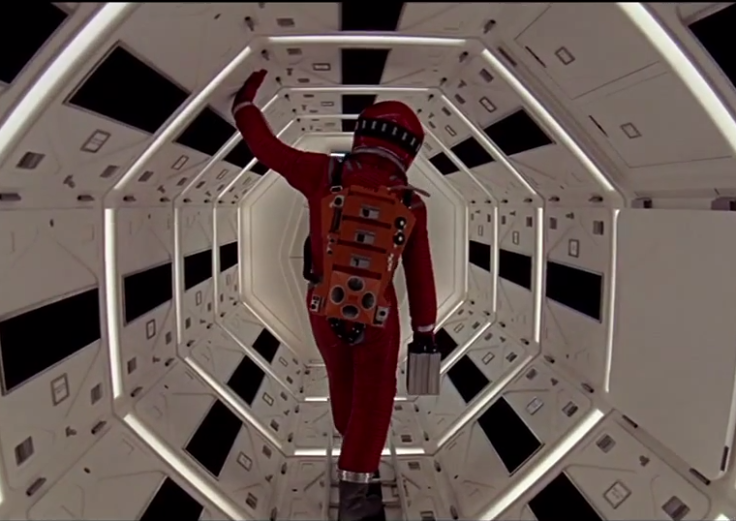 Stanley Kubrick's "2001: A Space Odyssey" just got a brand new trailer to go with a series of screenings across the United Kingdom. The new trailer focuses more heavily on the film's now-iconic scenes than the original trailers, which gave up less of the plot.
The trailer includes parts of the famous "2001" soundtrack. It opens with Gyorgy Ligeti's harrowing Requiem for Soprano, Mezzo-Soprano, 2 Mixed Choirs and Orchestra accompanying HAL's unforgettable rendition of "Daisy Bell." Then it moves to Johan Strauss II's "The Blue Danube" and finally into the beginning of Richard Strauss' "Also Sprach Zarathustra."
HAL is much more sinister this time around. Kubrick's 1968 sci-fi epic masterpiece has been digitally restored and will be screened at limited venues across the U.K. through Oct. 28, but unfortunately for Kubrick's American fans, it won't be screened stateside. The screenings are part of the British Film Institute's "Sci-Fi: Days of Fears and Wonder," project, a part of their larger science fiction-themed year.
Kier Dullea and Gary Lockwood, who played astronauts David Bowman and Dr. Frank Poole, respectively, will be part of a panel discussion at the BFI Southbank in London on the last day of the film's theatrical rerun.
Here are the new trailer, the original short trailer and the extended trailer:
Original trailer:
Original extended trailer:
© Copyright IBTimes 2023. All rights reserved.