2011 Was Ninth-Warmest Year Since 1880: NASA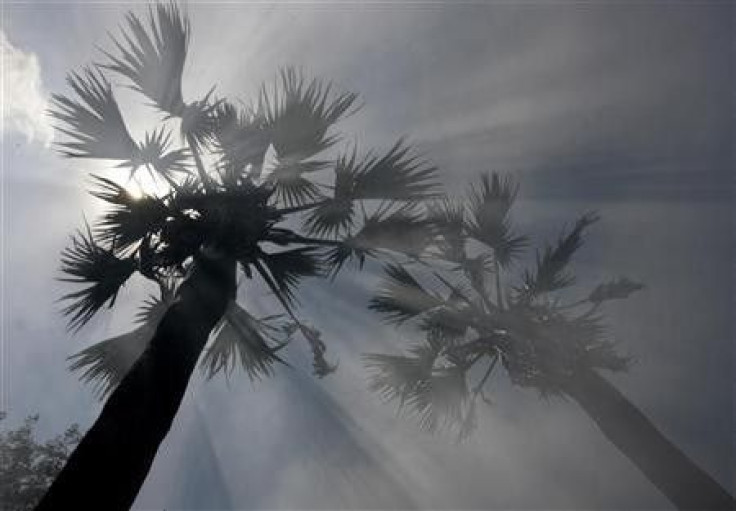 (Reuters) - The global average temperature last year was the ninth-warmest in the modern meteorological record, continuing a trend linked to greenhouse gases that saw nine of the 10 hottest years occurring since the year 2000, NASA scientists said on Thursday.
A separate report from the U.S. National Oceanic and Atmospheric Administration (NOAA) said the average temperature for the United States in 2011 as the 23rd warmest year on record.
The global average surface temperature for 2011 was 0.92 degrees F (0.51 degrees C) warmer than the mid-20th century baseline temperature, researchers at NASA's Goddard Institute for Space Studies said in a statement. The institute's temperature record began in 1880.
The first 11 years of the new century were notably hotter than the middle and late 20th century, according to institute director James Hansen. The only year from the 20th century that was among the top 10 warmest years was 1998.
These high global temperatures come even with the cooling effects of a strong La Nina ocean temperature pattern and low solar activity for the past several years, said Hansen, who has long campaigned against human-spurred climate change.
The NASA statement said the current higher temperatures are largely sustained by increased concentrations of greenhouse gases in the atmosphere, especially carbon dioxide. Carbon dioxide is emitted by various human activities, from coal-fired power plants to fossil-fueled vehicles to human breath.
Current levels of carbon dioxide in the atmosphere exceed 390 parts per million, compared with 285 ppm in 1880 and 315 by 1960, NASA said.
Last year was also a year of record-breaking climate extremes in the United States, which contributed to 14 weather and climate disasters with economic impact of $1 billion or more each, according to NOAA . This number does not count a pre-Halloween snowstorm in the Northeast, which is still being analyzed.
NOAA's National Climatic Data Center said the average 2011 temperature for 2011 for the contiguous United States was 53.8 degrees F, which is 1 degree above the 20th-century average. Average precipitation across the country was near normal, but this masks record-breaking extremes of drought and precipitation, the agency said.
© Copyright Thomson Reuters 2023. All rights reserved.