2011 World Cup Hero Abby Wambach: Photos of a Superstar
Abby Wambach, the Silver Ball and Bronze Boot winner, was a clear standout for team USA at the 2011 Women's World Cup. After their devastating loss on Sunday to Japan in overtime penalty kicks, Wambach is faced with some harsh realities.
At 31, Wambach may never again have the chance to play in a World Cup.
This has been an emotional roller coaster, Wambach said. We'll go back, play on our respective teams in our league (Women's Professional Soccer). And, the Olympics are around the corner. We'll move on.
For Japan, it´s great, said Wambach, who scored the go-ahead goal in extra time before Homare Sawa knocked in the equalizer moments later. They have surprised. We feel for them and hope it will be a good sign for their country.
For now, Wambach is looking forward to the 2012 Summer Olympics in London where the U.S. team is sure to be a favorite.
Wambach became an inspiration this year, taking the 2011 U.S. team out of the shadow of Mia Hamm and the 1999 World Cup winners.
Here's a look at the soccer star who has become a hero to girls across the nation: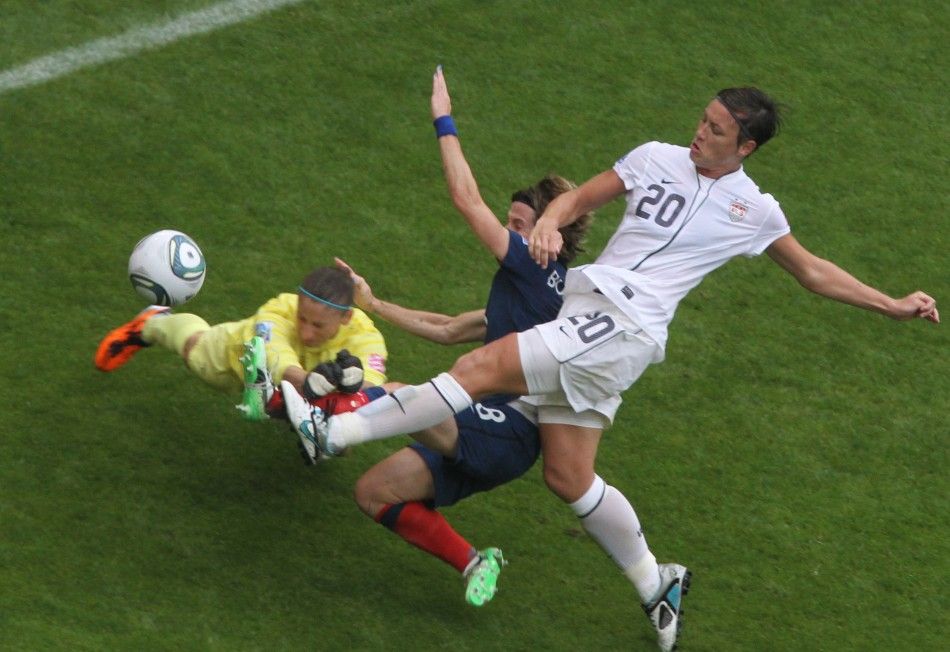 © Copyright IBTimes 2023. All rights reserved.