2012 Ford Focus Electric: How to Own it Before $5 Gas Hits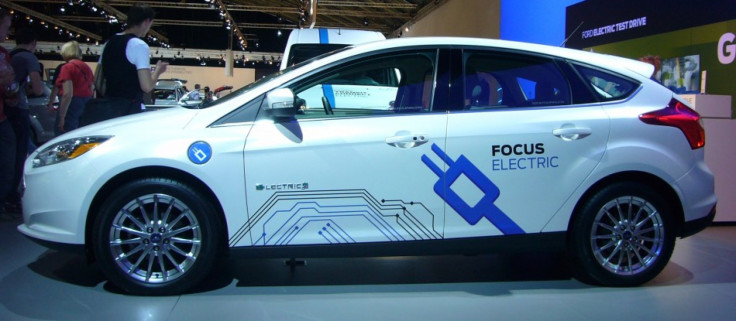 In a year when gas prices may hit $5 per gallon, the rollout of the 2012 Ford Focus Electric is highly anticipated.
While the all-electric ride is hitting limited markets, according to Ford, that doesn't have to stop you from being one of the first to get your hands on the car.
The 2012 Focus Electric, which starts at $39,200 (not including taxes, title, license and delivery fees), is being preliminarily marketed in California and the New York/New Jersey area for purchasing.
To be one of the first to own the 2012 Focus Electric, contact one of the dealers here.
If you're not in California or the New York/New Jersey area, Ford says a participating dealership in those states can assist you in becoming one of the first owners of the 2012 Focus Electric.
The car's all-electric engine means no oil changes and no painful visits to the pump at a time when $5 gas may be arriving.
That all-electric engine also differentiates the vehicle from hybrid cars that run on gas and electricity.
Ford is ramping up the 2012 Ford Focus Electric as the most fuel efficient car to hit the market.
The Focus Electric received a 105 miles per gallon equivalent rating Friday from the U.S. Environmental Protection Agency, Motor Trend reported.
You can get the most out of the 2012 Ford Focus Electric by purchasing a 240-volt home charging station manufactured by Ford and Leviton.
Ford says the charging station is not just compatible with the Focus Electric, but other plug-in vehicles that the Dearborn, Mich.-based auto company has in the pipeline.
© Copyright IBTimes 2023. All rights reserved.