2017 Grammy Awards: Beyoncé, Busta Rhymes And 7 Other Politically Charged Comments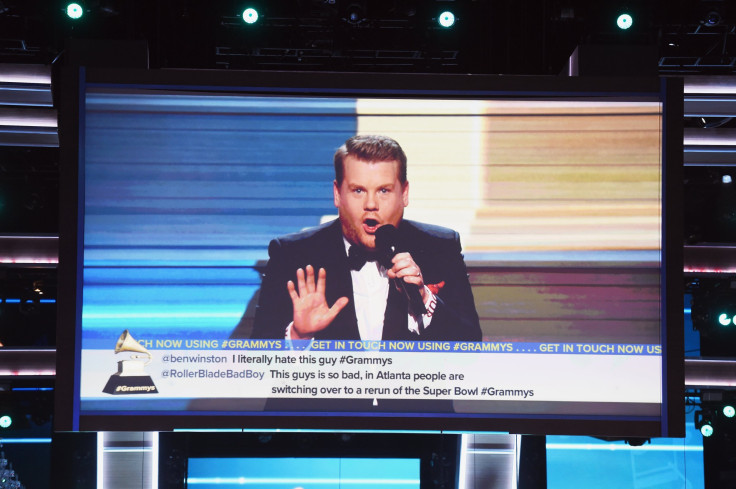 Hollywood hasn't been quiet on its thoughts about President Donald Trump this award season and music's finest was no exception. Sunday night, during the 59th Annual Grammy Awards at the Staples Center in Los Angeles, several stars made comments about the state of the country.
Host James Corden kicked off the political comments, rapping about Trump during his opening act. Read on for all of the celebrity statements made during the 2017 show.
"You gotta be thankful that this what you do. Live it on up because this is the best because with President Trump we don't know what comes next" - James Corden
"At this particular point in history, our voices are needed more than ever ... This is the precise time when artists go to work" - Jennifer Lopez
"We could really use this kind of excitement at a protest pipeline, guys. #NoDAPL" - Paris Jackson, in support of Dakota Access Pipeline protestors.
"I feel it is vital that we learn from the past and recognize our tendencies to repeat our mistakes" - Beyoncé
"Negative tweets you see are fake tweets. They are not real tweets" - James Corden after bad reviews of his hosting performance flashed onscreen.
"No Hate!" - Katy Perry yelled at the end of her performance, which showed her wearing an arm band with the word "resist."
"He's going to the Supreme Court in March," Laverne Cox, speaking in support of transgender teen Gavin Grimm.
"I just want to thank president agent orange for perpetuating all of the evil that you've been perpetuating throughout the United States. I want to thank president agent orange for his unsuccessful attempt at the Muslim ban. When we come together, we the people" - Busta Rhymes
"We are constantly reminded about the things that divide us: race, region, religion, gender sexual orientation, political party. But we need to desperately are more reminders of all that binds us together. Our shared history, our common values and our dedication to build for ourselves a more perfect union ... America the beautiful captures the essence of our country and reminds us that we are and always will be one people from sea to shining sea. In times of truimp and tragedy we turn to song and the abiding power of music to lift our spirits, sooth our souls and remind us that everything will be OK... Its our collective responsibility to perserve what binds us" - Neil Portnow, President and CEO of the Recording Academy, while promoting #supportmusic
© Copyright IBTimes 2023. All rights reserved.