2018 iPad Coming With Face ID, No Home Button Or OLED Screen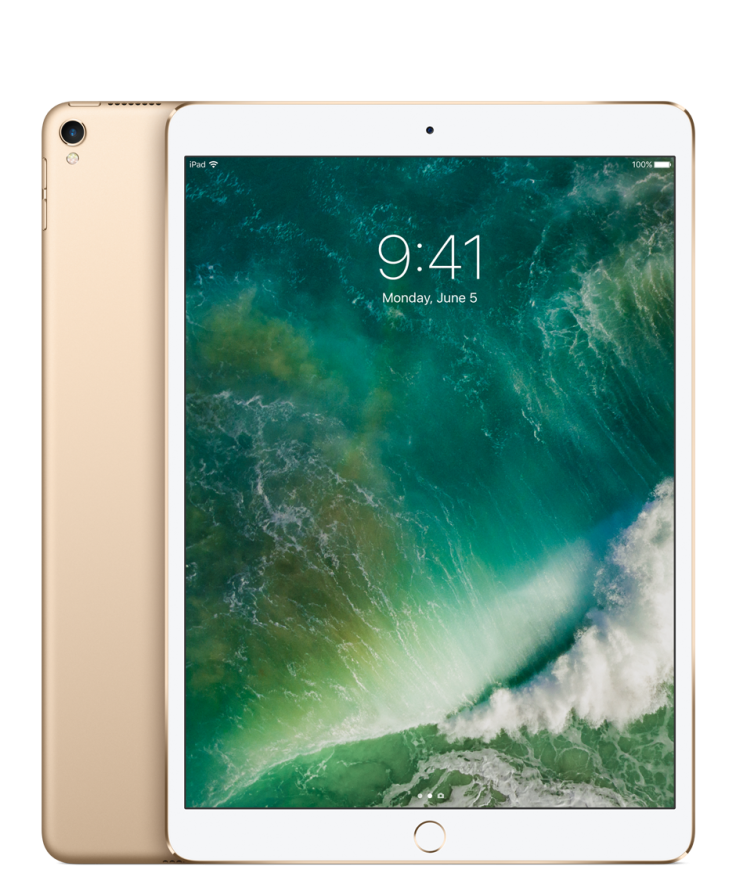 Apple is working an iPad for next year that will have similar features as the recently released iPhone X, according to Bloomberg.
Sources told the news outlet the device will include the Face ID, Animoji and will allows users to make payments, suggesting the upcoming iPad could sport the TrueDepth camera found on the 10th anniversary iPhone.
The 2018 iPad will reportedly feature, slimmer edges and a screen size similar to the 10.5-inch iPad Pro. The new tablet is also expected to come without the Touch ID, which has been on the iPad since 2014. Ditching the fingerprint scanner will allow Apple to reduce the edges on the top and bottom of the device, which means more screen for users.
The iPhone X comes with an an edge-to-edge Super Retina display with OLED technology, but that type of advanced screen display is not expected on the upcoming iPad. The lack of OLED display means the iPad won't have the vivid, saturated colors as the iPhone X screen emits. The high price of the display could be a reason why Apple might not want to implement the OLED technology on the 2018 iPad. The iPhone X with OLED display costs $999 for the 64GB model and $1,149 for the 256GB version
"The biggest cost driver of the iPhone X's more expensive price is the OLED screen," said Bloomberg's Mark Gurman on Twitter. "We're told OLED is unlikely on the next iPad, likely making price not a concern."
The redesign would be the first major revamp to the iPad, which hasn't had a makeover in a while. The last major upgrade to the product was the iPad Pro in 2015. The 12.9-inch tablet was released alongside the $99 Apple Pencil. The accessory is sensitive to pressure and tilt, which means user can vary line weight, create subtle shading, and produce other artistic effects. The introduction of the Apple Pencil was an effort to reel in customers from business and art backgrounds.
The 2018 device could also propel sales of the iPad for Apple. Last week, the company reported iPad revenue increased by 14 percent to $4.8 billion in the fiscal fourth quarter. The company also said it saw a strong demand for iPad and iPad Pro models.
The 2018 iPhones
As for the 2018 iPhones, Apple will reportedly release next year's models with technology found on the iPhone X. The upcoming smartphones are expected to include the TrueDepth camera, for features like the Face ID and Animoji. Instead of expanding the TrueDepth system to the rear of the 2018 iPhones, Apple's supply chain partners are reportedly looking into cutting the cost of the upcoming iPhones instead.
© Copyright IBTimes 2023. All rights reserved.