Apple Augmented Reality Glasses Might Be Ready By 2019, Released In 2020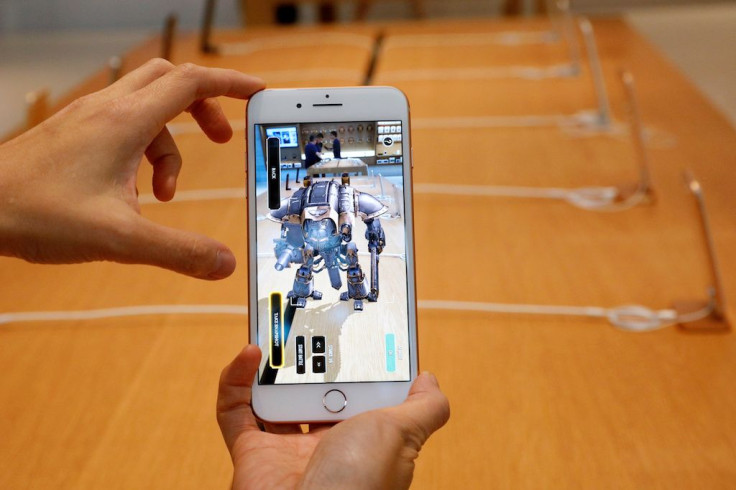 A new report claims that Apple is planning to have its own augmented reality headset ready by 2019 and may start shipping as early as 2020. The upcoming AR headset is expected to be a standalone product that won't need an iPhone in order to work.
The Apple AR headset is said to have its own display and run a new chip with a new operating system, according to Bloomberg's Mark Gurman. Although the development timeline for the upcoming augmented reality device is described as "aggressive," it could still change.
Gurman said on his report that Apple is planning to design its own chip for the upcoming AR headset. The chip will be similar in concept to the "system-on-a-package" component that's found inside the Apple Watch. This type of chip would allow Apple to put more components inside a smaller chassis than a standard processor.
Tthe operating system has been dubbed "rOS," which means "reality operating system." "rOS" will be based on iOS which is the operating system of Apple's other iDevices. Apple's "rOS" will power the AR headset very much like how watchOS and tvOS powers the Apple Watch and the Apple TV. Gurman claims that Apple's Geoff Stahl is one of the directors of the "rOS" development team. Stahl used to be one of Apple's software managers for games and graphics.
As for the Apple AR headset's user interface, Apple hasn't finalized anything yet. However, the tech giant is said to be studying touch panels, voice control using Siri and even using head gestures to control the Apple AR headset's user interface. For launch apps, engineers are said to be already prototyping a range of applications that involves mapping, texting, holding virtual meetings and watching 360-degree videos. Apple is said to be discussing the possibility of launching a new type of App Store for the headset where users can download compatible AR apps.
Bloomberg's report claims that Apple is currently using HTC's Vive virtual reality headsets to test out all of its AR-related experiments. The company is also said to be working on a new device that's akin to the Oculus Gear VR headset that relies on an iPhone's screen. However, this device in particular won't be released as a consumer product and will simply be used internally to test AR apps next year.
Apple began developing its own augmented reality platform a couple of years ago and that ended up being ARKit, which now live natively inside devices running iOS 11. ARKit can run on compatible iPhones and iPads and uses of the devices' displays and built-in cameras.
Augmented reality in a pair of glasses would be extremely difficult. Apple CEO Tim Cook did say last month that the technology to integrate AR on a pair of glasses doesn't exist yet and that kind of tech today wouldn't be implemented "in a quality way." Cook also said that the display technology required for that kind of product poses huge challenges. He also said that the field of view and the quality of the display itself is simply "not there yet."
AR glasses or a headset seems to be the most logical step moving forward with Apple's newfound focus on augmented reality. Having ARKit was the company's way of testing out augmented reality on its existing products, while the AR glasses would be Apple's next big step.
© Copyright IBTimes 2023. All rights reserved.
FOLLOW MORE IBT NEWS ON THE BELOW CHANNELS