2019 Best Weight Loss Apps For Android Users
Since almost everybody is tied to their smartphones, it's not surprising that even health buffs and health aspirants have gone the mobile route to stay in shape and watch their diets. It's actually a practical way of monitoring your physical movements and consumption, what with apps that can assist in all stages of fitness, right from the moment you even start thinking of changing your routines to post-workout strategies and maintenance tools.
Thanks to these well-designed and personalizable fitness apps, individuals can begin getting in shape in the comfort of their own homes, without having to enrol at the gym or hire a personal coach. Here are 10 of the best weight loss apps that Android users can check out for 2019.
1. Eat This, Not That! the Game
This app puts fun into the process of losing weight. Think of it as "The Price Is Right" but for food. It will show two products, and you can guess which is more nutritious between them. It also offers plenty of tips and strategies to make meals more healthy and easy to make, so you'll know exactly how to assemble a sandwich that will be within you daily caloric goal.
2. Nike Training Club
This app is your personal instructor, minus the actual person and all the awkwardness that goes with it. It offers dozens of workouts and advice from celebrity trainers, Nike pros and fitness coaches. Most of the workouts are designed for women and, best of all, it's free.
3. JEFIT
JEFIT is for the serious and slightly hardcore gym buffs who have no time to go to a fitness center and can track their own routines. It contains hundreds of workouts, HIIT routines in particular, and allows you to log your exercises so you can see your progress.
4. Noom Weight Loss
This app allows you to set weight loss goals, monitor your food consumption and log your exercise routines. It is a daily tool you can use to make sure that you're always on track with your weight loss objectives.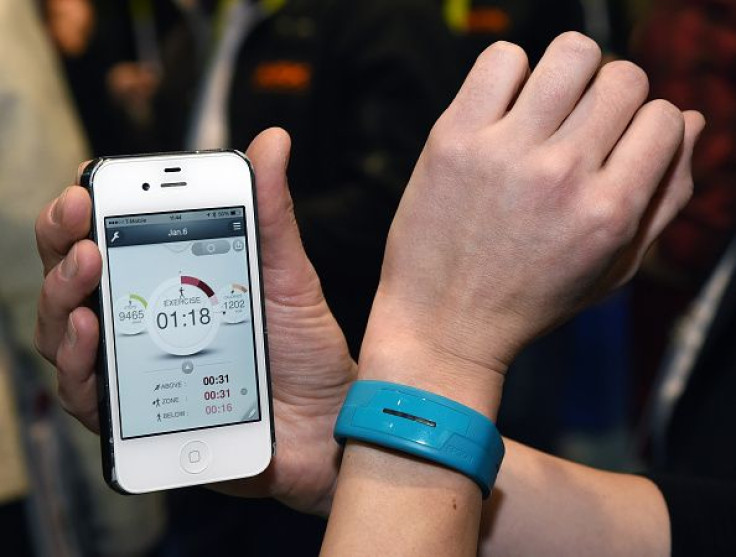 5. MyNetDiary
The great thing about MyNetDiary is that it allows you to track your weight loss efforts using graphs and charts, which makes things easier to understand. It is also equipped with a massive food database and a bar code scanner that you can use on any packaged food so you know if it fits into your diet plan for the day.
6. Happy Scale
This app not only tracks your weight but also helps you understand why it goes up and down intermittently. It can be quite frustrating to see your weight go up despite all your workout efforts. Happy Scale will provide the wisdom you need to stay on track, plus offer predictions on when you might be able to reach your goals given your current movements.
7. My Diet Coach
What's special about My Diet Coach is that it offers fun challenges that will help you achieve your weight loss objectives faster, such as getting rewards for saying no to cravings or pledging to drink more water. Of course, it still has all the basic elements of a fitness app like tracking your exercises and food intake.
8. Endomondo Sports Tracker
Endomondo is designed for those who already have a workout routine in place. It comes with a GPS tracker to record your running or biking routes, rewards for hitting milestones and even motivational talks from friends. It's a free app but can be upgraded to link with your pedometers, heart-rate sensors and social media accounts.
9. Lose It!
This app is as simple as it gets without compromising on effectiveness. It helps you find the best exercise routines depending on your weight loss goals while telling you which types of food are better and healthier for the body. It also has a barcode scanner and can be synced with Google Fit apps. For a premium fee, you can also link it to your Fitbit and other similar activity tracking devices.
10. Fooducate Nutrition Tracker
You are what you eat, as the saying goes, and Fooducate definitely lays out all the information you need. It goes beyond just listing nutrition facts and offers advice and trivia to help you make better decisions about your intake. It also grades different types of food and compares them with healthier alternatives.
© Copyright IBTimes 2023. All rights reserved.
FOLLOW MORE IBT NEWS ON THE BELOW CHANNELS